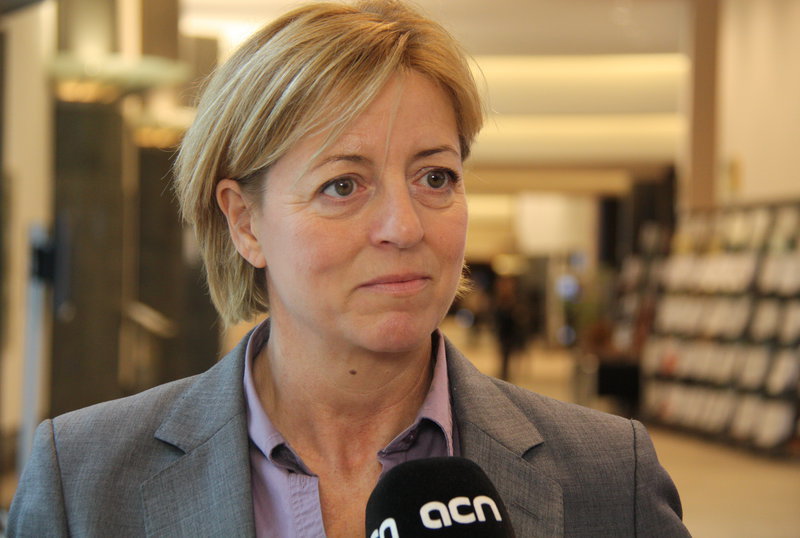 SCOTLAND'S frontline police officers are being denied access to vital counter-terrorism intelligence needed to prevent an extremist attack.
Europol's list of more than 3000 potential suspects who have spent time in Syria – or are known to have been radicalised – can't be accessed in real time by officers on the street.
Senior law enforcement officials have warned the failure to pass on the information could allow jihadists to walk the streets undetected.
Angels Bosch, president of EuroCOP, an umbrella police union organisation, said: "Officers need access to the information instantly to do their job properly.
"A terror suspect from Paris or Molenbeek in Brussels, could be stopped in a Scottish street and questioned, but if the officer attempted to check if they were a person of interest, nothing would flag up.
"It would be complacent to believe only France and Belgium are targets."
EuroCOP, which represents almost 500,000 officers, is so concerned Ms Bosch met Jean-Claude Juncker, president of the European Commission last week.
Currently, Europol's list of suspects is shared only at the highest level of law enforcement of each nation.
Access to the names is a laborious process that can take many days.
Ms Bosch added: "What we see at the moment are politicians across Europe talking every day about counter-terrorism, but little happens.
"If you ask police officers if they are being trained to face that threat they will say, 'no'."
Security and terror expert Professor Anthony Glees warned the UK's situation was likely to get worse before it gets better.
He said: "Europol is the obvious agency for national police forces to go to for intelligence.
"However, it will soon be jeopardised by the UK leaving the EU."
Calum Steele, of the Scottish Police Federation, backed the view of EuroCOP.
He said: "I believe there is almost a complacency in Scotland that an attack will never happen here.
"The intelligence system, from a Scottish perspective, doesn't work.
"While the names on Europol's list are shared at the very highest level, the ease and speed at which it can be accessed by officers on the street isn't good enough.
"We know from the Paris attacks those responsible were known to the authorities, but officers on the ground did not.
"It isn't beyond the realms of possibility a similar situation could happen in the UK."
Detective Chief Superintendent Gerry McLean, of Police Scotland, said intelligence-sharing plays an important role in the domestic response to the international terrorism threat.
---
READ MORE
Terrorism is damaging the confidence of a generation of young people
Google, Facebook and Twitter 'passing the buck' over terror threat, says MPs