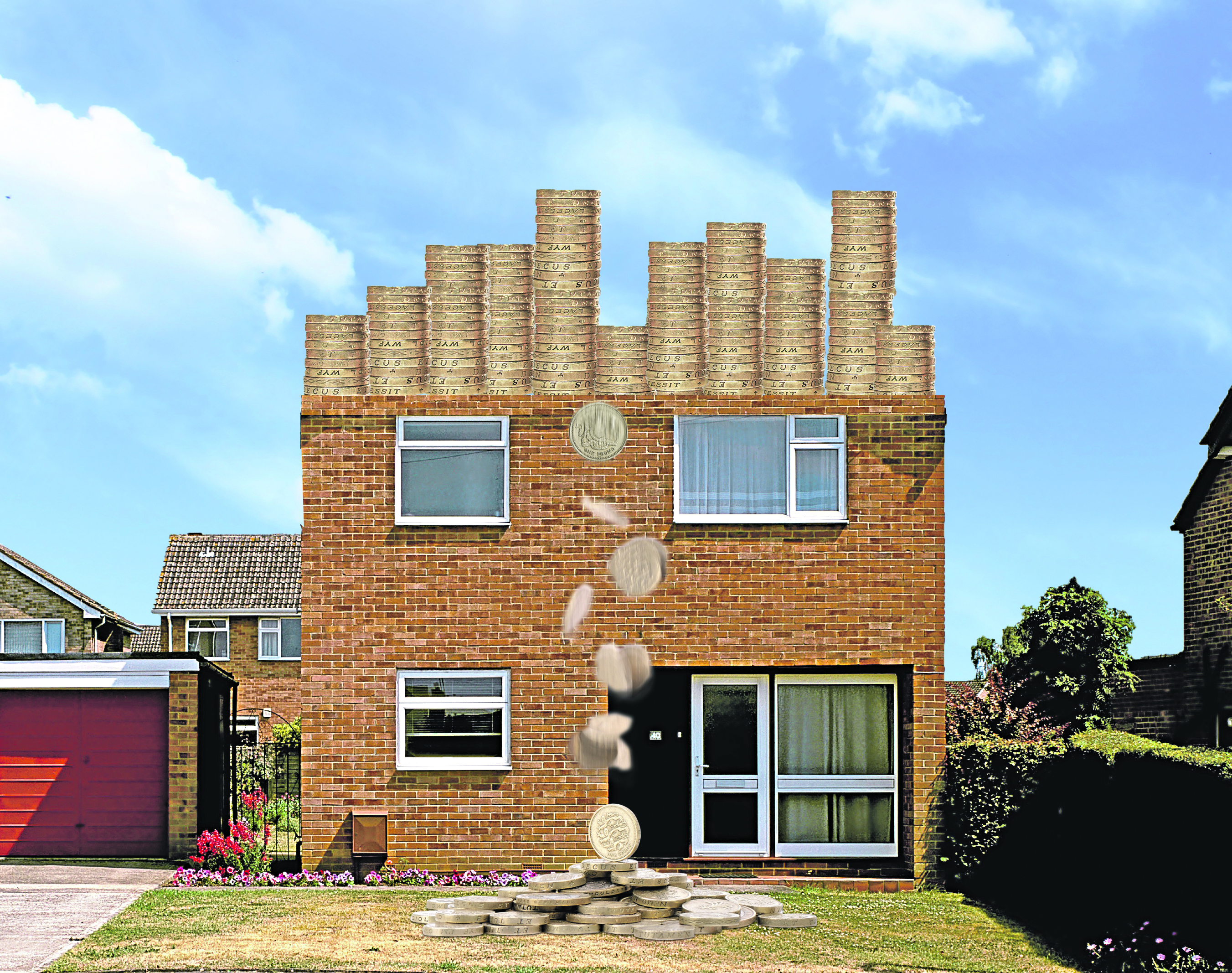 A Sunday Post probe has revealed at least 3,100 "charging orders" have been taken out against older people's properties in relation to care home bills over the past decade.
Under the free personal care policy in Scotland the elderly get a taxpayer-funded contribution towards residential care.
But those with savings or property worth more than £26,250 must pay their accommodation costs themselves, with weekly bills sometimes exceeding £1,100.
Those who do not have the disposable cash to meet their fees and cannot or do not want to part with their home, perhaps because a child wants to carry on living in it, can ask to defer payments.
But increasingly councils are taking a legal charge against those properties to ensure they get their fees when it is eventually sold.
Charging orders, which can be taken out without the homeowner's permission, convert unsecured borrowings into debts secured against people's homes.
They allow creditors to apply for a repossession order and recover the debt by forcing the sale of a property.
The practice typically affects people who have bought their own home – those in rented or council accommodation who do not have savings get their care home fees paid by the state.
It also often denies the children of homeowners the chance of a decent inheritance.
Rose Jackson, chair of the Scottish Pensioners' Forum, said: "It's unfair that someone who has not worked hard gets the same as someone who has.
You can get someone in the same care home as you who has maybe lived in a council house and never saved a penny."
Dundee councillor Ian Borthwick, who worked for elderly charity Age Concern for 30 years, is furious at the flaws.
He said: "Often people on modest incomes have worked hard all their days and saved to acquire a home of their own.
"It's ridiculous these people have to forego that to pay for care costs.
"Their home can be the total sum of their savings and efforts in their life. It's always seemed an injustice.
"It might be the inheritance they thought they'd leave behind. People are worried about losing their legacy.
"How does an older person feel when a major part of their life has been to secure their family home and they lose that to pay for care home fees?"
The true "charging orders" figure could be far higher as some councils don't keep a record of them. Half could not provide full details stretching back 10 years.
Our revelations come as elderly people face losing even more of their hard-earned savings due to soaring care home costs.
Care home fees have risen to almost £800 a week north of the border.
Scottish Government figures show more than 10,000 Scots who pay for their own long-term care are facing bills of up to £3,100 a month on average.
The fee for those who need nursing care has reached £775 a week or £708 for those who do not require specialist care. The average cost has risen by more than a third in just eight years.
Some care homes charge far higher with residents facing bills of up to £1,100 a week.
Citizens Advice Scotland said it had seen a huge increase in the number of cases relating to issues over residential care charges.
The number of these cases has risen by 35% in just three years from 500 in 2013 to 675 last year.
Patrick Hogan, policy officer for CAS, said: "Care home affordability is an area of increasing concern as these costs are often borne by individuals and families in financially precarious situations who can least afford unexpected or undue increases in fees.
"It is vital the issue of costs are addressed."
A COSLA spokesman responded: "A number of safeguards exist in respect of this particularly, around home ownership.
"For example, a house would not have to be sold if there was a spouse still resident or a child of the care home resident living in the house who was over 60."
Councils also disregard the value of a person's home for an initial 12-week period when they enter care.
The spokesman added: "This often means that the assessment of capital will result in all or part of the first three months of care being paid by the council.
"Ultimately, the financial assessment determines how much a person needs to pay for their care after the disregard period."
---
In My View – Eben Wilson, Director of Taxpayer Scotland
HAVING your home seized by your local council is proposed to be something over which we will have no choice.
That's a mistake.
In free societies we empower ourselves as individuals through the choices we make.
If we turn instead to collective choices we generate malign consequences.
The alternative to choosing to manage our lifetime assets is to rely on others, the delights of spending other people's taxes on ourselves.
However unfair it may seem to lose our assets in old age, it's equally unfair to demand the taxable income of others should be used to support our needs.
We should not turn to the state in the hope it can engineer an egalitarian escape. It never happens that way.
Central planning from cradle to grave catering for vastly differing needs has always been a disaster, producing perverse outcomes.
A maximum obligation locks in privilege for the asset-rich, while services for the less well-off through tax-funded care homes suffer from permanent rationing.
Departing from individual choices inevitably introduces politicised choice where perverse vote-buying incentives drive decisions.
In the process, our tax bills rise and we all get poorer courtesy of a voracious state, less able to look after ourselves, and less free.
The secret to elderly care is to tell the young they will be responsible for their own frailty.
The place to start is to allow our National Insurance payments to be just that, personalised insurance for ourselves not to be a burden on others.
We need to institutionalise personal asset-holding through lifetime contributions that build our own Providence Funds.
In the process we can build mutual support for lower earners through plans tailored to needs at a localised level.
Government, with its centralised bureaucracy and five-year electoral cycle, isn't equipped to deal with such lifetime programmes.
Once we let the state make lifetime choices for us, we destroy diversity of choice in life. That means we destroy our freedom.
---
In My View – Lesley Carcary, Scotland Director of Action on Elder Abuse
IT'S obvious that many Scottish councils are in a dire financial situation and savings therefore need to be made. But to target something as sacred as an older person's home strikes me as morally wrong.
To the council a house is cash, to the older person it's their life and dreams. This is an ethical debate.
There are inevitably many older people who have built up equity in their homes, but are by no means well-off in terms of disposable cash.
In theory those who own their own homes have a decent financial "asset", but there's something about the unique status of property in the eyes of older people which is not seen in the same way as other assets.
A house is a home with memories, often spanning over decades and significant life events. Selling a home burns a mental bridge and destroys those memories.
Wouldn't we all want this sacred place passed on to our children rather than simply helping to plug the council's funding gap?
The decision to move into a care home is already a difficult time for many older people. They may be worried about how they are going to adapt, or feel uncomfortable about losing independence.
Imagine losing your home, many of your possessions, maybe your pet, and now having to deal with the guilt of having very little to pass on to your children. We need to do all we can to make this difficult transition as smooth as possible.
Aside from the ethical issues, should we really expect our older people to put up with a postcode lottery of care and support?
Councils operate different charging policies, resulting in some people paying more than others for the equivalent level of care.
There's something inherently wrong about asking an older person in one area to use the cash from the sale of their home to fund their care home fees, but someone in another area is able to pass it on to their children.
Moving into a care home is an emotive and anxious time for most older people, so let's concentrate on supporting and caring for them, not burdening them with additional worry.
---
READ MORE
The Broons Awards: From fantastic firms to incredible carers
Forget Me Not: Technology could be the key to fighting pensioner loneliness crisis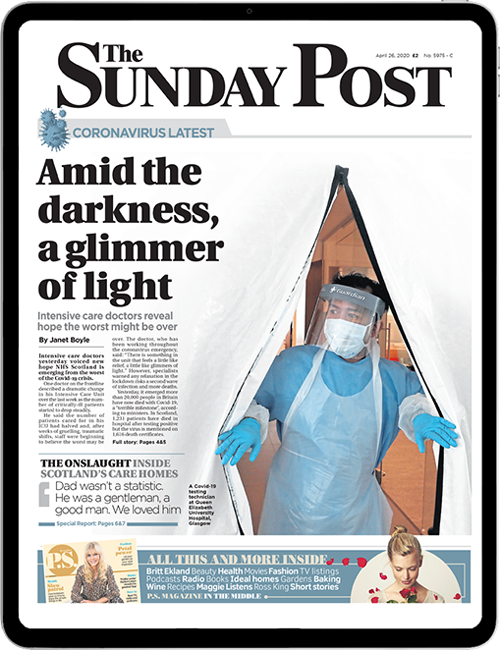 Enjoy the convenience of having The Sunday Post delivered as a digital ePaper straight to your smartphone, tablet or computer.
Subscribe for only £5.49 a month and enjoy all the benefits of the printed paper as a digital replica.
Subscribe