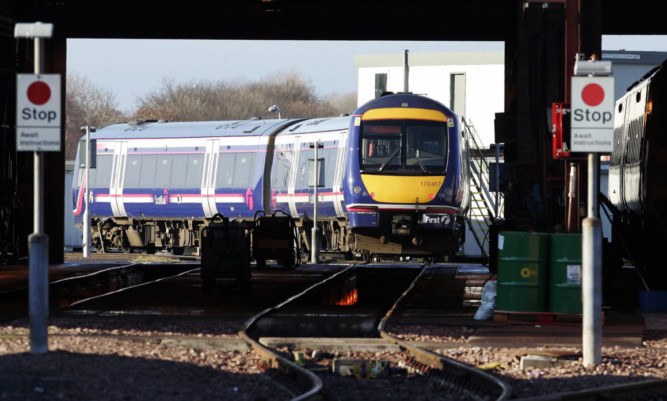 Last week's news that rail fares are set to rise again by an extra 3.1% had me going off the rails steaming with rage!
It doesn't matter a jot to me whether Scotland pegs fares to the RPI (Retail Price Index), that off-peak fares will be frozen and that the Scottish Government pays 75p in the £1 to hold the prices down.
What really concerns me is that First Scotrail are allowed to bump them up at all. To even contemplate a rise for their millions of long suffering passengers so soon after January's inflation-busting increase of 3.9% and declared profits of £20.4 million was disgraceful and smacked of total greed and indifference to their customers.
Travellers in England, or indeed to England, will "fare" even worse. They're to be hit with a 4.1% increase, and the same old reasons for the rise are given. Future investment, passenger safety and comfort. Blah, blah, blah.
All nonsense, of course. We know it's not the passengers they're concerned about, they're just a means to an end, as are line improvements and safety. It's profits and dividends paid to their shareholders that drives them, not to mention the very lucrative salaries and bonus packages divvied up among their numerous fat controllers.
In 2012 First Scotrail MD Stephen Montgomery pocketed more than £330,000 twice as much as the Prime Minister while head of First Group Tim O'Toole picked up nearly £1 million in bonuses on top of his annual pittance of £846,000.
These are salaries which are, in effect, paid for by the taxpayer through the £300 million government subsidy First Group receive.
Complete bonkers! It's a Great Train Robbery and we, the passengers, are being totally railroaded!
What can be done about it?
Well, as things stand not a lot. Rail franchises and contracts with governments both here and Westminster have been legally agreed upon and will now have to run their due course . . . while draining our wage packets.
But the future?
Well I never thought I would say this but here it is it is now time we renationalised our railways and gave them back to the taxpayer.
At first glance nationalisation may seem like a step backwards to the bad old days when a once successful railway had become nothing more than a shambling, monolithic embarrassment.
It was a sleeping giant that creaked over broken sleepers and pitted rails with antiquated rolling stock, slowly rotting from within while billions of pounds were wasted through mismanagement, industrial action and government interference. So the last thing anybody wants is more State bungling and civil service ineptitude.
But maybe now, in more enlightened times, a new business model for a new model railway with affordable prices to match could be found. Why not? They have State controlled systems in France, Spain and Germany so why can't we have a similar operation here?
Indeed in Germany it's a not-for-profit private company that runs the successful and efficient network. It works well because, even though it's subsidised, it's not encumbered or shackled with state intervention. And, more importantly, it's not run to just line the pockets of a select few.
So in my humble opinion if rail travel in Scotland is to really flourish, become more affordable, efficient and comfortable then the Scottish Government should endorse the notion of nationalisation by setting up subsidised not-for-profit rail companies and push those that currently hold the franchises into the sidings.
That way we, the passengers, would come first rather than profits, and we'd have a railway network we could all be proud of.
While I'm on a rant, what about not-for-profit energy companies too? E.ON have just announced yet another increase and the rest will undoubtedly follow.
Soon we won't be able to afford to heat our homes, let alone travel.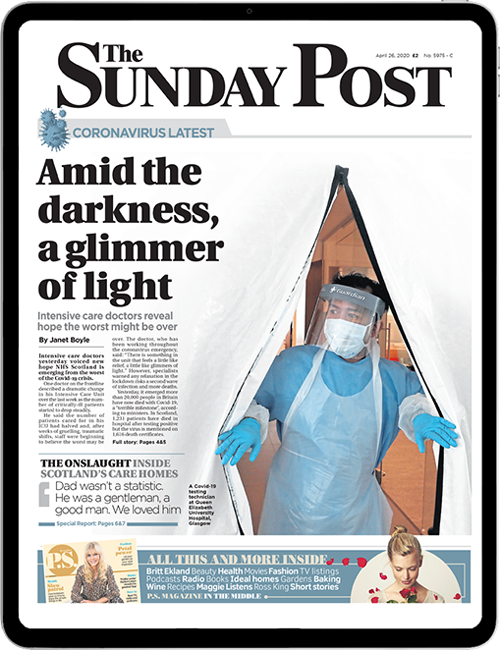 Enjoy the convenience of having The Sunday Post delivered as a digital ePaper straight to your smartphone, tablet or computer.
Subscribe for only £5.49 a month and enjoy all the benefits of the printed paper as a digital replica.
Subscribe