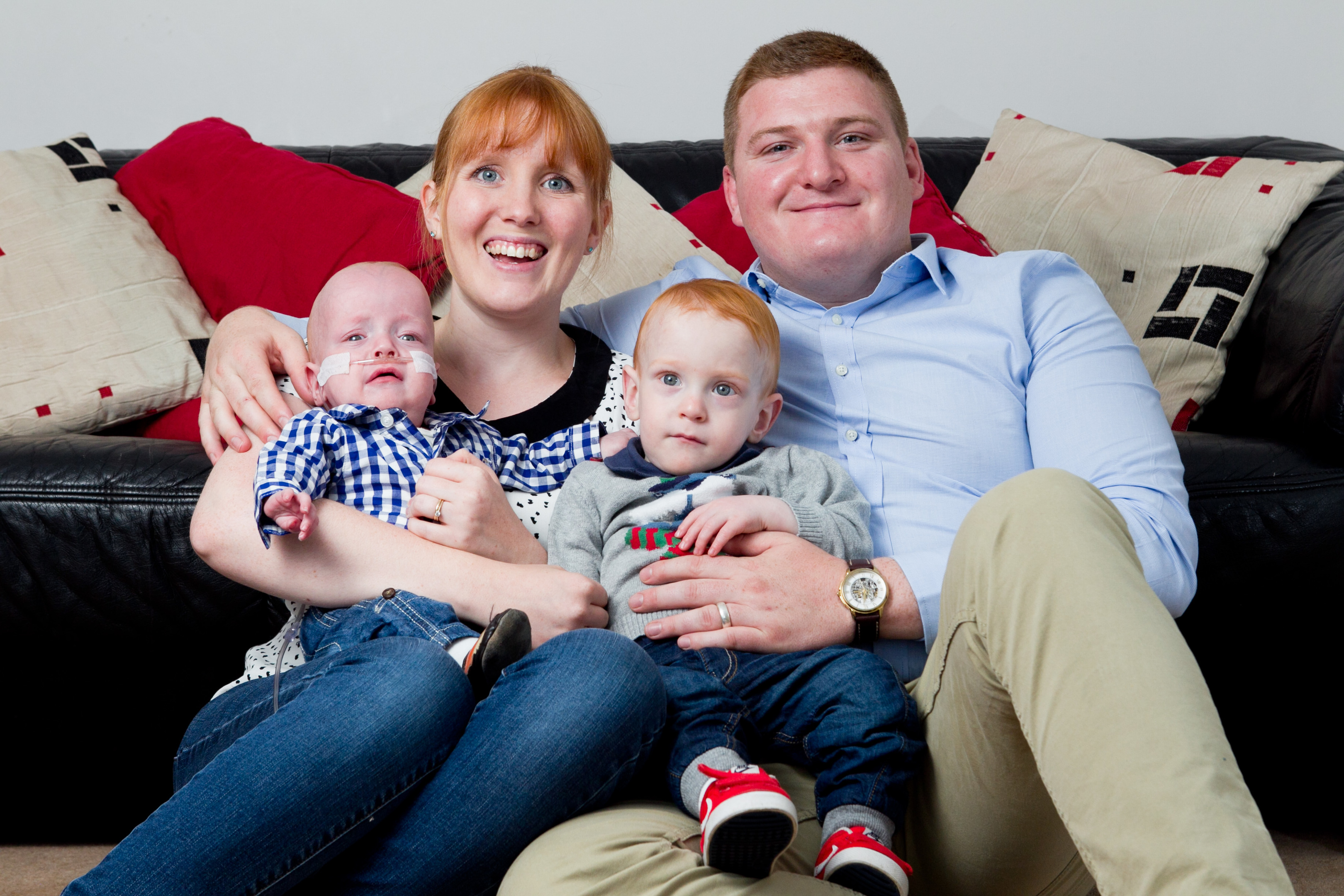 A PRISONER dubbed one of the most violent in Scotland claims being put behind bars saved his life.
Anthony Gielty was just 17 when he was sentenced to 10 years.
The teen was convicted of attempted murder in 2003 after he attacked a man with a Samurai sword in Middleton.
But his reign of terror didn't end there.
Gielty bullied his way through prison after prison, intimidating the other cons and the wardens, too.
But just as the Scottish penal system was about to issue its punishment of last resort, continuous solitary confinement, he saw the light.
Now a married father-of-two, the reformed man has a degree and a new outlook on life – and even finds time to help other men leave their lives of crime behind.
ANTHONY stood helpless, watching the kicks pound his brother's head.
Until that point, violence wasn't something he knew.
The son of a successful businessman, Anthony had been sheltered from the harsh side of life.
It was normal for him to be playing football on a housing estate one day and shooting grouse on one of the finest moors in Scotland the next.
But frozen with fear, watching four lanky teenagers set about his 10-year-old twin, his eyes were opened to the world of brutality.
Opening up exclusively to The Sunday Post, he recalled: "That day affected me deeply. The attack, and the cowardice that prevented me from jumping in for him, pierced me to the core.
"After that I started taking a weapon to school. I also made a conscious effort never to back down again. I would never allow myself to be bullied again, no matter what!"
Anthony's life changed in that instant.
The happy-go-lucky youngster faded into the distance as he turned delinquent, hanging around the streets, drinking and fighting.
His membership with a local boxing club became a brutish badge of honour.
"Many times I'd knock a person out and just leave them unconscious, snoring on the pavement with their eyes still wide open," Anthony, now 30, remembered.
"The knots in my stomach that had accompanied the prospect of a fight in the early days had disappeared.
"Along with the 'buzz' now came a crazed confidence and manic excitement.
"Two primary schools and three high schools later – I was on my way to jail!"
Anthony's fascination with violence grew and it wasn't uncommon for him to be in several scuffles of a weekend. During one brawl, he bit off a man's ear. Unfazed, he spat it out and simply walked away.
Anthony led a double life. By day, he was an apprentice plumber. But come night, he was raiding shops, stealing cars, committing credit card fraud and dealing drugs.
"Every time my mum heard the whirr of the washing machine, she wondered whose blood was being washed from my clothes," he said.
"At my worst, I was thoroughly evil. It's disturbing now when I think how normal this was to me."
The crux came when Anthony again stepped on the wrong side of the law – but was caught.
"I wasn't bothered about being sent down," he admitted.
"From a gangland perspective, prison can often take on a kind of rite of passage. I looked right at the prison sentence as a route to my desired criminal destination."
Far from changing his ways, being under lock and key only added fuel to the fire.
From fighting with inmates to stabbing prison officers, Anthony's violence and anger were relentless.
It wasn't long before he earned himself a reputation as one of the most violent prisoners in Scotland.
Even after a year in solitary confinement, he showed no signs of remorse.
"I don't think I realised just how violent I was," he said. "But when the prison officers' hands shook when they brought my food and three officers were assigned to me whenever I moved out of my cell, I became aware of it.
"By then, I no longer recognised myself."
The Scottish prison system was exhausted and just about to implement The Ghost Train – placing a prisoner on continual solitary confinement rotating around prisons for years on end, in an attempt to psychologically break them.
But when one of the country's most feared gangland figures told Anthony he should see a priest, the need for change hit home.
"Visits from my family revealed the horror of what I was becoming," he said.
"I would watch my parents age as they came to see me, so often in solitary, so often battered and bruised from fighting with officers.
"They were imprisoned by my selfish actions, imprisoned with anxiety and concern in relation to what I would do next.
"Time after time, I'd be on the phone making promises I couldn't keep. I wasn't in control. For those who loved me, I wanted to change."
A meeting with Father John rekindled his childhood passion for hearing about God at school.
He started going to church and reading the Bible, turned his back on jail fights and signed up for education courses.
By the time Anthony was released from jail on parole five years into his sentence, he was a different man.
Scared of the temptation on his old stomping ground, he quit Scotland and moved to a Christian community in England.
On his return north of the border, he signed up with the International Christian College where he met now wife, Anna.
In 2013, Anthony was awarded a degree in theology from Aberdeen University.
Receiving the devastating news the following year that they couldn't have children because Anna had a brain tumour was tough.
But, against the odds, the couple now have two healthy sons Louis, 21 months, and Peter, 10 months.
"They are little miracles," he smiled. "Born at 24 and 23 weeks – within the current abortion bracket.
"My boys are the greatest testimony and reminder of God's blessing and ability to accomplish the impossible.
"To prevent them travelling the same road I did, I'll encourage them to beware of certain cultural narratives that state 'life is for living' and, 'get what you can while you can'."
"I'll help my children to know there is meaning and beauty in life and that we have a responsibility for one another."
Anthony, now a devout Christian, works at The Haven in Kilmacolm, a residential home for men with life-controlling problems. He's also a prison mentor, encouraging others to leave their lives of crime behind.
"If someone were to say to me back in my criminal life, that I would be excited about going to Mass, I would have laughed at them – but here I am," he said.
He's written a book about the life-changing experience, Out Of The Darkness.
"My wife finds it hard to reconcile the person I was with the person she is married to, but understands. Her acceptance of me is so humbling, especially when so many have a right to be ashamed of my past.
"It was sickening to go back over my old life, but I felt it was necessary and may bring hope to others travelling the same route.
"I feel so sorry for the evil person I used to be, and all the hurt I caused.
"Had I not been given 10 years at 17, I'm pretty sure I would either be dead – or doing life.
"I remember calling home and hearing my old friends had died from overdoses, suicides and shootings. There's no doubt I would have had a similar fate.
"In a way, you could say being sent to prison saved my life."
Out Of The Darkness by Anthony Gielty, published by Lion Hudson, on sale July 15.
---
READ MORE
Liam Fee murder: Mother and partner sentenced to life in prison
Widow 'sickened' as drunk driver who killed her husband released from prison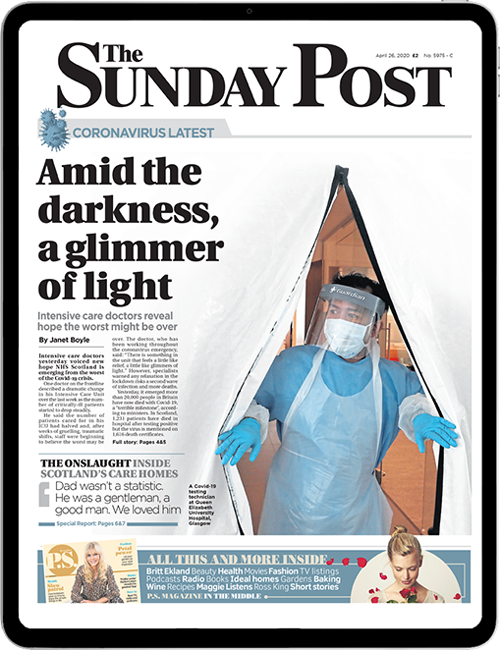 Enjoy the convenience of having The Sunday Post delivered as a digital ePaper straight to your smartphone, tablet or computer.
Subscribe for only £5.49 a month and enjoy all the benefits of the printed paper as a digital replica.
Subscribe