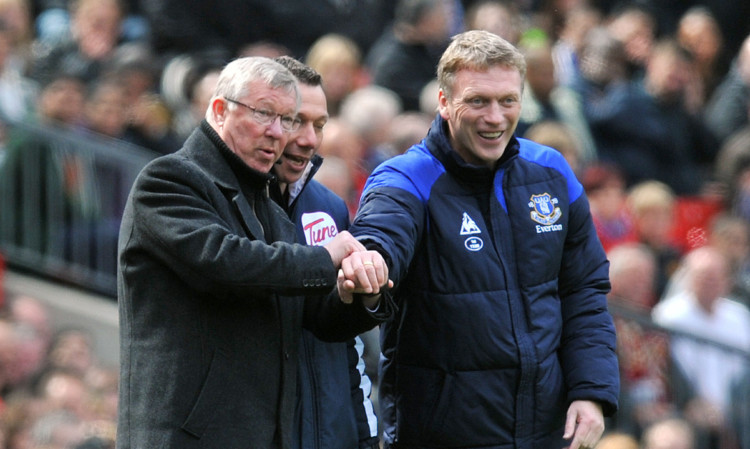 David Moyes has lifted the lid on his Manchester United career insisting he has "moved on" more accomplished and wiser from a chapter which rocked world football.
His Old Trafford departure, which made headlines across the globe, followed a difficult season for the English club.
But the plain talking 51-year-old has revealed he is already considering getting back into management for the right club and has fielded a number of interesting offers from home and abroad.
In a Sunday Post exclusive he said: "I really enjoyed my time at Manchester United. It taught me some invaluable lessons. I'm sure I will benefit from the whole experience.
"I believe I'll be a much wiser and more knowledgeable coach and manager from the short period I had at Old Trafford."Assertive and absolutely clear about what he wants to achieve in his next job, Moyes showed no hint of self-doubt. He was positive that he will be successful again, adding: "I've received some very good offers and I am tempted by one or two."I've not closed the door on anything, whether it be in the UK or abroad. However, I may still choose to have a break and enjoy watching and observing football throughout the world. But what I do know for sure is that I have moved on." The former manager also revealed:Many former United players including Wayne Rooney, Darren Fletcher and Adnan Januzaj rushed to contact him with messages of support after he parted company with the club. How he felt he would be given more time to implement a wholescale revamp of the club in line with a blueprint set out by Sir Alex Ferguson. And how he was overwhelmed with messages of support from fans around the globe.Giving his first interview since he left United, the sit-down everyone wanted, Moyes spoke of how he still enjoys the full backing of Sir Alex, one of the most successful managers in world football, and the man who appointed him as his successor. Moyes also insisted the fellow Scot was not party to his dismissal and said: "I've spoken to Sir Alex on several occasions in the past few weeks. We met recently at the LMA dinner in London. I believe I had nothing but support from Sir Alex during my short time as manager."When I succeeded him he advised me of some changes that had to be made. I took his advice on board and started to implement the changes and modernise certain aspects. I also became aware of other changes that were necessary and put plans in place.""It was never going to all come together in a few weeks, or months."Moyes has also laid bare his tense, final dramatic moments at Old Trafford. It has been suggested some players didn't show enough commitment to Moyes and didn't give him the necessary backing a new manager required going into job in which his every word and move would be forensically examined.But in his final meeting with the squad, Moyes kept his dignity and refused to point the finger.He said: "Much has been said about the day I left Manchester United. The facts are I addressed the players at Carrington. Since then I've received messages of support, and thanks, from many players. I've also had lots of letters from football people from all around the world. It has totally overwhelmed me and has given me tremendous encouragement."Moyes, who was pictured relaxing playing golf in Florida shortly after leaving United, also found time to praise the club's fans for their loyalty and unswerving support.He said: "I never got the chance to thank the Manchester United supporters for the backing they gave me. I wish them every success in the future. I'm sure they now appreciate that things are changing at their club and it could well be that gone are the days of long-term planning. They were fully aware of the task I had."It was unfortunate I wasn't given more time to succeed."Moyes succeeded by current Holland squad boss Louis van Gaal was sacked in April. Despite strengthening the squad with the likes of midfielder Juan Mata in a £37m move from Chelsea, the club's hierarchy pulled the trigger when Champions League qualification could not be achieved.Moyes also offered support to Malcolm Glazer's family after his death last Wednesday. He said: "I was saddened to learn of Malcolm Glazer's passing."David Moyes talks exclusively this weekend to The Sunday Post on Manchester United, his relationship with Alex Ferguson and Wayne Rooney and what the future may hold.Moyes Wayne can be England's matchwinnerDavid Moyes on his former players heading to BrazilBuya copy today and follow us on Twitterand Facebook to keep abreast of the full story.
Or alternatively, try the Sunday Post digital edition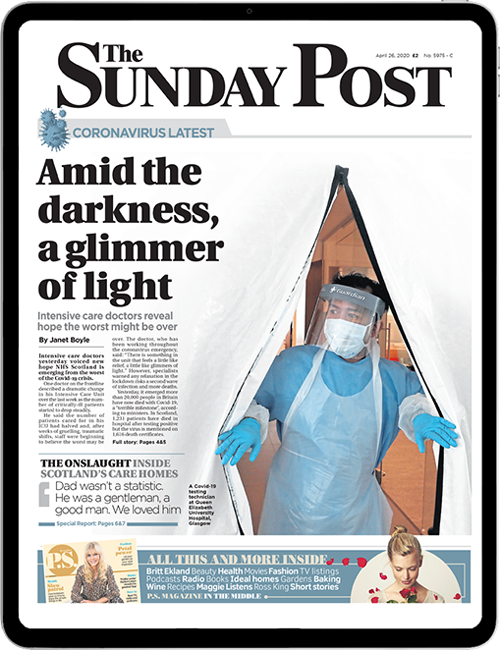 Enjoy the convenience of having The Sunday Post delivered as a digital ePaper straight to your smartphone, tablet or computer.
Subscribe for only £5.49 a month and enjoy all the benefits of the printed paper as a digital replica.
Subscribe