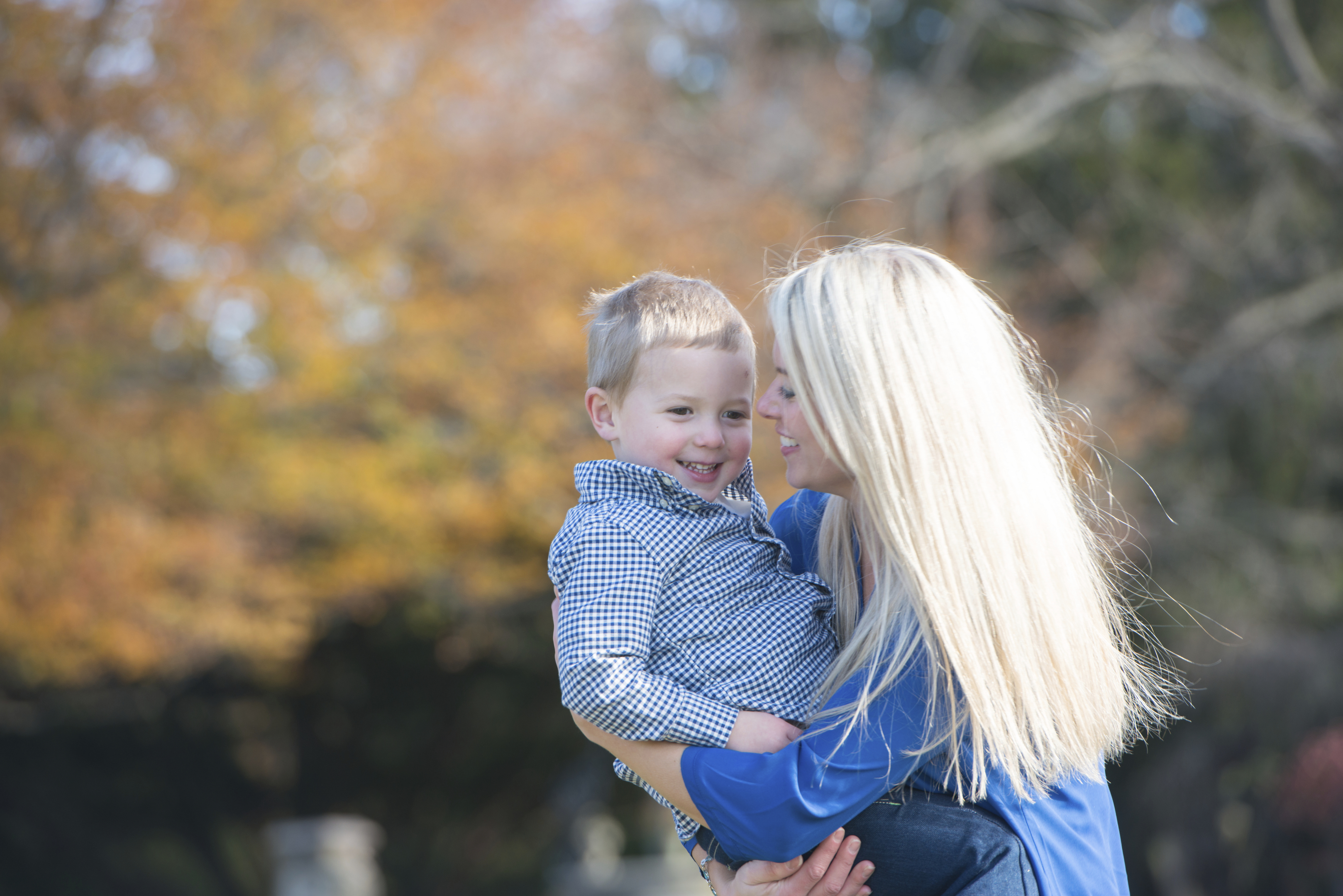 The top 50 tactics of your average pushy mum include making sure their children have the latest gadgets and gizmos and a  determination their kids parties will have the 'wow' factor with expensive and tasteful goodies.
Pushy mums see lunch boxes as a chance to show off their culinary skills with healthy, calorie counted food instead of a ham sandwich and crisps and they dress up for the school run.
They organise coffee mornings and talk about their son or daughter's 'reading' age.
And at every school parents evening they have no qualms about quizzing other mums and dads about their children's progress.
Their kids are always immaculate, don't forget their gym kit and are never late for school.
So do you recognise yourself in any of these little 'habits'?
Well I suppose if we're honest there's a wee touch of the pushy mum in all of us. But perhaps we call it doing our best for our family.
We want them to be bright, smart, well mannered and to go off to school ready to learn. That's just what a good parent does.
A child who is secure at home and supported as they start school tends to have a better chance to learn than one who is anxious. And if we show our love by packing a nutritious lunch box and getting them to school on time that's a good thing.
But being 'pushy' begins when it's more important to show what fab parents we are rather than how happy our kids are.
We all know those mums who look perfect doing the school run, while we turn up in joggy bottoms.
Maybe they are on their way to work while we're heading back to tackle a kitchen table littered with bowls of soggy cereal and toast crumbs, but they do tend to make us feel a tad inadequate.
And when it comes to party invites these super mums will have found some amazing theme park to hold the event, or a cultural outing to somewhere cool and we probably think we're doing well with jelly and ice cream.
Does it matter? Not really.
Children love parties no matter how posh or non-posh they are. It's the getting together that counts.
Pushy mums are hugely focused on their kids' educational achievements and give teachers grief if the results aren't perfect.
But competitive parenting isn't a healthy sport for anyone.
All we want and expect for our children is that they can grow up to be everything they are capable of being. Our job is to facilitate that with love and understanding,
So don't be intimidated by a pushy parent who makes you feel inadequate. Cut her some slack – it's tough always being perfect.
Sometimes it's worth settling for being a 'good enough' parent.
And if in the process you manage to raise happy, well-adjusted children who realise their potential – award yourself a gold star!