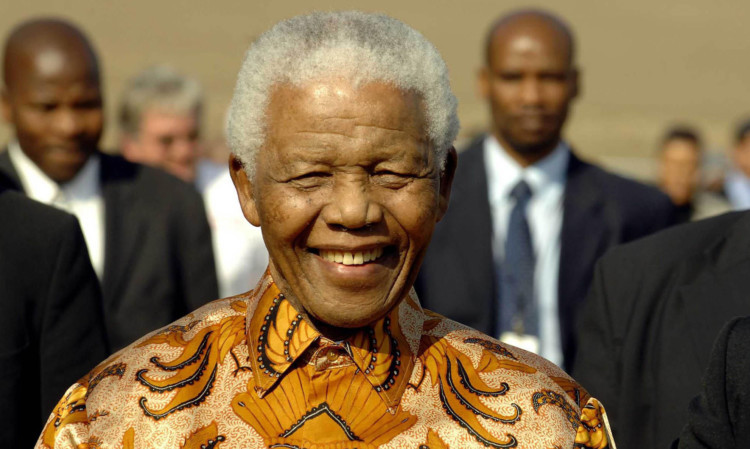 The world mourns a leader whose personal transformation inspired millions.
I remember it well. August 4 1988, the opening of the MacLeod Centre on Iona. It was the final day of my seven-year term as leader of the Iona Community. Chairing the event, I introduced the person who was to perform the opening ceremony, Mrs Leah Tutu, wife of Bishop Desmond Tutu.
As she moved to the microphone, shouts of "Hang Mandela!" suddenly rang out in the crowd. The demonstrators were led by Pastor Jack Glass, the high-profile Protestant minister from Glasgow.
Apparently unfazed by the interruption, Mrs Tutu spoke eloquently about the need for peace and reconciliation in our troubled world, praising the signal contribution of the Iona Community's founder, Dr George MacLeod, after whom the new centre was named.
Given the momentous changes in South Africa following the release of Nelson Mandela in 1990 after 27 years in prison, and his accession to the presidency of South Africa four years later, it is easy to forget that not much more than two decades ago he was being fiercely denounced by some political leaders, including Margaret Thatcher, as a terrorist. In fact, it was not until 2008 that he was removed from the US terrorism watch list by President George W Bush.
Yet Mandela's death on Thursday sparked glowing tributes from world political leaders, including Conservative Prime Minister David Cameron.
The story of Nelson Mandela's transition from perceived terrorist to president of a multi-racial South Africa is a powerful and thrilling one.
In the process, the dramatic dismantling of the legal structures of apartheid and the holding of South Africa's first fully free and democratic elections averted a bloodbath.
Mandela's achievement was not just a political one. It involved a personal transformation that has inspired millions of people.
In fact, without that personal transformation, the political revolution from white minority rule to rainbow democracy could not have happened.
As Desmond Tutu pointed out, if Nelson Mandela had left Robben Island prison full of bitterness and seeking vengeance, South Africa would have been a country in bloodletting turmoil, with serious consequences for the rest of African.
Mandela thought deeply in prison about future possibilities for his country. He came to the conclusion that the divisions in South Africa could not be healed without forgiveness and reconciliation. True liberation must involve white, as well as black.
It was this generosity of spirit that lay at the heart of Nelson Mandela's personal and South Africa's public transformation. The changed and renewed Mandela had become the leader South Africa needed.
The leadership he showed from the minute he left Robben Island was marked by openhandedness.
BBC1 screened a remarkable documentary last week about Machiavelli's hugely influential book, The Prince. The Italian diplomat's handbook about the exercise of political power insisted it was better for a leader to be feared rather than loved.
In power, Nelson Mandela put a question mark against Machiavelli's theory. There had been enough fear and hatred and corpses on the ground in South Africa. What was needed was a leadership which not only spoke about reconciliation, but embodied it in person.
The documentary suggested the principles for leadership outlined by Machiavelli have been put into practice by modern leaders, including Margaret Thatcher, Tony Blair and Sir Alex Ferguson.
Well, they were certainly pretty tough operators, but without a private capacity for kindness they would not have remained in power for as long as they did.
I know from personal experience, for instance, how the former Manchester United boss took the time and trouble to help a youngster in Kirkwall at my request.
Back to Iona, and the opening of the MacLeod Centre. After the ceremony I apologised to Leah Tutu about the interruption, and hoped it hadn't upset her too much.
"Not at all," she said with a big smile. "I'm simply glad to be in a country where people are allowed to protest without being locked up."
Leadership with personal authority, an inclusive political vision with justice at its heart and generosity of spirit: that's what we need today.
Nelson Mandela has shown the world how to do it.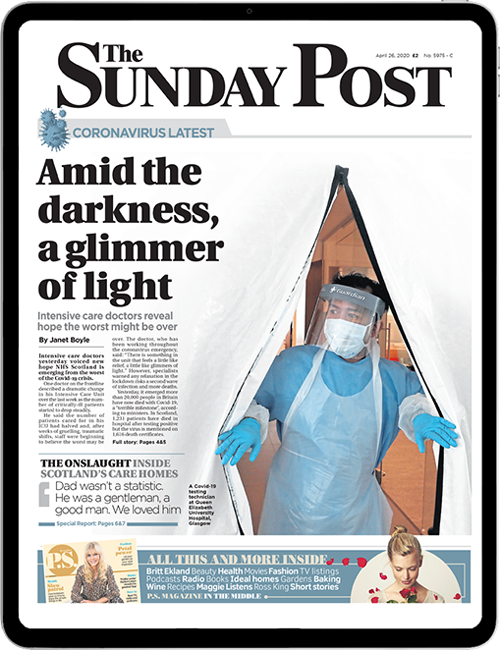 Enjoy the convenience of having The Sunday Post delivered as a digital ePaper straight to your smartphone, tablet or computer.
Subscribe for only £5.49 a month and enjoy all the benefits of the printed paper as a digital replica.
Subscribe