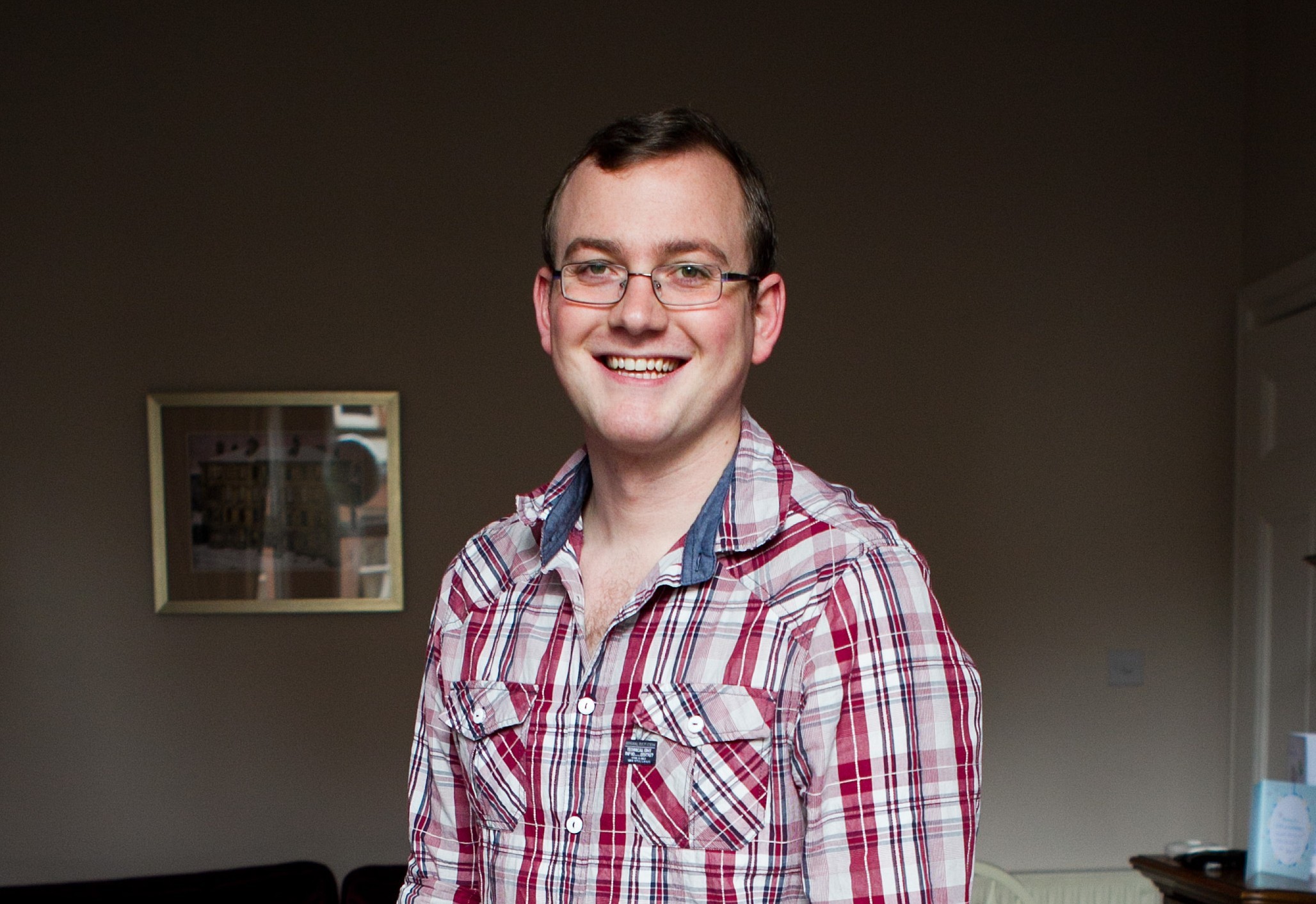 "I've been practising saying the names of my pupils," he tells me, smiling. "It's parents night tonight and I want to get it right."
Adam, 26, has been a stutterer all of his life and for most of it believed his dreams of becoming a teacher could never happen. Worst still, the man who has just become a father for the first time thought he might never be able to tell his son a bedtime story.
Glasgow man Adam's remarkable metamorphosis from a lad fearful of opening his mouth, to a guest lecturer who has eloquently addressed academic conferences across the country, is down to one man – Dave McGuire.
Dave came up with the ground-breaking programme that bears his name, developed to help stutterers master their condition and lead normal lives.
And it is a programme that this year sees the new dad being nominated as a positive role model in the disability category of September's coveted National Diversity Awards, to be held in Liverpool.
Adam – who also became a speech coach to fellow stutterer, former Scottish rugby captain Kelly Brown – has just finished teaching for the day at Glasgow's Shawlands Primary School.
He tells me: "The McGuire Programme's motto is to treat speaking like a sport, so I do breathing exercises every morning and then there is a phone list of people you can call to practise speaking challenging sounds or phrases – it's like a golfer practising on a driving range."
Adam was 10 when he first noticed his problem, but his parents had been aware of it from the time he could speak.
"I was reading out a book in class and couldn't get round the sound of a certain word. Everything changed from then," he says.
"From that day, even if I knew the answer to a question in class I would not put my hand up.
"I could go long enough without any evidence of a stutter when I was speaking to people I was comfortable with. It was different when I was uncomfortable, like meeting a girl at a party. The thought of introducing myself was terrifying.
"Moving on through school I had a great group of friends who looked out for me and they made things easier, but the thought of leaving that comfort zone behind was frightening.
"Stuttering can be so isolating. On the surface you are normal but on the inside you are tangled because you cannot express yourself."
Then he chuckles: "Bless my parents, they tried everything to help me. I had therapy on the NHS, elocution lessons, metronome speech therapy and even hypnotherapy. Nothing worked. There is no cure."
Adam – who with his bank worker wife Rachel, 29, has just welcomed their first baby, Samuel, into the world – reveals: "I had always wanted to be a teacher but in the end I chose to do a sports course because that involved no speaking."
He smiles: "I was 17 and at Langside College when I heard about the McGuire Programme."
Adam joined a course in Newcastle offering an intensive 55 hours of therapy over four days. He recalls: "They squeeze in a full year's work in those four days. The day starts at 7am and goes right through to 7pm. Its success is in the fact that it is so intensive."
The adult-only course offers a physical technique known as costal or deep breathing (often used by opera singers) which is combined with a psychological strategy to successfully manage the condition.
"A big part of that is self acceptance," says Adam. "I will always have a stutter but the programme encourages occasional deliberate dysfluency. It seems strange, but when you deliberately stutter it helps you to feel like you have some control."
The McGuire Programme changed his life. He met Rachel seven years ago, completed his first degree and then a teaching diploma and Masters degree at Strathclyde University, where he has been invited back as a guest lecturer.
In November 2014 Adam was best man at his brother's wedding. "After I gave my speech a cheer went up," he says. "I spoke at my own wedding last April, it felt great."
Adam has been teaching at Shawlands for four years. He reveals: "It is a challenge every day but that is why I enjoy it. I could have taken the easy road and a job that doesn't involve speaking but I feel that putting myself out there keeps me on top of it."
And he has the unbridled support of his pupils and their parents.
"I think that is because I am up front about my stutter," he says.
"At the start of the year I always read the kids Steggie's Stammer, a fantastic book by Jack Hughes, to help them with their understanding. They ask some great questions, like 'does it hurt to stammer'. If I have a moment of dysfluency in the classroom they are totally accepting."
Adam admits: "I used to have feelings of shame and guilt and a hatred towards my stutter.
"To compare how I speak now with previously is just amazing. I feel blessed to have been on the McGuire Programme. It's the things other people take for granted that matter most to me, like being able to buy cinema tickets or read to my son."
Adam tidies his desk, bringing the interview to a close. Parents will be arriving soon. Then he stops and shares one last powerful thought: "I have to pinch myself all the time," he says. "This is what I dreamed of."
---
READ MORE
Call The Midwife star Laura Main on landing her dream role
Meet the man with a dream job… designing Lego toys for Christmas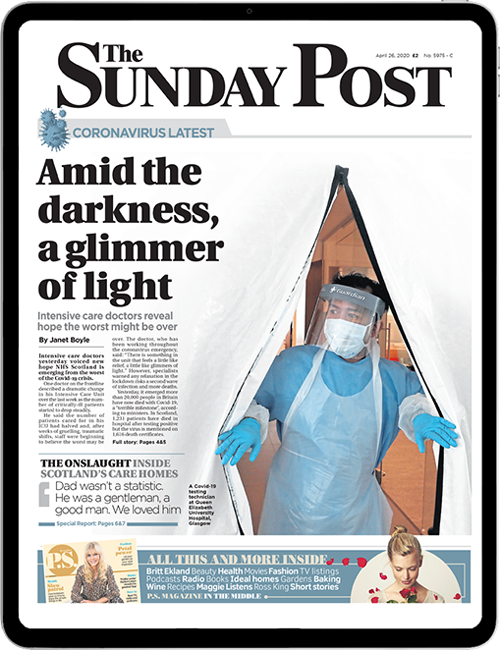 Enjoy the convenience of having The Sunday Post delivered as a digital ePaper straight to your smartphone, tablet or computer.
Subscribe for only £5.49 a month and enjoy all the benefits of the printed paper as a digital replica.
Subscribe