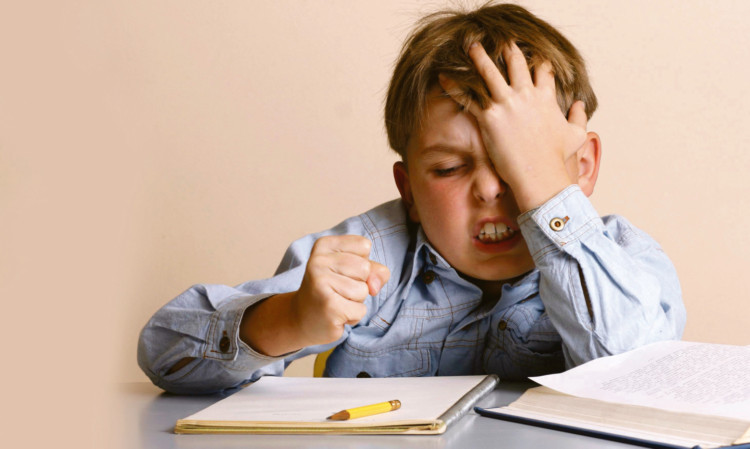 Teaching unions have demanded homework for primary school pupils be scrapped amid claims they face a "spiralling workload".
Parents say children as young as six are being set up to an hour's work a night.
With the new term under way, online message forums have been inundated with mums and dads expressing concern about the workload.
Now unions are calling for a ban on homework in primary schools.
However, opponents have branded their calls "ridiculous" and pointed to studies linking homework with higher achievement.
Ian Toone, of Voice The Union, said: "Some of these primary schools might think by setting homework they will raise standards but my view is that it can be counter-productive.
"I would say homework for primary school pupils should not be necessary. Primary school children spend enough time in school as it is.
"If they are given more work in the evening it is going to tire them out and they won't be able to do other things. They should have time to relax."
In 2012 Education Secretary Michael Gove scrapped Government guidelines on how many hours of homework should be set by primary and secondary schools.
But Mr Toone claims the Government should now go further and scrap all homework for primary school pupils, claiming it causes unnecessary stress to youngsters and disproportionately favours pupils from more privileged backgrounds.
His calls come just days after a lobby of nearly 130 education experts called for children to start school as late as the age of seven, mirroring the Scandinavian systems said to be among the best in the world.
But Chris McGovern, of lobby group the Campaign for Real Education, claimed many youngsters relish their homework.
He said: "I don't think it should be banned, that would be ridiculous, but it needs to be decided by individual schools.
"When I was a head teacher in London where the children were aged five to 13 we had a relaxed approach to homework, which meant by year six or seven they were doing seven homeworks a week.
"We thought it was sufficient. I don't think we want to overburden children but there are children who are desperate to find out more and learn more.
"There are plenty of children who like to do homework such as reading a book. It is a pleasure to them."
Mr McGovern added state primary schools should look to the independent sector where school days are extended so that pupils do their homework before they leave school for the evening.
His views were echoed by Conservative MSP Liz Smith, a former teacher, who said it would be a mistake to abolish homework at primary schools.
She said: "Homework is valuable in instilling self-discipline which helps their learning in the classroom.
"It's a worthwhile tool even for the youngest children. I certainly would never ban it. It's a wonderful way of engaging with parents during those early years."
However, Professor Cary Cooper, a psychology expert at Lancaster University, warned teachers should be very careful about piling too much on youngsters.
He said: "At primary school level we are not just developing learning abilities but social skills, getting on with other people and creative skills.
"If homework is just solid reading, writing and arithmetic and not about creative skills like drawing a picture of the family, it could create difficulties.
"Six-year-olds cannot cope with that much.
"It is the scale of it. If it is too much too young and it is not broad enough, it could be problematic for some kids."
A spokesman for schools regulator Ofsted said: "Ofsted is not concerned with how a school gets to outstanding as long as it gets there.
"We are not prescriptive when it comes to homework."
Eileen Prior, executive director of the Scottish Parent Teacher Council, said homework "divides parents".
She said many feel it gives them a chance to find out what their child is doing at school while others find it an unwelcome intrusion into children's free time.
In her view, most parents want to help but many feel unable to because of work, other commitments or because they don't feel confident to do so.
She said: "We encourage parent groups in schools to work with their schools on ways to help parents build their confidence through, for instance, family learning events."
Kristina Woolnough, of the National Parent Forum Scotland, added: "Children should enjoy their learning. If they are struggling or unhappy, parents should speak to the school as soon as possible.
"Homework is a key part of the partnership between home and school. It needs to be discussed and supported by both partners to be effective in helping children to learn."
In 2012 a study by the Institute of Education, Oxford and Birkbeck College, linked homework with higher achievement.
The spokesman added the regulator's handbook does contain advice that homework should be "appropriate".
A Department for Education spokesperson said: "Homework is an important part of a good education.
"Schools should develop their own homework policies in consultation with staff, pupils, parents and governors."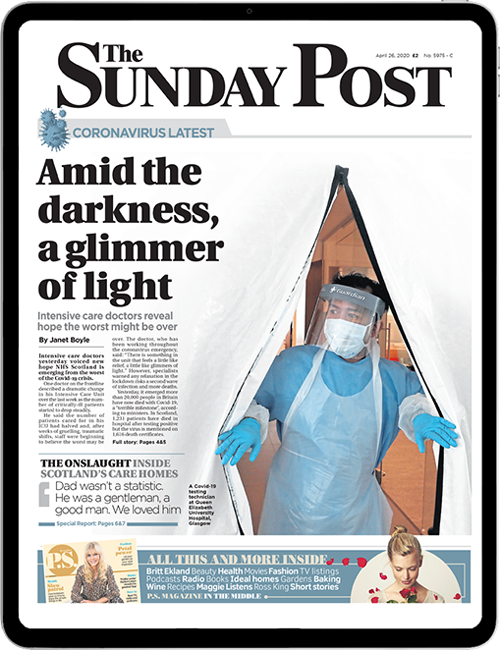 Enjoy the convenience of having The Sunday Post delivered as a digital ePaper straight to your smartphone, tablet or computer.
Subscribe for only £5.49 a month and enjoy all the benefits of the printed paper as a digital replica.
Subscribe