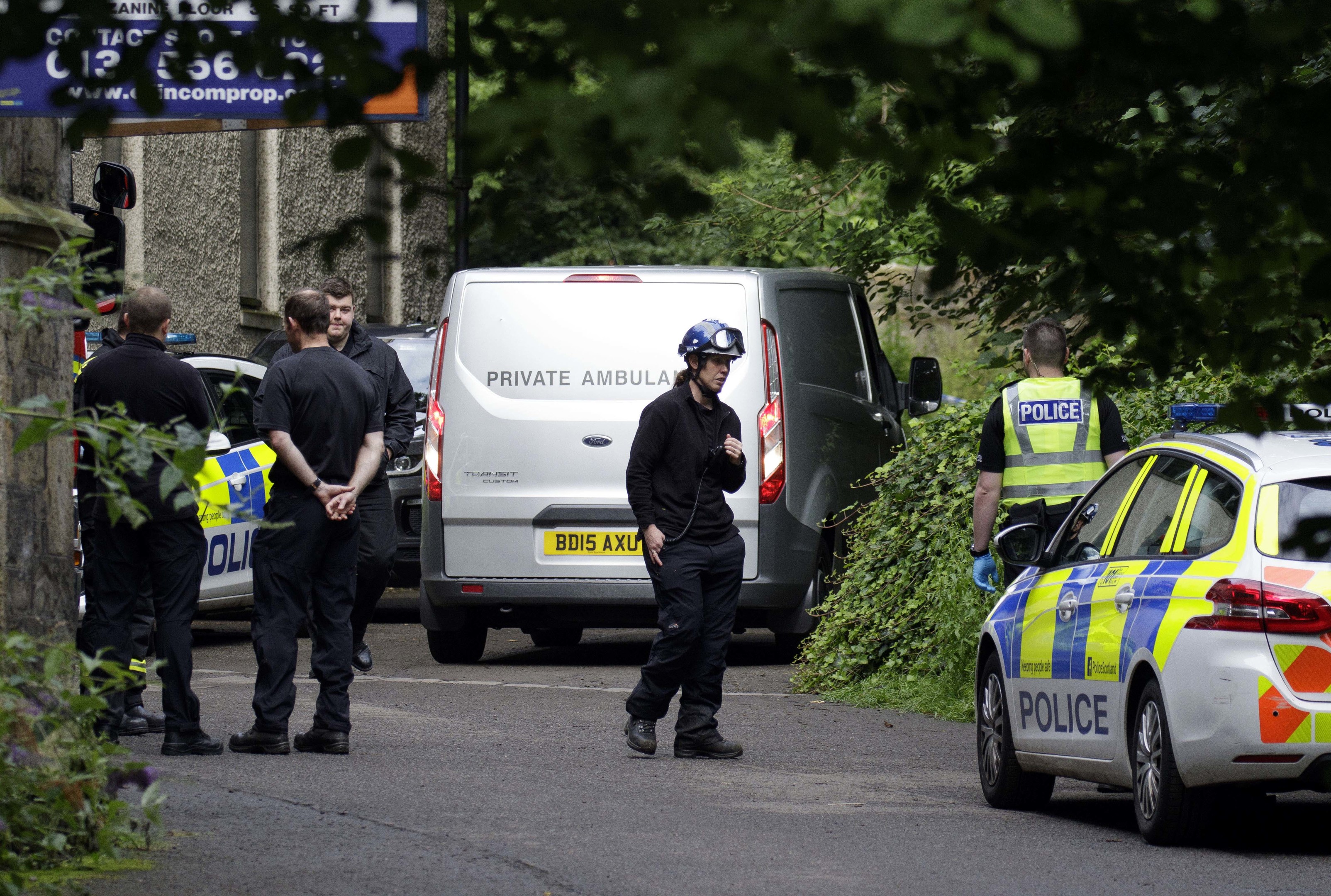 A HOMELESS man was killed and his friend injured after a tree collapsed on their tent as they slept in Edinburgh city centre.
The victim was camping with another homeless man in woodland next to the Water of Leith when tragedy struck at around 3.30am yesterday.
Emergency services attended but the man was pronounced dead at the scene. Edinburgh City Council foresters then faced the grim task of cutting the trunk to free the man's body.
His 35-year-old companion escaped with minor injuries.
Last night a police source said: "It would appear the victim was homeless, as too is his friend. They had been camping by the water for several days at the same spot – a secluded woodland area above the water. It's not a common place to camp, and it's a miracle that the other man survived – the tree is huge, with a diameter of at least two feet."
The tree, located near Miller Row in the smart Dean Village area, was not in the process of being cut down and is understood to have fallen naturally.
The area is not used as an official campsite.
Yesterday, the tattered remains of a ground sheet and a few crushed lager cans lay at the scene of the horror accident.
The fallen tree trunk also remained, surrounded by piles of logs and fresh sawdust.
Locals spoke of their shock at the death but some maintained it was an accident "waiting to happen".
One resident, who asked not to be named, said several trees had fallen along the Water of Leith in recent years.
He said: "We've seen a lot of trees collapsing over the last few years – it's a common occurrence – and one that is a major concern to locals.
"I said only recently: 'Someone's going to get killed one day', and, sadly, someone has now been crushed to death.
"Unfortunately, this was an accident waiting to happen."
Police are yet to name the victim but confirmed he's not local to Edinburgh.
A Police Scotland spokeswoman said: "Officers have consulted with the appropriate partners, who are confident that the tree fell as a result of natural occurrences.
"We're currently working to trace the deceased's next of kin, and a report will be submitted to the procurator fiscal."
More than 500 trees across the capital have been earmarked for the chop due to Dutch elm disease. It's not known if the rogue tree involved in this tragedy was diseased.
Meanwhile, a pub and block of flats were evacuated after the wall of a restaurant roof garden collapsed and fell around 20ft into the street in Glasgow's West End. No one was injured in the incident which happened close to the city's bustling Byres Road.
---
READ MORE
Wall collapses in Glasgow's Partick
Dad of boy who died in a fireball accident hits out over lapse in safety