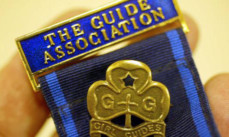 Is it curtains for Page Three? And are sensible badge, whistle and neckerchief-wearing Guides responsible?
Last week Girlguiding UK sent a letter to bosses at The Sun backing a new petition to ban "girly pictures" from the paper.
The letter clearly rattled News Corp's beleaguered proprietor Rupert Murdoch who tweeted: "Page Three so last century! You may be right, don't know but considering. Perhaps halfway house with glamorous fashionistas."
So is the topless model battle over and (to misquote a famous headline) was it Girl Guides wot won it?
Labour MP Clare Short led a campaign in the '80s and was labelled "Killjoy Clare." But her stand did prompt change. "Busty beauties" disappeared from most daily tabloids after research showed sensitive chaps were too embarrassed to share papers with wives and daughters.
A dent in readership meant a dent in advertising, so Page Three started to fade out.
The Sun, however, remained resistant until the marvellous Olympics of last year when a bare-boobed Page Three girl was given more prominence than Golden Girl Jessica Ennis with Britian's first track and field gold medal of the Games.
A new "No more Page Three" petition began with fresh momentum and good timing.
A year earlier The Sun's sister paper the News of the World was shut down after sensational revelations about the paper's practices. Sleazy and shabby headlines were hitherto justified by sales, but after details of Milly Dowler's phone-hacking emerged that argument would never wash again.
Next came the Jimmy Saville abuse scandal which showed how easily a predatory man could operate in a celebrity-obsessed and casually sexualised society. Defenders say there is no link between all of this and Page Three.
They accuse campaigners of double standards, since glossy young women's magazines have even more provocative pictures and "sexy" headlines on front pages and that's true. Surveys show most teenagers read about sex frequently and view pornography online. Indeed that could be why the Guides decided to act. The pressure on young women to be desirable and sexually available is never-ending.
No matter how often mums and dads tell daughters education counts and dignity matters behind the scenes a different, demeaning message is sent and received every day. Not just by adults, but by young men and women who are also Scouts and Guides. Until now, embarrassed parents have turned away from the teenage quandary, leaving them to pick a way through this moral maze unaided.
Bizarre, isn't it? We care so much about children but leave them to grapple with the toughest issues about identity, behaviour and appearance alone.
On the one hand, girls are pin-ups and babes. On the other hand, the babe born to Kate, the Duchess of Cambridge, could be the first royal daughter to become Queen in her own right.
Times are changing in polite society at least. Doubtless that's why the Girl Guide leadership decided to act over Page Three. Royal pecking order is hardly as important as day-to-day respect for women as workers, citizens, mothers and daughters. If blokes get too bashful to pass on a paper and women avoid titles with Page Three pin-ups, readership will fall.
So the Girl Guides are simply practising the message they've preached for more than a century "Do a good turn."
If the Sun can't see the girls of today are the readers, writers, advertisers, consumers and newspaper purchasers of tomorrow the Guides can. The only remaining question is simple will Rupe?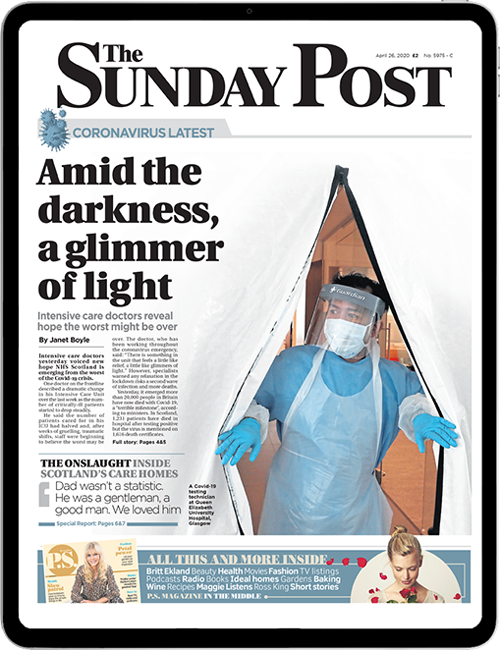 Enjoy the convenience of having The Sunday Post delivered as a digital ePaper straight to your smartphone, tablet or computer.
Subscribe for only £5.49 a month and enjoy all the benefits of the printed paper as a digital replica.
Subscribe