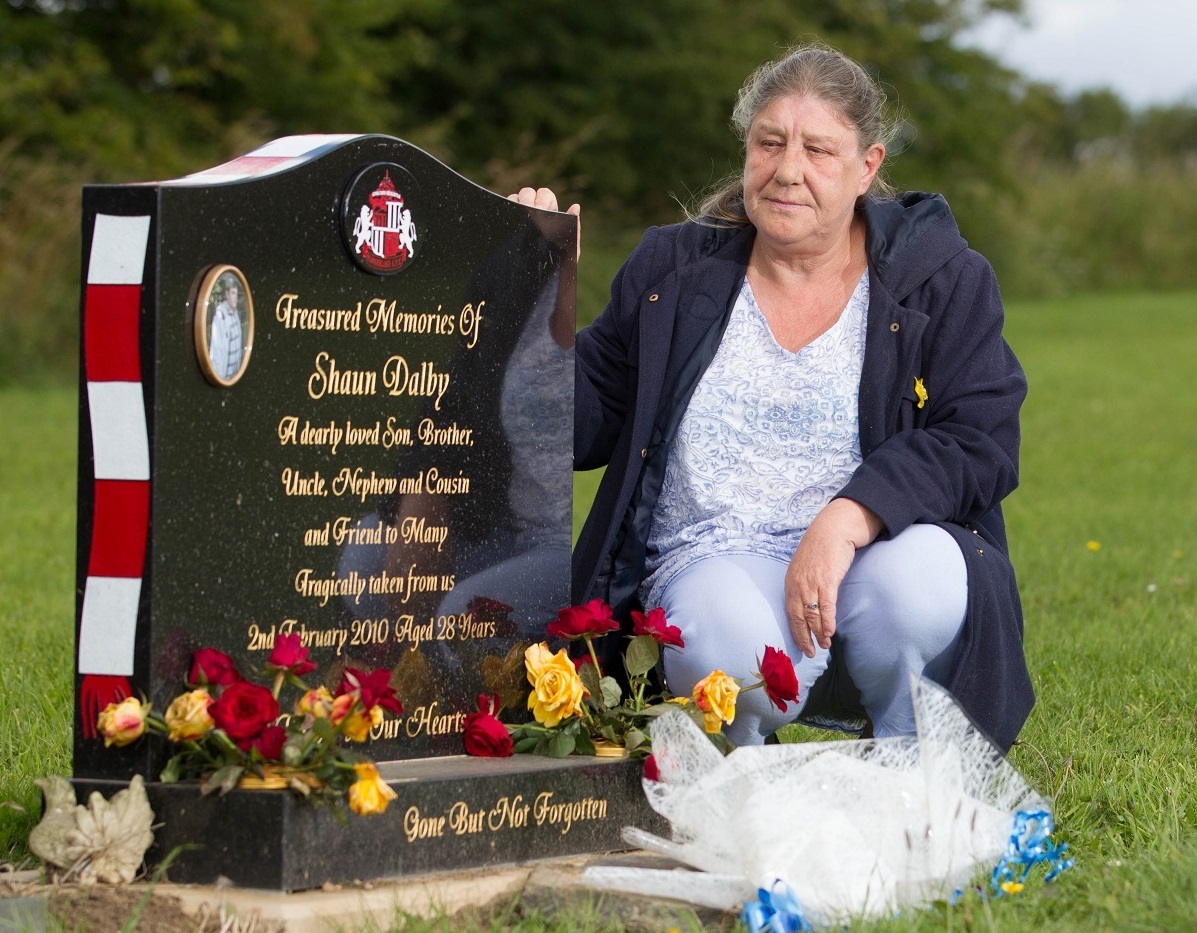 A FOOTBALL fanatic's headstone could be levelled because it is has his favourite club badge and colours on it.
Sunderland-mad Shaun Dalby wanted his love of the Black Cats marked on his grave.
However, neighbouring plot owners have complained and demanded the headstone's removal, much to the dismay of his family.
"I think it will kill us if they remove his headstone," said Shaun's devastated mum Christine Dalby.
The touching memorial features Shaun's picture, along with the club crest and the team's colours embossed around the edges of the stone.
After receiving complaints, the diocese is carrying out a review of its "suitability" and has invited people to submit their opinions.
It has even gone as far as putting a photograph of the grave on a church notice board to help gauge people's views.
But Christine, 57, added: "Are they going to remove his body as well and put it somewhere else?
"I am determined it is not going to be moved."
Residents have rallied, forming a petition calling for the Sunderland tribute stone to be kept.
The online lobby has quickly attracted the support of more than 250 people.
One signatory, Eric Palmer, from Scarborough, North Yorkshire, said: "I'm signing because I do not find this offensive at all.
"I support Leeds United, yet still don't find this offensive.
"Commonsense must come into this situation."
Another, Claire Ratton, branded the calls for a removal "ridiculous".
Shaun, 28, died in 2010 after he was hit by a Fiat Punto driven by Naomi Myers, who was later jailed for his manslaughter.
A trial in 2011 heard how Myers, then 22, believed a group of men had damaged her brother's home.
Wearing her nightie, she pursued a group of men into a shop car park. Shaun slipped and was run over.
Myers told the 999 operator, "I did it on purpose", before later admitting manslaughter. She was jailed for five years.
Now the family claim the fresh shadow hanging over Shaun's grave has sent them back into despair.
Distraught cousin Karen Fairless, 26, a mum-of-two, has set up a petition in a bid to block any moves to remove the headstone.
She said: "It's an awful situation. Christine has been told to rest as she keeps having strokes so I am trying to fight this battle for her."
A spokesperson for the Diocese of Durham said: "We understand this is a difficult situation and we have a deep sympathy for all who are bereaved.
"The reason we have rules is to create a situation where everyone both knows and understands what is acceptable in a shared space like a churchyard and to have a fair response to everyone's needs.
"In this case, a process is being followed to hear Mrs Dalby's concerns which will hopefully conclude during the autumn."
For more information, visit www.change.org/p/karen-fairless-help-keep-shaun-s-head-stone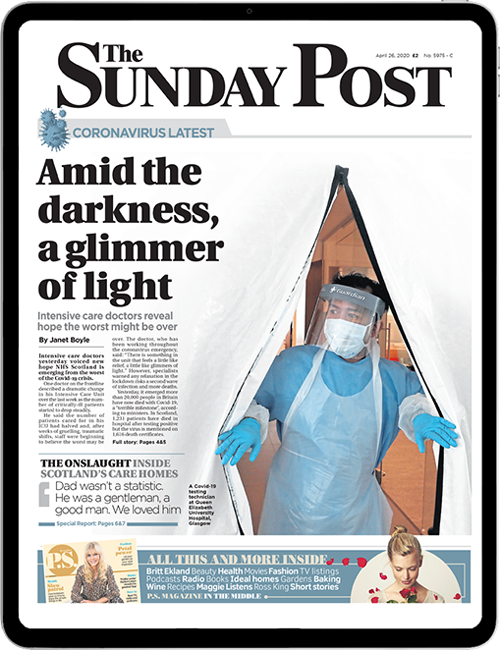 Enjoy the convenience of having The Sunday Post delivered as a digital ePaper straight to your smartphone, tablet or computer.
Subscribe for only £5.49 a month and enjoy all the benefits of the printed paper as a digital replica.
Subscribe