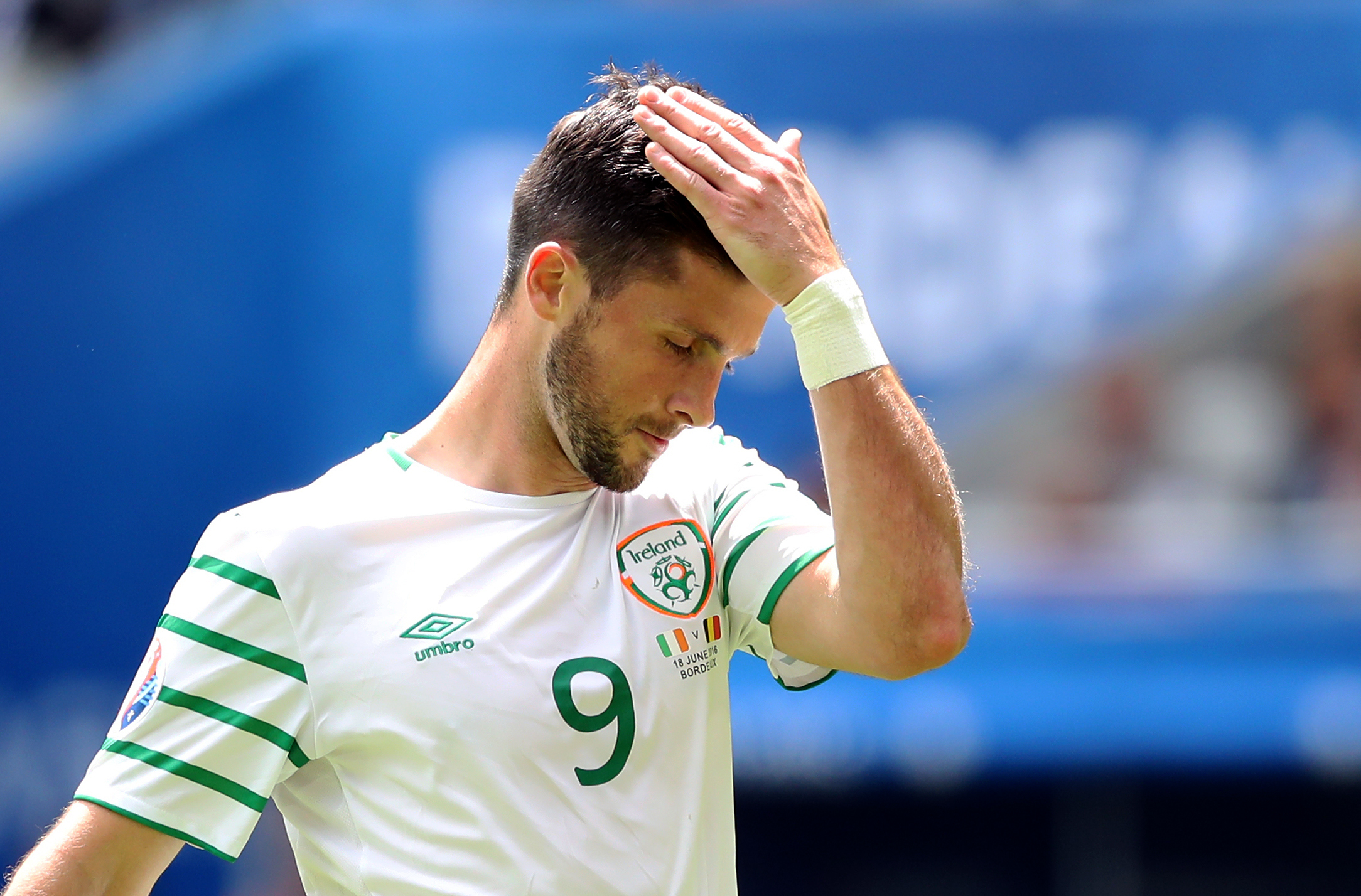 AFTER nearly two weeks of continuous football, it is D-Day in the group stages of Euro 2016. Groups E and F are wrapped up today and only Italy know their fate, having already qualified.
The other seven will battle it out, while the four third-placed teams from the groups that have already finished impatiently await their fate.
At 10pm tonight, everything will be clearer and the matches for the last-16 will finally be decided.
Stand by for the excitement.
Could the luck of the Irish be their biggest advantage?
TWO major pieces of luck have fallen for the Republic of Ireland ahead of tonight's must-win clash against Italy in Lille. Firstly, the Italians have already qualified and won the group, so coach Antonio Conte is likely to make a few changes ahead of their next match in the knockout stages. That could result in them taking their eye off the ball slightly and giving Ireland more of a fighting chance.
Secondly, and perhaps more important, is that Group E is the last to finish. Martin O'Neill's men will know all the permutations required for them to finish either second in the group or in one of the third-placed spots that could take them through. In that sense, they have much more of an advantage than Albania who won on Sunday to finish third in Group A but will have waited 72 hours to discover their fate.
However, the Irish must do something they have only managed four times in 21 previous matches in a major tournament and that is win in 90 minutes. They won't lack for support from their brilliant fans nor encouragement and inspiration from O'Neill and Roy Keane, but the players must recreate the first half display against Sweden rather than the tame surrender to Belgium to stand any chance.
Player of the Day: Cristiano Ronaldo
SORRY if the Daily Digest seems to have a fixation with Cristiano Ronaldo, but he is the biggest star on show in France, and he merits the attention. Amazingly after two games against Iceland and Austria, Ronaldo is goalless and the Portuguese are winless. He has had 20 attempts at goal but not scored (he did have a header correctly ruled out for offside). He has tried from the penalty spot, from free-kicks, with his left foot, his right foot and his head, but still nothing. Nil. Nada. Nought.
The Real Madrid star raged a one-man vendetta against the defensive Austrians but a combination of bad luck, bad finishing and good goalkeeping kept him out. Ronaldo was mocked for his criticism of the Icelanders after Portugal's 1-1 draw and his arrogance and egotism grates with many, but the tournament is all the better for his presence. Logic makes one think that surely Hungary won't be able to keep him out as well. If Ronaldo keeps trying, a player with his number of goals is going to get one eventually and it might open the floodgates. Gabor Kiraly, the Hungarian goalkeeper, should expect a busy night!
Has Zlatan been left marooned by Sweden?
TONIGHT could be the final time Zlatan Ibrahimovic pulls on a Sweden shirt. Unless they beat Belgium in Nice, this will be the 116th and last game of his international career. And his country will quite probably need him to add to his tally of 62 goals if there is to be at least one more game. Sweden will never be world beaters, but they have been much better in years gone by than what we have seen in France and there has been a slow decline during Ibrahimovic's 15 years of national service.
A glance at some of the early squads he was involved in shows team-mates like Henrik Larsson and Freddie Ljungberg, so Zlatan wasn't expected to do it all by himself as seems to be the case here. At Paris St Germain in the last few seasons, he has had an excellent supporting cast to help him plunder the goals in Ligue 1. On those same grounds this summer, but without that help, the 34-year-old has struggled to break the shackles. But somehow Swedish fans must hope Ibrahimovic has one more trick in his locker room to upset the Belgians.
French of the day
Marquer contre son camp (to score an own goal)
TV Today
Group F
5pm: Hungary vs Portugal (Parc OL, BBC)
5pm: Iceland vs Austria (Stade de France, BBC)
Group E
8pm: Italy vs Republic of Ireland (Stade Pierre-Mauroy, ITV)
8pm: Sweden vs Belgium (Allianz Riviera, ITV)
---
READ MORE
Euro 2016 TV Schedule: When and where to watch the big matches