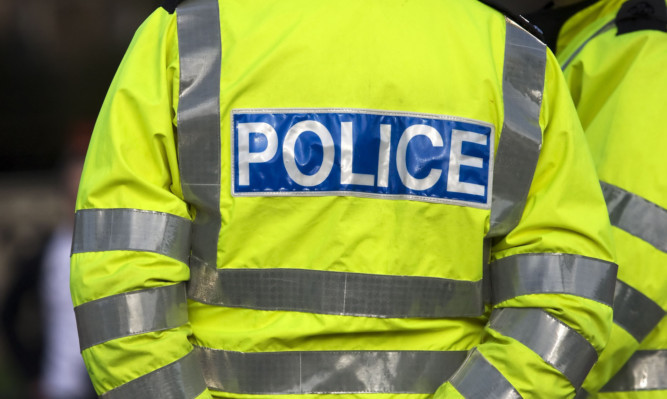 A DISABLED pensioner was attacked by two bikers in a road rage ordeal.
The motorcyclists smashed the 65-year-old's car window before assaulting him in what has been described as a senseless crime.
One of the thugs being sought by police is understood to be 6ft 6in.
A spokesman for Police Scotland said the attack took place near Kincardine on Thursday.
The motorcyclists were travelling behind the disabled driver's grey Nissan Qashqai on the A985 heading towards the town.
The bikers exchanged words with the man – who has not been named by police – and acted in a threatening manner as they roared past him.
Fearing for his safety, the man attempted to get away from the motorcyclists by pulling over.
However, they followed him until all three vehicles came to a stop a short time later, at a spot close to Forth View in Kincardine.
"The suspects then assaulted the driver and a car window was smashed," the police spokesman said.
"The men sped off and police are extremely keen to hear from anyone who can help identify them."
The Sunday Post understands a number of people ran to the driver's aid to see if he was all right.
He had minor injuries and had been left very shaken by the attack.
Last night, Fife CID officers appealed for witnesses to come forward.
Detective Sergeant Kelly McEwan, of Dunfermline CID, said: "I'm appealing for the assistance of the public in an effort to find these men as quickly as possible.
"This was a senseless attack that caused considerable alarm to the victim and we are determined to trace the two men responsible.
"If you were travelling in the area on Thursday, September 22, and saw the suspects, or if you helped the victim moments after the attack, please contact police immediately."
The tall biker was of slim build and was wearing black leathers and a full helmet with a distinctive "alien" design with red flashes.
The second man was in his 50s, around 5ft 10in and wore a half-helmet.
He had a full beard with grey moustache and wore small round dark glasses.
Meanwhile, last month a poll revealed drivers in Glasgow were the angriest in the UK.
More than 2000 motorists took part in the YouGov survey conducted for Ikano Bank, which asked how regularly they experienced feelings of stress, frustration and anger on the roads.
Glaswegians "were on average the angriest, most impatient, anxious and stressed" drivers of 14 cities surveyed. More than a third of respondents admitted to regularly getting worked up at the wheel.
In Edinburgh only 70% of drivers said they rarely felt angry or impatient while driving.
---
READ MORE
Teenage thugs blind woman in laser pen attack
Victim of shocking attack by three men at a Livingston snooker club reminded of incident by Stephanie Inglis' coma recovery