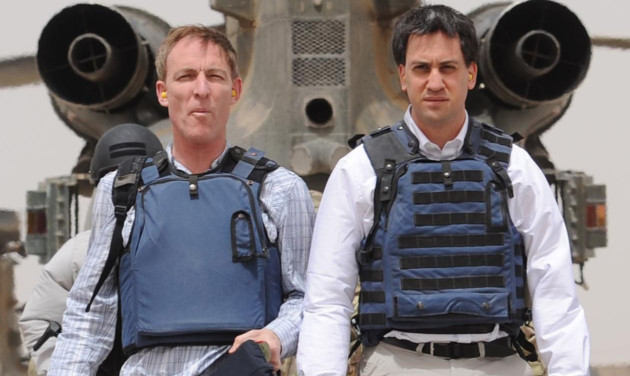 Labour worries a Yes vote will see Scotland lose its influence on the world stage.
Jogging to a 24-hour supermarket in the dead of night is the sort of behaviour which could attract the attention of the local constabulary if you're not careful.
But for Labour's Jim Murphy it is the only slot in a hectic schedule where he can fit in his marathon training, as well as a chance to mull over the challenges of front line politics.
A recent midnight run ended up in a Glasgow branch of Asda where he chatted with workers who the Shadow Defence Secretary dubs the "midnight mums" workers on the overnight shift while their kids are asleep at home.
"These are ordinary people. They worry about their kids' schools and how to pay the bills they certainly don't spend all day thinking about the constitution," he explained.
But it is the referendum which will occupy Mr Murphy's mind today when he takes to the stage at Holyrood to lock horns with SNP defence spokesman Angus Robertson in an independence debate at the Festival of Politics.
It is the start of a much higher-profile role the East Renfrewshire MP plans to take in the referendum campaign, hammering home his message that a Yes vote would see Scotland lose its influence on the world stage.
He explained: "I think defence is one of the three or four big issues which the referendum will swing on.
"It's one of the issues that normal, uncommitted or undecided, people think 'explain to me why we would want a separate army or navy'."
Mr Murphy raises the issue of NATO, pointing out no new applicant, as an independent Scotland would be, has joined the global defence alliance in fewer than five years.
"Where is the logic in leaving vital institutions you are already a member of with the UK to spend years trying to get back into them again, but as a less influential member," he added.
"The SNP publicly committed to spending 7% of UK defence budget you can't construct world-class armed forces of the type the SNP talk about on these figures.
"There is no country in peacetime which has given up the degree of influence in world events that the SNP want to surrender and Scotland should not be the first.
"Scotland as part of the UK is the only country which is uniquely a member of the EU, UN, NATO, G8 and the Commonwealth.
"So why would you give that up?"
A Scottish Government paper on defence is due out next month but the party has already said an independent Scotland's defence budget would top £2.5 billion a year £1bn less than Scots taxpayers currently contribute to the UK's defence policy with 15,000 regular and 5,000 reserve personnel.
One key battleground on defence is the country's historic shipbuilding industry, reliant on MoD spending.
The SNP maintains an independent Scotland would have a healthy order book but the pro-Union side points out no British warship had been built in a "foreign" yard for more than 50 years.
Mr Murphy picks up this point.
"I was in Norway last year and met their Secretary of State for Defence.
"Norway builds its warships in Spain. If your answer to Clyde and Rosyth shipbuilders is 'we want to be like Norway' then say goodbye to shipbuilding they build them in Spain because it is cheaper.
"The Clyde tried to build Norway's ships, it was bidding for them, but the Defence Secretary in Norway told me they were far too expensive.
"Norway's Navy is too small to sustain a domestic shipbuilding industry so, even if the Government subsidised it, the demand isn't there."
He added: "The country that gave the world the television shouldn't be reduced to a spectator watching world events unfold beyond our influence on our TV screens.
"We are a nation of influence and you can't have that influence on 7% of the UK budget."
The SNP's Mr Robertson will use his appearance in Holyrood today to outline how an independent Scotland will shift its focus to defence in northern Europe.
He explained: "Scotland is in an important geo-strategic location.
"Independence means Scotland will be able to democratically determine priorities for the future, not leave it to Westminster which so often makes the wrong decisions on our behalf."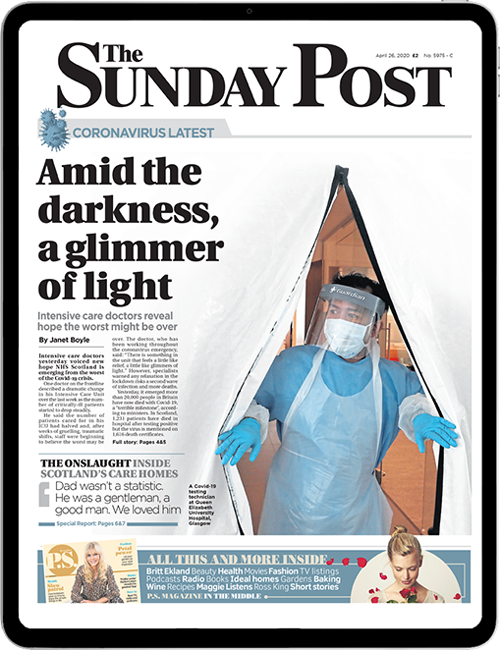 Enjoy the convenience of having The Sunday Post delivered as a digital ePaper straight to your smartphone, tablet or computer.
Subscribe for only £5.49 a month and enjoy all the benefits of the printed paper as a digital replica.
Subscribe