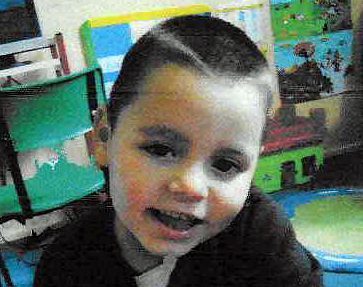 A HEARTBROKEN dad whose son died after being set alight has slammed footage showing a worker apparently leaving a petrol jerrycan unattended.
Preston Flores died in a horror accident in April 2014 after he and two other children were allegedly spotted playing with petrol left in the back of a council van in Bedford Avenue, Aberdeen.
Following the shocking incident, Aberdeen City Council introduced a raft of safety measures, including a tough edict council staff were always to carry fuel in lockable containers.
Despite this, alarming video footage of a council worker with an unlocked jerrycan of fuel a few minutes' walk from the spot where Preston was burned, has emerged.
It has infuriated Preston's outraged father, Keith Will, 34, who said: "We have been fighting hard to prevent this happening to another child. We are angry and disgusted. We cannot believe this is still going on more than two years after our son died."
The footage was taken by a concerned member of the public. It shows the petrol canister tucked into a black bin bag on the back of a wheelbarrow, just feet from a children's play park on a busy Aberdeen housing estate.
Keith who, along with Preston's mother Luisza, 35, had to take the agonising decision to switch off their cherished little boy's life support machine, added: "If something had happened to another child it would have just pushed us over the edge."
Dad-of-four Ray Downie, 35, filmed and then challenged the council worker who was cutting grass with a hand-operated petrol mower at council flats in Tillydrone.
Mr Downie, who knows Preston's family, claimed: "It was about 9.30am. I saw the man filling his lawnmower from the green metal petrol can by hand.
"Then he put it back into the black bin liner.
"He got what looked like an allen key or a pin and put it through where the turning lock would be.
"That just stops it from spilling. A one-year-old could open it."
The dad also claimed: "He put it back in the wheelbarrow and went off cutting the grass.
"He had his back to it and couldn't see what was going on behind him."
Mr Downie claimed the worker at one point turned a corner of the building while he was mowing during which time the jerry can was completely out of his sight.
He claimed: "There was no council van in sight with locking containers."
Mr Downie added that when he demanded a closer inspection of the jerry can the council worker was "reluctant" to show it to him.
He said: "In the video footage you can hear me saying there should have been a padlock on it (the jerry can) and he said as long as it was in his view it was OK.
"But it would only take two kids to grab the petrol can when it was on its own.
"I was horrified. There are hundreds of kids around here.
"It was right next to a swing park.
"If the kids had been on school holidays then or off school, anything could have happened."
The Tillydrone dad said he asked the operative for official identification but was told he did not have it.
Last night a spokeswoman for Aberdeen City Council admitted that safeguards had not been followed and said an investigation was now under way, as well as refresher training for employees.
The spokeswoman said: "We want to thank the Sunday Post for bringing this to our attention.
"The council has a clear policy, risk assessment and safe working practice for the transportation, storage and use of fuel for this type of operation.
"These safeguards were not followed in this instance and the circumstances surrounding this are being investigated as a matter of priority.
"All staff involved in this activity have been given a toolbox talk to remind them of the safe working practice and of the importance of adhering to this practice.
"Employees will also be asked to sign a register to confirm that they have been instructed, and understand the procedures in place."
Mr Will thanked the member of public who caught the incident on film.
He said: "Ray Downie should be given a pat on the back for what he did. Any member of public who sees safety being breached should challenge the people involved."
Last year the Sunday Post reported the council had made changes to its procedures in the wake of the tragedy.
In a letter to the Crown the council said all of its fuel-carrying vehicles had lockable fuel boxes installed and fire extinguishers fitted – and that all employees have been briefed on the new procedures and supervisors were regularly monitoring to ensure compliance.
A police investigation following Preston's death found no criminality to be involved.
But Preston's family said they had been left with many unanswered question and called for a Fatal Accident Inquiry (FAI).
---
READ MORE
MSP bids for inquiry over death of young Preston Flores in fireball tragedy
New rules after Preston Flores fireball tragedy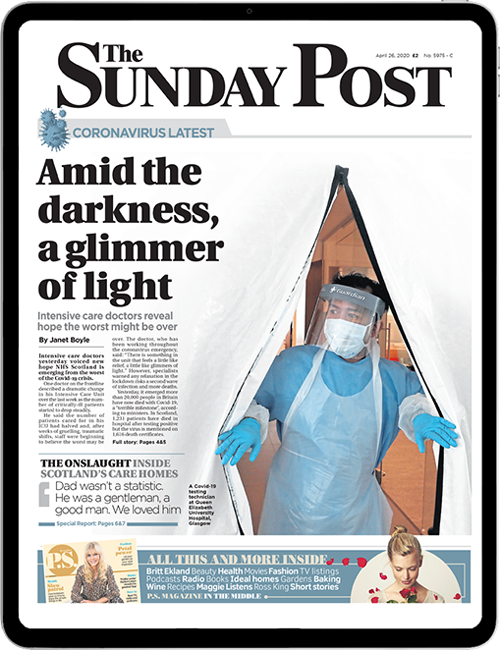 Enjoy the convenience of having The Sunday Post delivered as a digital ePaper straight to your smartphone, tablet or computer.
Subscribe for only £5.49 a month and enjoy all the benefits of the printed paper as a digital replica.
Subscribe