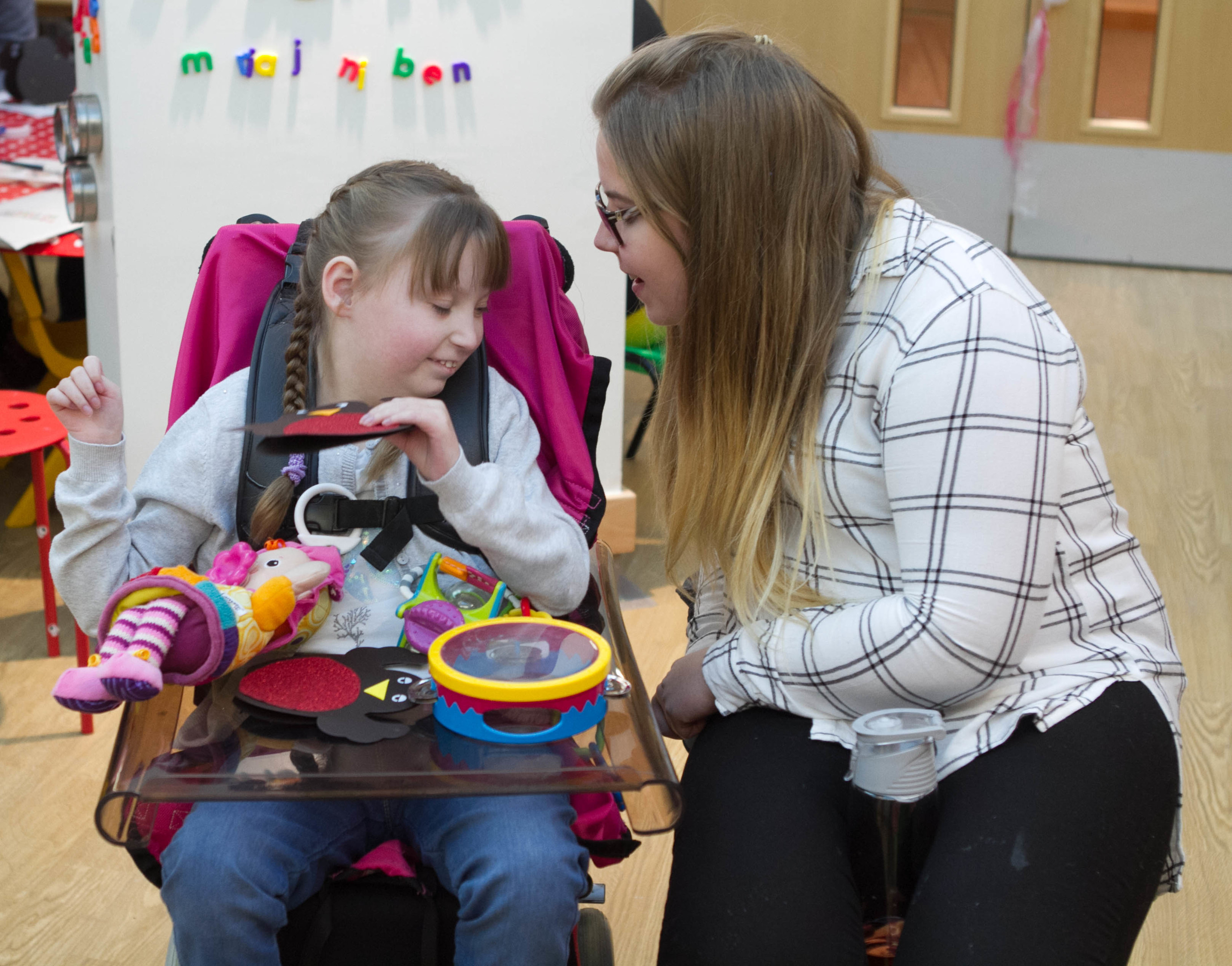 IF you want proof of the impact the Oor Hoose appeal for Robin House had you just have to look at the smiles on the faces of the children, parents and staff.
When the new areas of the children's hospice just outside Balloch were officially opened last week, there was one beaming face after another on show.
And it's in no small part thanks to the amazing generosity of the Sunday Post readers, who donated thousands of pounds to help pay for the major refurbishment and extension project.
The first thing you notice when you enter Robin House is the shiny new reception area, so much more welcoming and bright than it used to be.
The living room area has also been opened out, while the soft play area has moved so parents can keep an eye on their little ones.
The playroom area has been split into two rooms, with a large art room and a play area.
Maria McGill, chief executive, Children's Hospice Association Scotland, said: "Robin House is a lifeline for many families in Scotland and the successful completion of the space creation project will enhance the lives of families who use the hospice.
"We're delighted with the outcome and I want to thank everyone that contributed to help fund the redevelopment.
"But we're not finished yet – in 2017 we will begin an ambitious new project to landscape the garden room grounds to create a peaceful area, so there will be plenty of opportunities to get behind us again."
The hospice's teenage den has doubled in size, which has proved a big hit.
Yvonne Caie, deputy head of care, said: "It's great! If needs be we can get a couple of beds in there, and it's glass fronted with a big door so they can get easy access outside.
"The teenagers love it – they've been in and out like yo-yos!"
The Garden Room is another major addition, connected to the main hospice via a new bridge.
"It has been well used already," says Yvonne. "It's very restful and it has such a  nice outlook. Once the garden is landscaped it will be lovely. It's very peaceful.
"The staff think the changes are brilliant. It makes our jobs so much easier, because there's so much more space.
"The parents love it as well, as do the children – all that space."
And Yvonne was full of praise for the kind readers of The Sunday Post.
"A huge, huge thank you," she said. "Actually, thank you doesn't cut it really. Just to see the kids' and staff members' faces . . .
"Everybody is so chuffed to bits with it, so thank you all."
---
READ MORE
CHAS: Building on all your love and generosity
Kiltwalk: Team Aidan steps up to raise money for CHAS and Robin House