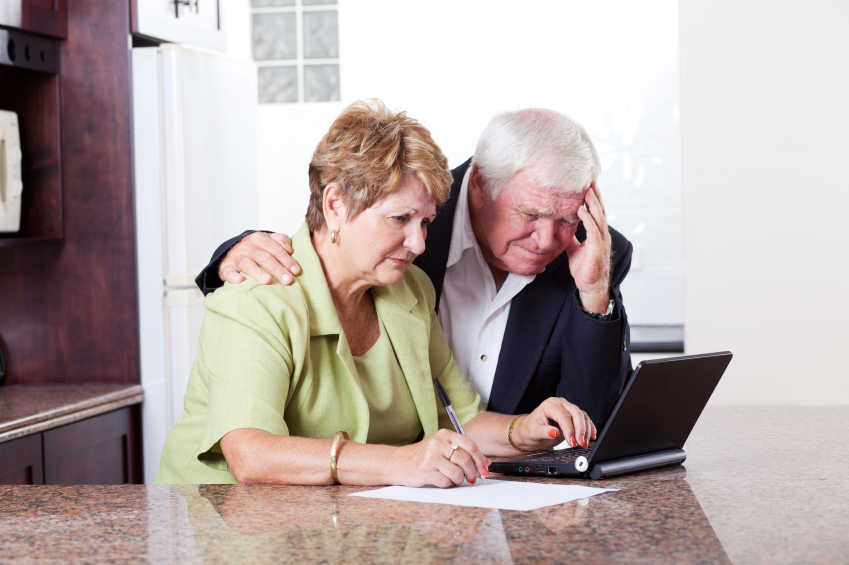 A report from Age UK said that with thousands of branch closures across the UK in recent years and an ageing population, more consideration of the needs of older customers and how these can be met is needed.
The charity argues that if some initiatives by financial firms were rolled out more widely, this could "revolutionise" the way in which they interact with older people.
It said that despite the rise in technology such as online banking, around 4.5 million over-65s remain "digitally excluded" across the UK.
Age UK said that for some, the cost of getting online is "prohibitively high", while others may lack computer or digital skills or access to training. Some may also have concerns about security issues amid frequent reports of scams and financial abuse. In addition, older people may also have particular problems with mobility and other physical issues, as well as problems remembering passwords.
Age UK argues that potential solutions could include enhanced use of the Post Office and more joint bank branches and mobile branches.
One of several examples of successful initiatives by banks highlighted by Age UK is a mobile branch banking service provided by RBS Group, which serves rural and semi-rural communities and provides services including cash transactions and bill payments.
The key ways to create an age-friendly bank should include making sure staff are trained to recognise the specific needs of older people, designing branches that are easily accessible, and introducing better call handling systems with staff speaking more clearly and being sensitive to customer vulnerability, the charity said.
Bank and building societies' new technology should be tested by older users to ensure user-friendliness, it added.
Age UK said many older people like to receive paper statements. It has seen evidence that people particularly did not like what were seen as "sneaky" ways of moving them to electronic banking statements, such as having a hard-to-see tick box if they want to continue receiving paper statements.
Carers should also be able to carry out banking functions for the person cared for without breaching the terms and conditions of accounts, the report argued.
Age UK also called for more help for older people to find the best interest rates for their savings more easily and said they should not be defaulted onto poor interest deals.
It also said "arbitrary" age limits on some financial products, such as mortgages, should also be removed.
Caroline Abrahams, charity director at Age UK, said: "Older people often tell us about the challenges they face when it comes to managing their money.
"The increasing reliance on online methods is difficult for many and bank branch closures can leave older people feeling high and dry, but we have been heartened to hear about some creative and successful approaches that work well for older people and for banks and building societies too.
"The examples highlighted in our report show that by listening to older people and implementing new approaches intelligently the financial services sector can make real progress towards meeting the needs of an ageing society.
"That's why we're urging every financial service provider to put 'age-friendliness' at the heart of their propositions. Not only is this good for older people, it can make great business sense as well."
---
READ MORE
Does your other half know how much money you have?
Ripped off by your own family: Scandal of 'trusted' relatives who prey on the elderly for money