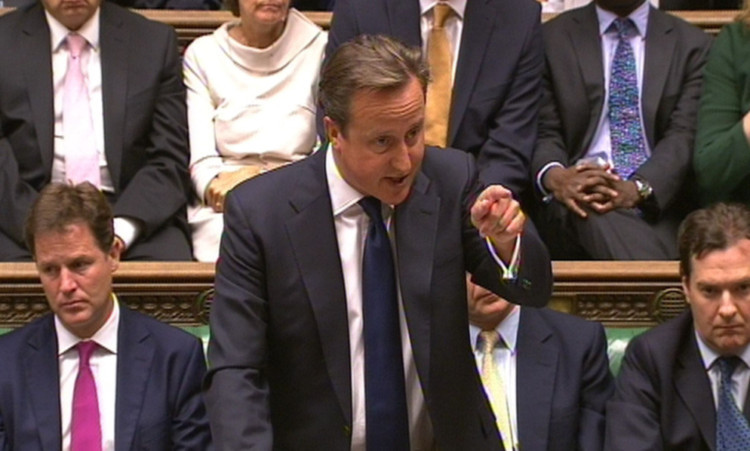 Losing a vote in the House of Commons is a serious business.
If the Lower House of Parliament is taken to represent the will of the people, then a Prime Minister who fails to take that Chamber with him on an important issue could be seen as a leader who no longer enjoys the confidence of the country.
Of course, some votes are more important than others.
David Cameron, for example, survived a defeat a year ago on the European Union budget because it was deemed a lower-order decision, but a motion even a consultative one on waging war in another country is a different matter.
And on that point, late last Thursday night, the Prime Minister was found wanting.
That the decision of MPs to reject possible missile strikes reflected public opinion is not in doubt, but to interpret the defeat as somehow embodying the clear-cut will of the elected House of Commons is rather more questionable.
Those on both wings of the Conservative Party, loyalist and rebel, agree on one thing that the vote last week was badly whipped and taken for granted.
In retrospect the decision to recall Parliament, just days before it was supposed to meet anyway, was a major miscalculation.
"I could easily have voted for the motion," said one of the Tory rebels who marched into the 'no' lobby, "but no one really talked to me about it.
"We could have had this vote next week and he [the PM] would have won it, following a whole weekend of scrutiny, the inspectors' report, etc the mood would have shifted."
This particular rebel believed Downing Street suffered from the absence of Lynton Crosby, the so-called Wizard of Oz, who is currently in his native Australia trying to help the Liberals regain power.
"Whenever you think they're getting better at managing these things," he added, "along comes another gigantic cock-up."
A senior Conservative MP, who voted for the Government's motion, described what happened as a "perfect storm of dysfunctionality poor whipping, poor judgement and the particular atmosphere created by a recall".
"If you look at some of the people who voted 'no' I'm sure they could have been leaned on," he added.
But the central problem was discipline.
"You just have a group of people who are completely out of control," observed the source.
"A group of MPs within the Parliamentary Conservative Party think they can do exactly what they want, and it's very difficult to see how that will be dealt with."
Some have compared these "malcontents" to John Major's Maastricht rebels, who regularly voted against the former PM's government in the early 1990s.
When it came to major divisions in the Commons they almost had to be discounted, which made good whipping even more important.
So what can be done?
"There needs to be a concerted reconnection with the Parliamentary Party," says the senior Tory MP. "And it's quite clear the whips office needs clearing out."
A reshuffle, expected in the next couple of weeks, even before the Syria debacle, offers an opportunity to do this. After all, Chief Whip Sir George Young "the Bicycling Baronet" was only ever supposed to be a temporary appointment.
In foreign policy terms the Government's options, as the Prime Minister acknowledged last Thursday, are limited, although it will support any action taken by the US.
"I don't think it's over," added the senior Tory source. "If there's another chemical attack, or British citizens are harmed in some way, then the dynamic changes considerably."
Unfortunately for Cameron, he has his party conference to address in a month's time, and he's going to have to make quite a speech.
But then, so will the Leader of the Opposition, who is widely acknowledged to have been on poor form during last Thursday's debate.
If the vote had been decided on opening speeches alone, then the PM would have been home and dry.
And unless the Labour leader turns in another barnstorming performance like he did last September, it is difficult to see even this transforming his lacklustre approval ratings.
As another MP put it, the events of last week were a "perfect storm of cock-upness with the overarching ghost of Iraq".
In short, no one emerges well from what happened.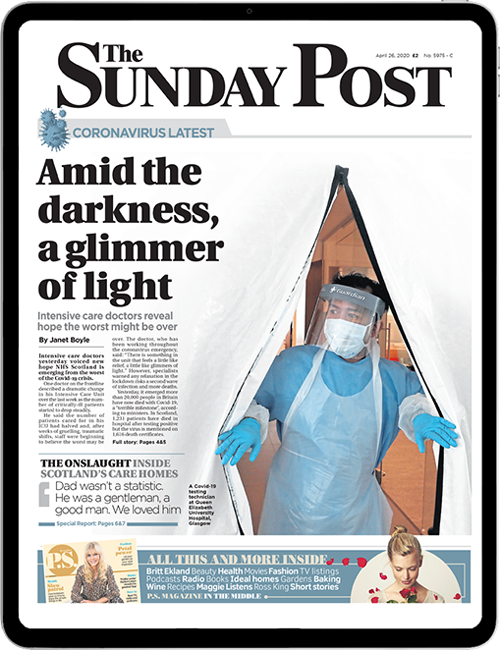 Enjoy the convenience of having The Sunday Post delivered as a digital ePaper straight to your smartphone, tablet or computer.
Subscribe for only £5.49 a month and enjoy all the benefits of the printed paper as a digital replica.
Subscribe