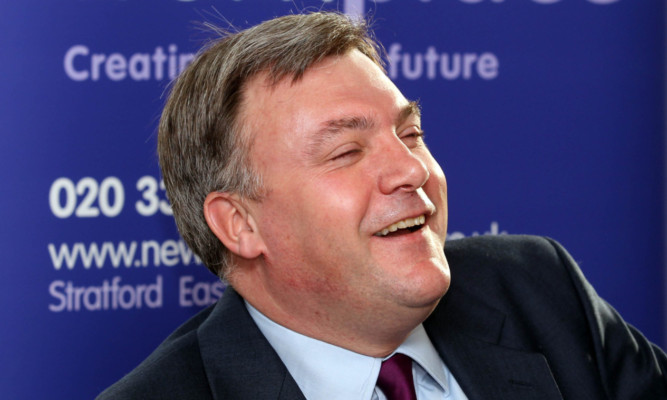 In an effort to maintain order, Deputy Speaker Lindsay Hoyle reminded MPs during Wednesday's Budget statement that panto season doesn't start for another nine months.
The comparison between the Budget debate and the annual theatrical festival of slapstick and buffoonery is a good one. Oh yes it is.
Every year Chancellor George Osborne auditions for the role of the Good Fairy, but every year he's cast as Baron Hardup.
His backbenchers were getting fed-up with his stale performances but this year he played his part slightly differently, with popular and populist measures such as cutting beer tax, freezing fuel duty and helping housebuyers and small businesses.
None of these is a kiss to awake the sleeping economy but, like sweeties thrown to the audience, they're measures that will go down well with the electorate.
It's almost as if Osborne has realised that the economy isn't going to pull round before the polls open in 2015 so, instead of relying on that for victory, he's turned to politics. He's a lot better at politics than he is at economics, though some would claim that isn't saying much.
The Budget debate is unique in that it lines up ministers against each other who wouldn't usually face off across the despatch box.
Ed Miliband was first to respond to Osborne's announcements. Ed Balls had to wait for the next day to have his say when Business Secretary Vince Cable was on the benches opposite. And these ugly sisters put on quite a show.
Balls, under pressure after literally stuttering in his response to the autumn budget statement, was at his best.
Commanding the chamber, instead of dismissing interventions from Tories, at one point he invited them, saying: "I'll take some more if you want, anyone else?"
He tried to get the Government front bench to answer questions about whether the mortgage support scheme would be available to people looking to buy a second house he dubbed it "a spare home subsidy", playing on the Government's insistence that what Labour call the "bedroom tax" is a "spare room subsidy".
The ministers were as vocal as the back end of a pantomime horse in response.
However, when Balls tried to compare the current Chancellor to notable failures of the past like Philip Snowden and Norman Lamont Cinderella, played by pin-up Portsmouth MP Penny Mordaunt, pointed out that the shoe didn't fit. Despite being a Tory she's related to Snowden, the first Labour Chancellor, and she wasn't having Balls cast him as a wicked uncle.
Cable's performance was good, too, but he'd come to the wrong auditions. He played Scrooge and described the Labour front bench as "getting a little bit silly".
By Friday the scenery had changed again and it was Goldilocks Cathy Jamieson, Labour's shadow Treasury minister, looking across at ministers Iain Duncan Smith, David Gauke and Alan Duncan three bears only too happy to accuse her party of gorging on porridge while in power before breaking the furniture that was holding up the economy.
On the backbenches Jeremy Corbyn, the left winger's left winger, closed his eyes and took on the role of Sleeping Beauty.
There are still days of the Budget debate to come but it has been a particularly rowdy performance this year partly because it was such a political Budget, partly because both the Chancellor and his shadow know it could be their last.
The political giants around Westminster, just like the one in Jack and the Beanstalk, smell blood.
Neither Osborne nor Balls are well-loved by their party or the public and, with both Tories and Labour thinking about autumn reshuffles, it seems likely at least one of them could be looking for a new role when the curtain comes up on panto season.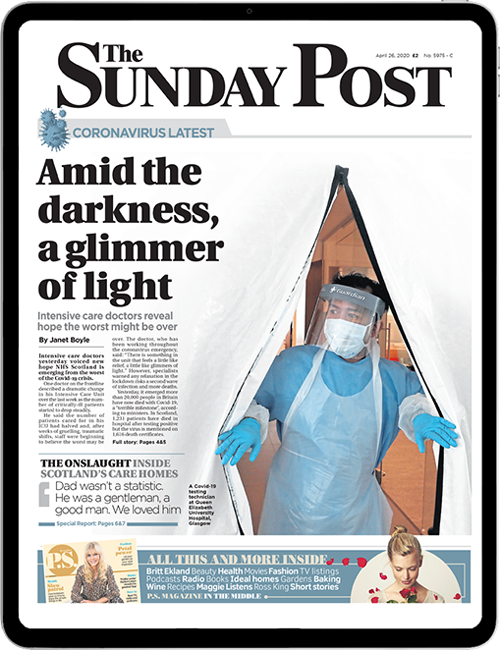 Enjoy the convenience of having The Sunday Post delivered as a digital ePaper straight to your smartphone, tablet or computer.
Subscribe for only £5.49 a month and enjoy all the benefits of the printed paper as a digital replica.
Subscribe