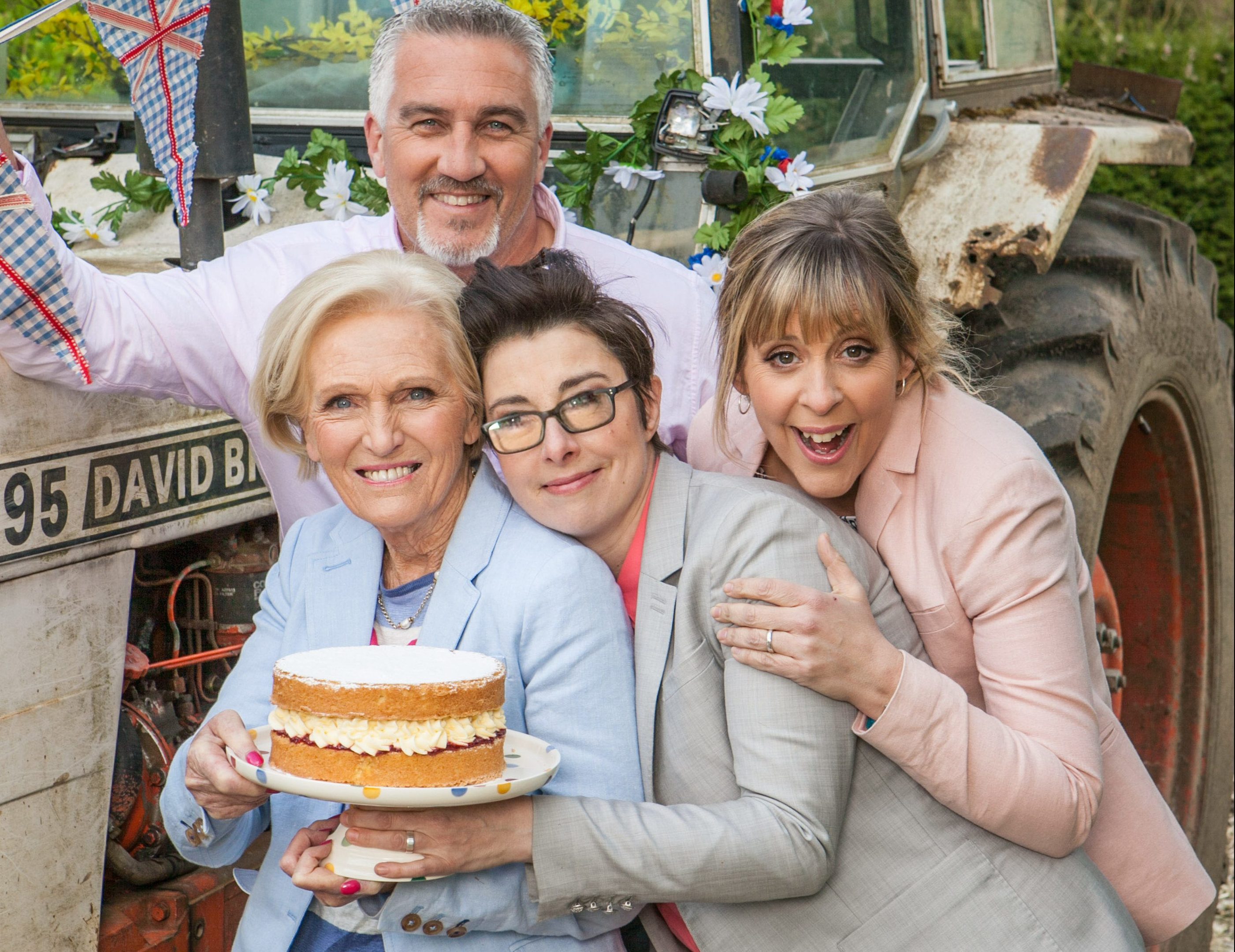 MONEY talks. And in the cash-rich world of telly it positively roars like a home cinema sound system on steroids.
The sweet delight that was our midweek guilt-free pleasure was, it seems, just too tempting.
Makers Love Productions, frustrated that Auntie Beeb's purse was being kept too tightly clasped, plumped for the commercial cash cow.
But the prospect of milking it might soon curdle.
Here, Bill Gibb takes a look at some of the nation's favourite shows and best-loved stars that found the grass can be anything but greener on the other side.
MORECAMBE & WISE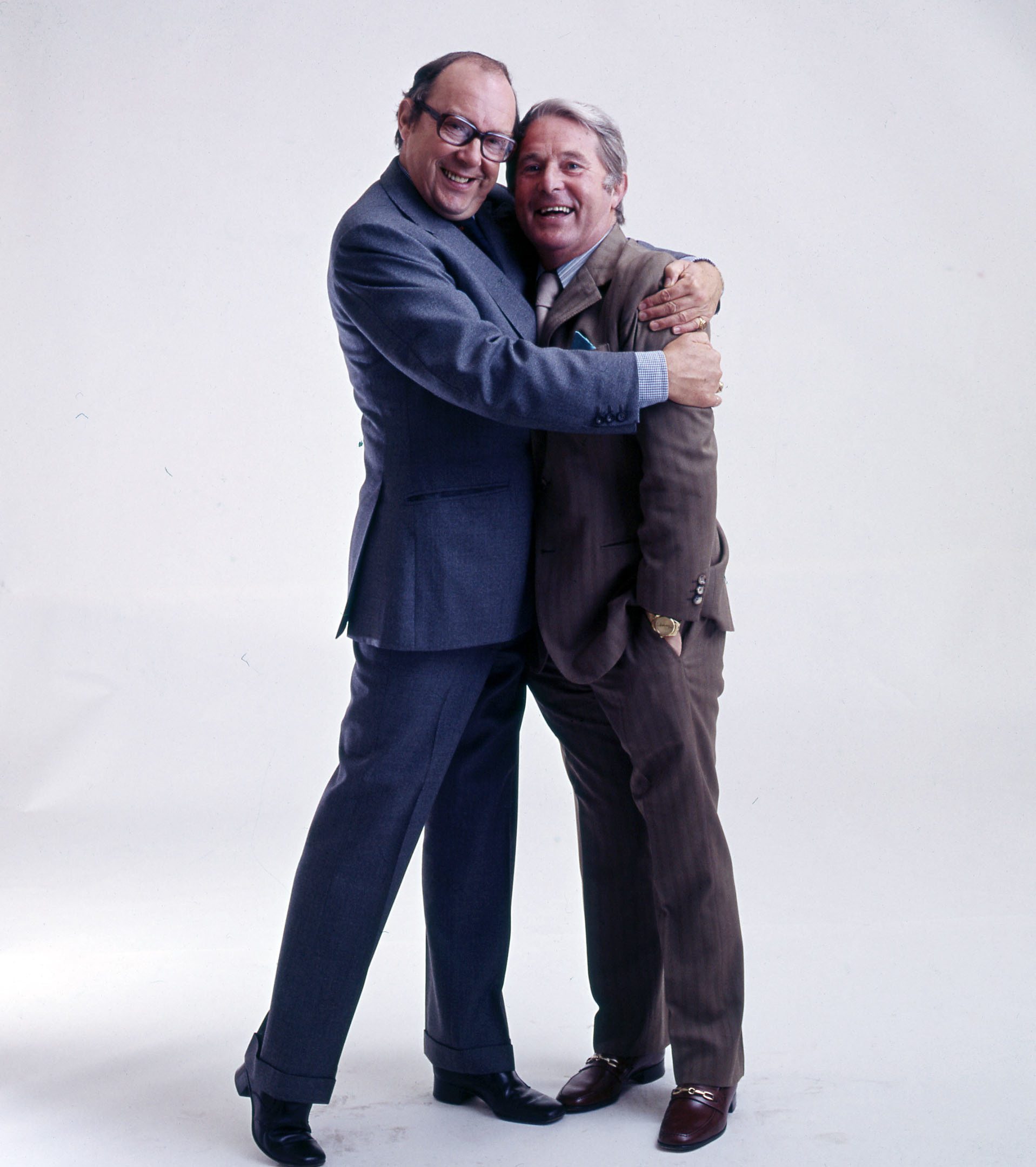 Eric and Ernie, like Bake Off, were a national treasure.
In the same way as Paul, Mary, Mel and Sue give us a warm glow, the country simply felt better when the comedy duo bounded on to our screens.
They had initially come from ITV but they were the quintessential BBC stars.
Christmas wasn't the same for anyone, the Royal Family included, without the tall one with the glasses and the little one with the short, fat, hairy legs.
The Queen even moved her festive dinner to make sure she could watch, and in 1977, 27 million of us tuned in.
But ITV made the duo an offer they couldn't refuse – buckets of cash and the promise of a movie – and they channel-hopped in 1978.
Minutes from a BBC meeting revealed Thames TV had agreed to pay "very large sums" for Morecambe & Wise to make just two shows a year.
The GGBO-like furore over the "damaging loss" was such that the BBC Governors, worried they'd continue to lose out in bidding wars, actually planned to lobby the Government.
Pleas for a levy on ITV profits were considered, along with discussions about ensuring the public knew it was the "lure of money" that led to the defection.
In the meantime the BBC repeated the recent 13-part series, including the smash hit Christmas show, to sabotage their commercial rivals.
But the move to ITV, while boosting Eric & Ernie's banks accounts, soon soured.
Like Bake Off, already set to move without two of its key players, the funnymen had to go minus the man who wrote their scripts, Eddie Braben, who stayed with the BBC.
Adverts, the absence of those killer gags and the move away from their natural home proved disastrous and the audience figures never came close.
ADRIAN CHILES & CHRISTINE BLEAKLEY
Finding a partnership with chemistry is the Holy Grail for TV execs.
It's gold dust when it happens, and Adrian Chiles and Christine Bleakley were sprinkled with it on The One Show sofa.
His blokeishness and her girl-next-door charm won over millions – and millions were on offer when ITV came calling.
ITV considered them the perfect pairing for their new Daybreak breakfast show.
But what a difference a new sofa and a new time made. Early evening warmth became early morning frost as far as viewers were concerned.
Little over a year after their move, the shine had come off to such an extent that they were axed.
Chiles admitted the hype had been "calamitous".
Bleakley, once the nation's darling, saw her One Show replacement Alex Jones take her glory, and was found other projects by ITV.
Chiles remained the face of ITV's football coverage before losing that role, too.
DES LYNAM
For 30 years Des Lynam was the face of BBC Sport.
He was the guy blokes wanted to have a pint with and a chat about all things footie.
And women were won over by his twinkly-eyed charm.
Suddenly, in 1999, just days before was due to present the first Match Of The Day of a new season, he was unveiled as the new face of ITV's football coverage on a four-year deal paying him more than £25,000 per week.
He said it was an offer "too tempting to turn down" and that the move would give him a fresh challenge.
But it was one more move too far for viewers.
Lynam left at the end of the contract with the admission: "I went from being a great broadcaster to a somewhat inadequate one overnight."
THE VOICE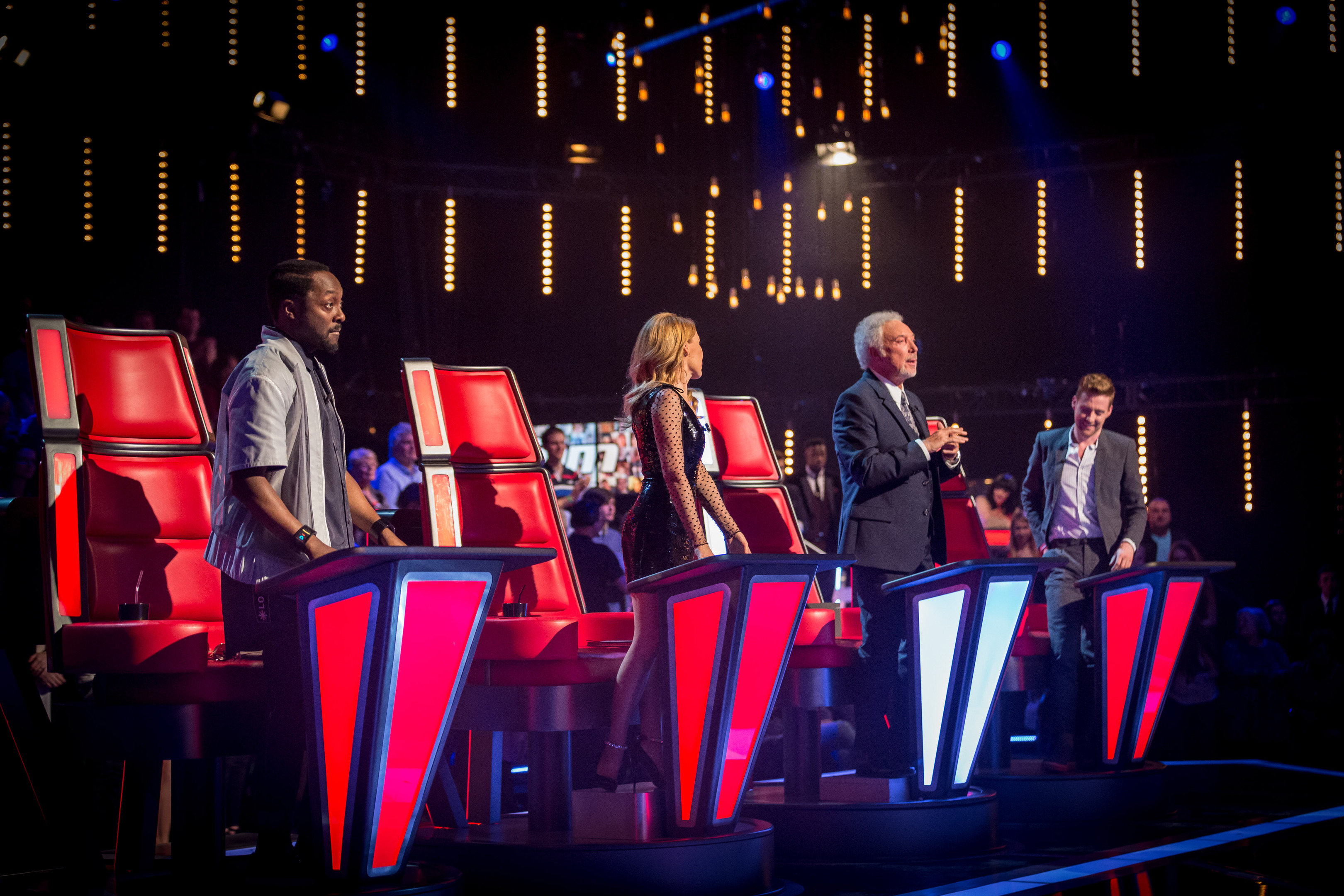 In need of a sure-fire Saturday night hit for the long Strictly-free months, and keen for their own X Factor-style show, the BBC bought The Voice in 2011.
They were getting an established global brand, from the creator of Big Brother, but with ITV also keen, they had to splash out £22m for three years.
They managed to keep it for a further two years but ITV's buying power finally won out and, from January, it'll move channels.
The BBC are hitting back with Gary Barlow heading a talent show judging panel on Let It Shine.
TOP GEAR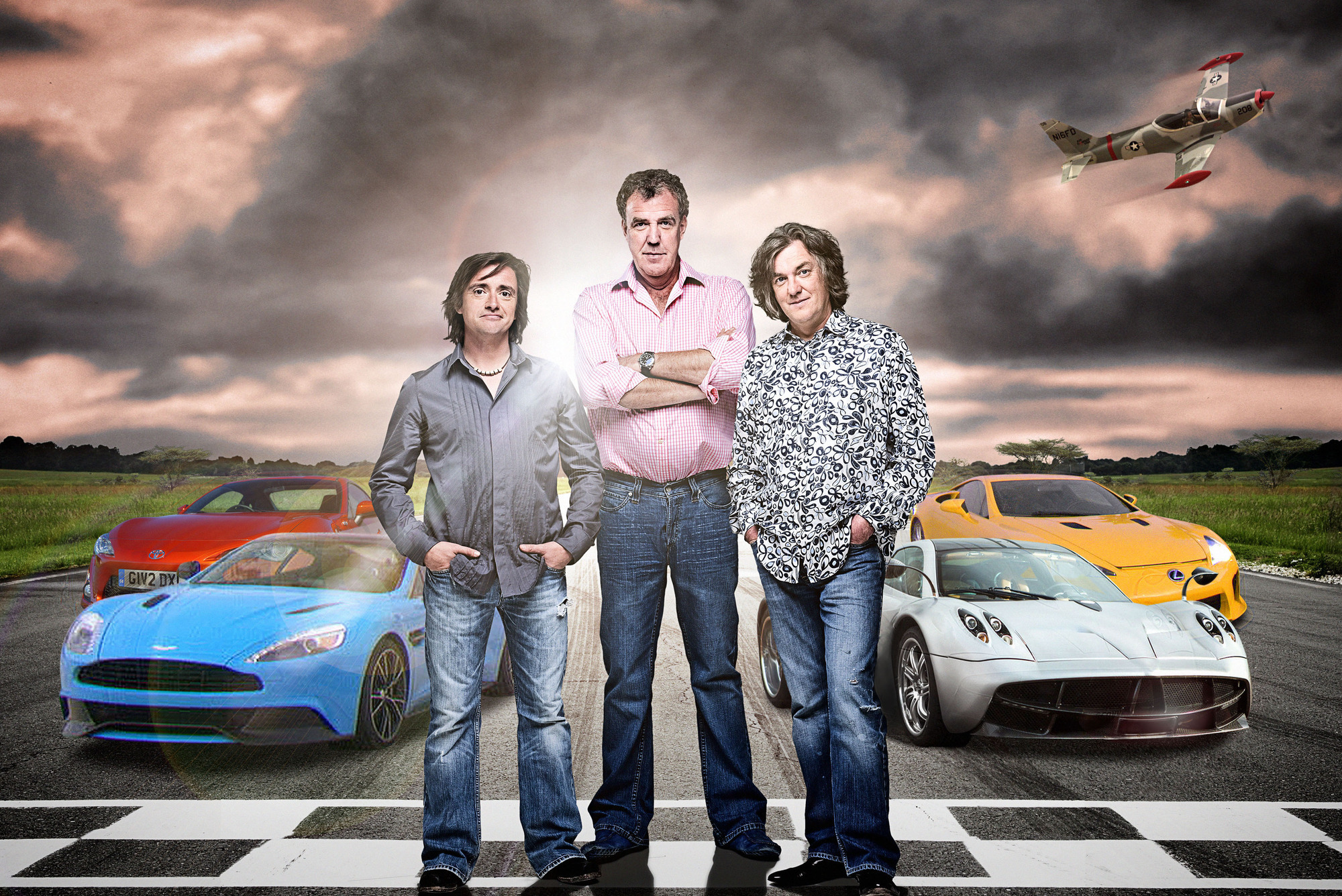 The perfect example of how to win a battle but lose the war.
Jeremy Clarkson's punchy departure from the motoring show, along with Richard Hammond and James May, resulted in them being lured to Amazon's telly production arm, Prime.
The trio could laugh all the way to the bank, especially Clarkson with a deal reportedly worth £10m annually.
But when their new motoring show The Grand Tour starts in November it'll be niche viewing in the UK, with a fraction of the BBC audience.
And it was a lose-lose scenario for the BBC, with their revamped Top Gear being the TV flop of the year and a broadcasting calamity for one-series blunder Chris Evans.
NEIGHBOURS
Everybody needs good neighbours and within a few years of the goings-on in Ramsay Street being shown on BBC 1, audiences topped 20 million.
Although those numbers fell away, it was still a favourite part of the day for millions until 2008.
But then makers Freemantle hit the Beeb with a £300m bill, three times the previous cost, and it was snapped up by Channel 5. Fewer than a million now watch regularly.
BIG BROTHER
A broadcasting phenomenon when it began on Channel 4 in 2000.
More than five million people were routinely hooked with the finals even bigger draws.
Although the numbers had dropped by the time Channel 5 swooped, the channel-hop proved a ratings disaster. with half the audience deserting it.
---
Beeb may have an oven-ready replacement
COULD the BBC be trying to devise a new recipe for Bake Off success?
Although makers Love Productions own the series' format, it's thought a new show with Paul, Mary, Mel and Sue could be cooked up.
"As we speak, the BBC are probably negotiating a new type of show with them," said Professor John Cook, TV expert at Glasgow Caledonian University.
"So, essentially, all that Channel 4 has bought is the brand and format, rather than any of the people that made it such a success.
"There's no copyright on cooking shows.
"I'm quite sure a suitable format could be found for Berry and Hollywood that Love Productions wouldn't be able to sue over."
---
Bake Off in Numbers
7 series have been shown on the BBC.
4 were on BBC Two, the others on BBC One.
2m curious viewers tuned in to the very first episode in 2010.
15.1m viewed last year's final won by Nadiya Hussain, making it the most-watched show of 2015.
13.9m is Channel 4's highest audience so far, for A Woman Of Substance in 1985.
4 Baftas and two National Television Awards are among GBBO's trophies.
200 territories around the world have bought the UK version.
20 make their own version, from Australia to Ukraine.
3 series have been made of spin-off Junior Bake Off.
7 pages is the length of the application form would-be bakers have to fill out, followed by a 45-minute phone interview.
1 production member is kept on standby at a local supermarket in case any ingredients are required.
124 was the magic number of ingredients required by series four winner Frances Quinn for her final showstopper.
32 was the highest number of eggs a baker used in a single recipe.
1 Victoria sponge is baked in advance in each oven every day to test they are working properly.
4 years were spent pitching the idea, inspired by village fete baking competitions, before it was picked up by telly bosses.
180kg of flour were used by this year's bakers, along with 150kg of sugar, 85kg of butter and 65kg of chocolate.
1800 eggs went into the bakes this year.
160 hours of washing up are done by hand as dishwashers are too noisy.
112,000 calories was the estimated tally of all the bakes in series four.
1779 hours would be required to walk off the sugar-laden calorie tally.
5m is the audience industry experts reckon Channel 4 need to attract to cover their expenditure.
£200k was the current cost per episode.
2017 will see a celebrity version of the show for Stand Up To Cancer.
2018 is when fans will see the next regular series.
£1m was said to be the figure for the book deal signed by Nadiya Hussain.
3 fiction novels, as well as her cookbook, will be written by Nadiya who is the show's biggest ever star.
2 Scots have reached the latter stages of the show. James Morton was a finalist in 2012 and Flora Shedden was pipped just before last year's final.
83 bakers have set foot inside the Bake Off tent.
7000 people applied for the third series as its fame spread, now many times that try to get on.
1 bake infamously ended up being thrown away in "bingate" after Iain Watters found his Baked Alaska had melted after a freezer mix-up.
811 viewers complained to the BBC about the supposed sabotage of the Baked Alaska.
1 bake wasn't finished due to injury when eventual winner John Whaite sliced his finger open on a food processor.
1 supermarket, Morrisons, appointed a "bake officer" this year to ensure customers could find ingredients in-store after the show. It's a big boost for all retailers, with glace cherry sales going up 160% last year and crystallised ginger by 300%.
---
READ MORE
Mel & Sue won't be presenting The Great British Bake Off on Channel 4
Will Great British Bake Off judges Mary Berry and Paul Hollywood make switch to Channel 4?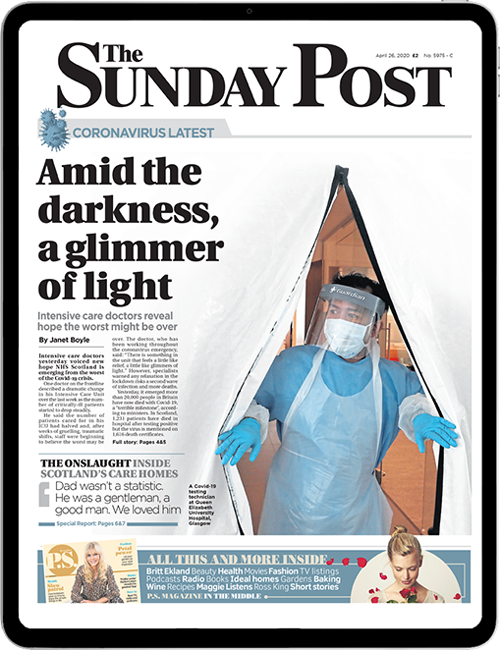 Enjoy the convenience of having The Sunday Post delivered as a digital ePaper straight to your smartphone, tablet or computer.
Subscribe for only £5.49 a month and enjoy all the benefits of the printed paper as a digital replica.
Subscribe