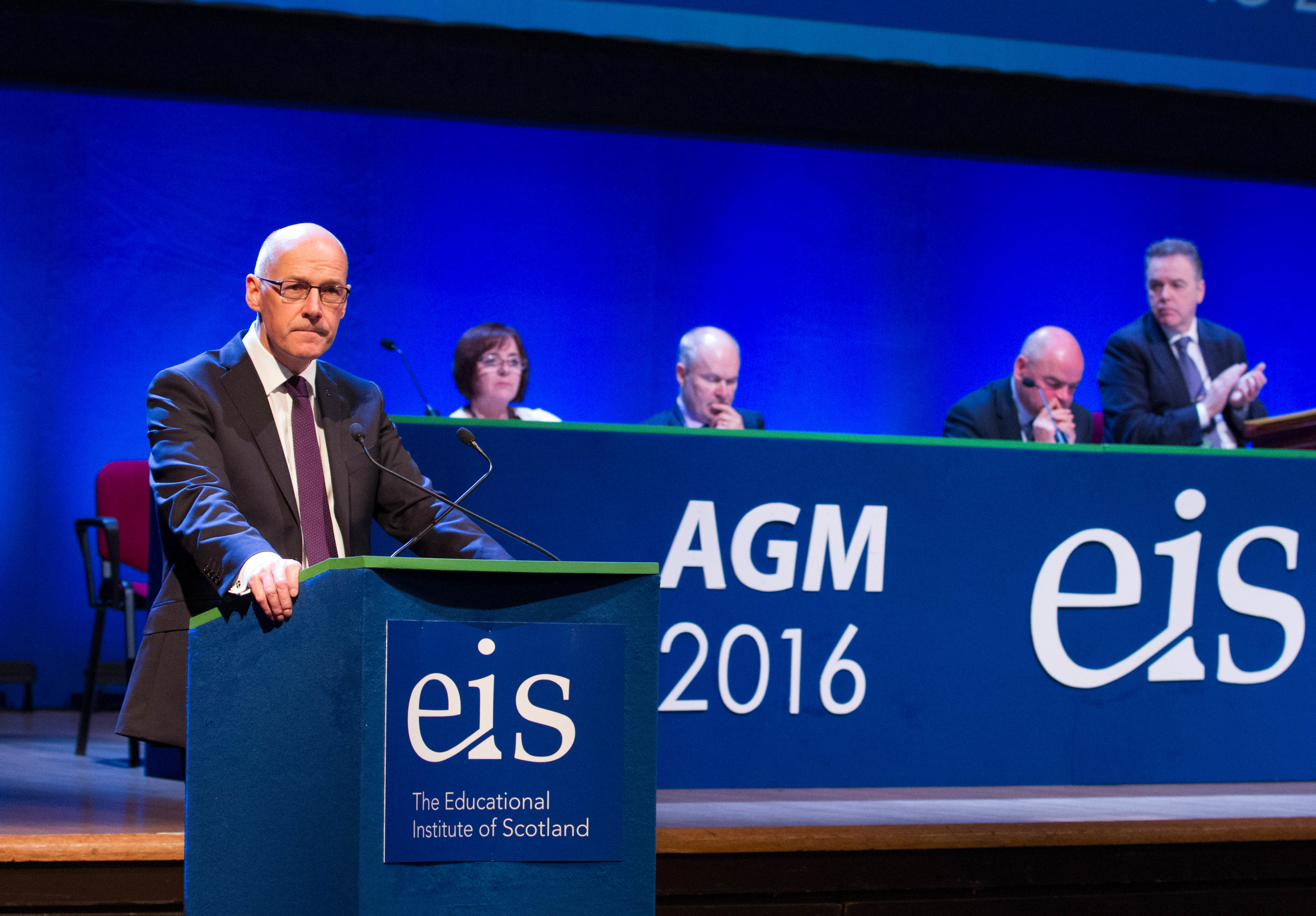 A SMALL minority of teachers are on the verge of bringing turmoil to secondary schools in Scotland, The Sunday Post can reveal.
Members of the country's biggest teaching union, the EIS, are set to vote in favour of crippling industrial action this autumn in protest over their workloads.
But, so far, fewer than half have bothered to cast their ballot.
It means parents and children could face massive disruption after the summer even though only a small proportion of teachers have actually voted in favour of it.
Opposition politicians last night lined up to criticise both teachers, who get 13 weeks paid holiday a year and are contracted to work no more than 35 hours a week during term time, and the SNP's handling of the situation.
Tory shadow secretary for education Liz Smith said: "Parents quite rightly feel angry that industrial action has the greatest effect on pupils in our classrooms and if that industrial action is dictated by a very small ballot then that anger just intensifies.
"Notwithstanding the serious challenges which are facing teachers in terms of excessive workloads, industrial action is not the appropriate way forward.
"Indeed it is this kind of situation which prompted demands for the reform of trade union legislation."
As anger grew over the potential for disruption yesterday, Education Secretary John Swinney launched a charm offensive to appease teachers at the EIS annual conference in Dundee.
To boos, jeers and cries of "rubbish", he announced that the new national tests being introduced for P1, P4, P7 and S3 pupils next year would not add to the workload of teachers.
He said: "Standardised assessments are not about adding to the burden, or about creating league tables or have having a finger pointing culture.
"They're about equipping us with the data to enable us to ensure young people are given the best chance in life."
Mr Swinney, who has been holding secret one-to-one meetings with teachers around the country to hear first-hand the scale of the problems facing Scotland's schools, also announced the assessments are to be marked automatically by computers.
A tender for the contract to deliver the online system will be issued this week.
Mr Swinney said: "No additional workload – no high-stakes, externally marked tests.
"It's not internal or external. It's automatic. That is the modern approach to sensible, proportionate, teacher-led assessment that we need and that is exactly what we will work with you to deliver."
The EIS last month launched a statutory industrial action ballot "in relation to the excessive assessment demands placed on teachers and pupils" as a result of new National 4 and 5 qualifications introduced into schools.
Union chiefs said an expert group set up to look at ways of reducing workload in the wake of Curriculum for Excellence changes had not gone far enough.
While the proposed industrial action by the EIS would stop short of a mass walkout, it would see teachers "working to contract" by boycotting additional tasks in relation to SQA assessments and verification.
However, the proposal to launch industrial action has been met with apathy by the majority of teachers.
On Wednesday, Larry Flanagan, General Secretary of the EIS, issued a desperate plea for its members to vote "yes" for action in the ballot.
The email stated that "the majority of members have yet to cast their vote" ahead of the poll closing on Thursday.
Another similar email was sent to EIS members on Friday afternoon.
The EIS "work-to-contract" ballot has no minimum threshold of votes to be legally binding, meaning the union could see through its threat on a tiny turnout of the 16,000 members being balloted.
The old standard grade exam was replaced by National 4 and 5 qualifications in 2014. Tests, now known as unit assessments, have resulted in a massively increased workload, teachers claim, and pupils have also complained about the increase in demand.
Labour's education spokesman Iain Gray said: "All across Scotland teachers are facing even greater pressure on their workloads because SNP Government cuts mean they have fewer colleagues and fewer resources to do the job properly.
"This has real-life consequences for our teachers and pupils – more than 4,000 fewer teachers, bigger class sizes and a growing gap between the richest and poorest pupils."
In total, there are more than 23,000 secondary school teachers in Scotland.
An independent report published in 2011 found they earned more and worked less than most other professionals.
It described their hourly pay as "relatively high" and said they enjoyed longer holidays than other workers and fared better than international counterparts.
An EIS spokesman said: "The UK Government's highly restrictive anti-trade union laws require all voting in statutory ballots to be by post, which often makes it a slow process.
"Turnout in postal ballots is often slow initially, then picks up.
"Clearly, the EIS is trying to secure a strong turnout in the ballot, and we will continue to urge all eligible members to use their vote.
"The final result, including turnout, will be announced following the closure of the ballot on June 16. Any member who has not yet returned their postal ballot should do so now."
Last week the Scottish Secondary Teachers' Association (SSTA) revealed an indicative, non-binding ballot of its members found 91% of respondents were prepared to take industrial action short of strike action while 64% were prepared to strike if necessary.
---
READ MORE
Education: We want to hear from you
Nicola Sturgeon aims to deliver 'excellence for all' with Scotland's education system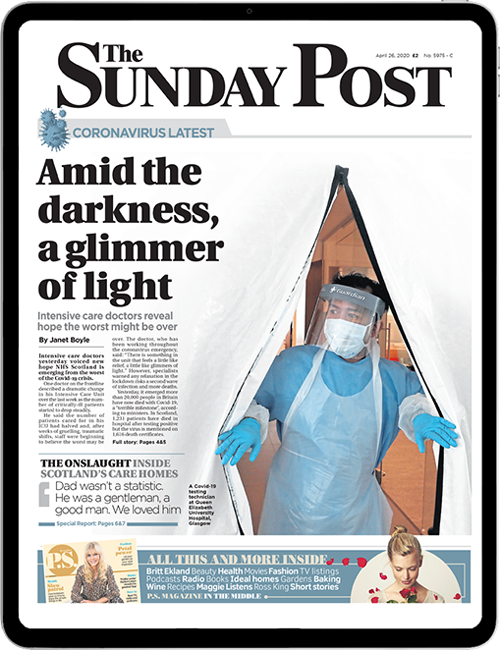 Enjoy the convenience of having The Sunday Post delivered as a digital ePaper straight to your smartphone, tablet or computer.
Subscribe for only £5.49 a month and enjoy all the benefits of the printed paper as a digital replica.
Subscribe