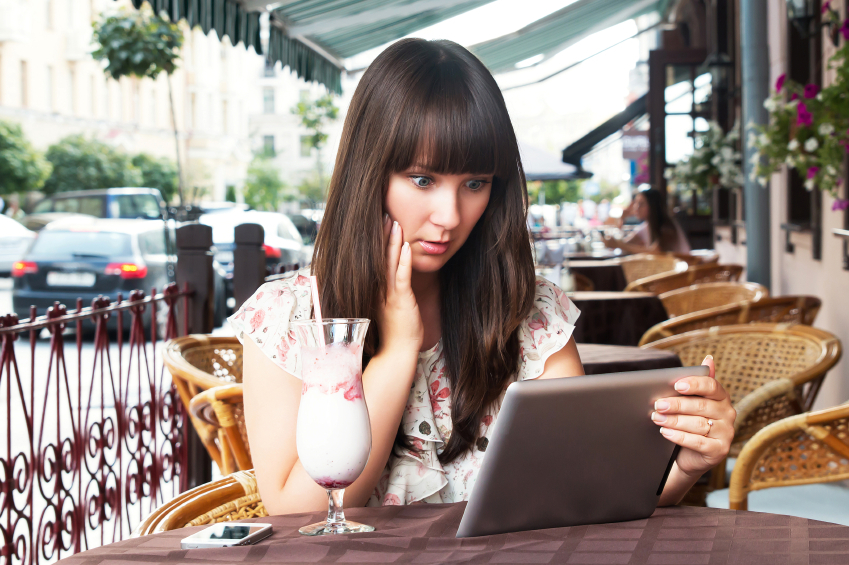 New research suggests millions of people are falling victim to online scammers because they ignore basic precautions.
The study, by Privilege Insurance, reveals that internet fraud and scams have increase by 53% in the last years, and are up 18% in the last year alone.
In the last twelve months, one in three (28 %) of web users have seen inappropriate pop-ups, one in five (19%) have accidentally downloaded a virus on their computer by clicking on an attachment and one in ten (12%) have had their emails hacked.
Taking three years of data into account, the average number of people getting scammed each year in Britain is 5.6 million.
Visiting a fraudulent website or a website that's a copy of a real one is also prevalent amongst internet users.
Despite this, nearly two thirds – the equivalent to 29.3 million UK adults – say they always use the same password, leaving themselves open to being hacked. Worryingly, 16 per cent of laptop and computer owners said they don't even have the most up to date antivirus software on their device.
The results also reveal that only half (48%) of parents know how to configure parental controls on their devices. This is despite two thirds (64%) saying they are fearful of what their children might accidentally stumble across online.
Simon Dukes, Chief Executive of Cifas, the UK's Fraud Prevention Service, said: "Over 300 people fall victim to identity fraud in the UK every day, with 85% of identity fraud perpetrated online.  "Without doubt, the speed in which the internet has penetrated almost every layer of our lives has meant fraudsters are finding it easier than ever to get the personal details they need.
"Falling victim can be traumatic, it can take months before the fraudster's actions are discovered, and in some cases just as long to sort out the mess left behind. The money lost to fraudsters also leads to increased cost of services, interest rates and premiums for genuine customers. "The good news is that there are simple steps we can all take to keep our personal information safe."
---
READ MORE
ScottishPower warranty scheme labelled a 'fraud on the public'
Pension scams study finds almost 90% of people would miss warning signs