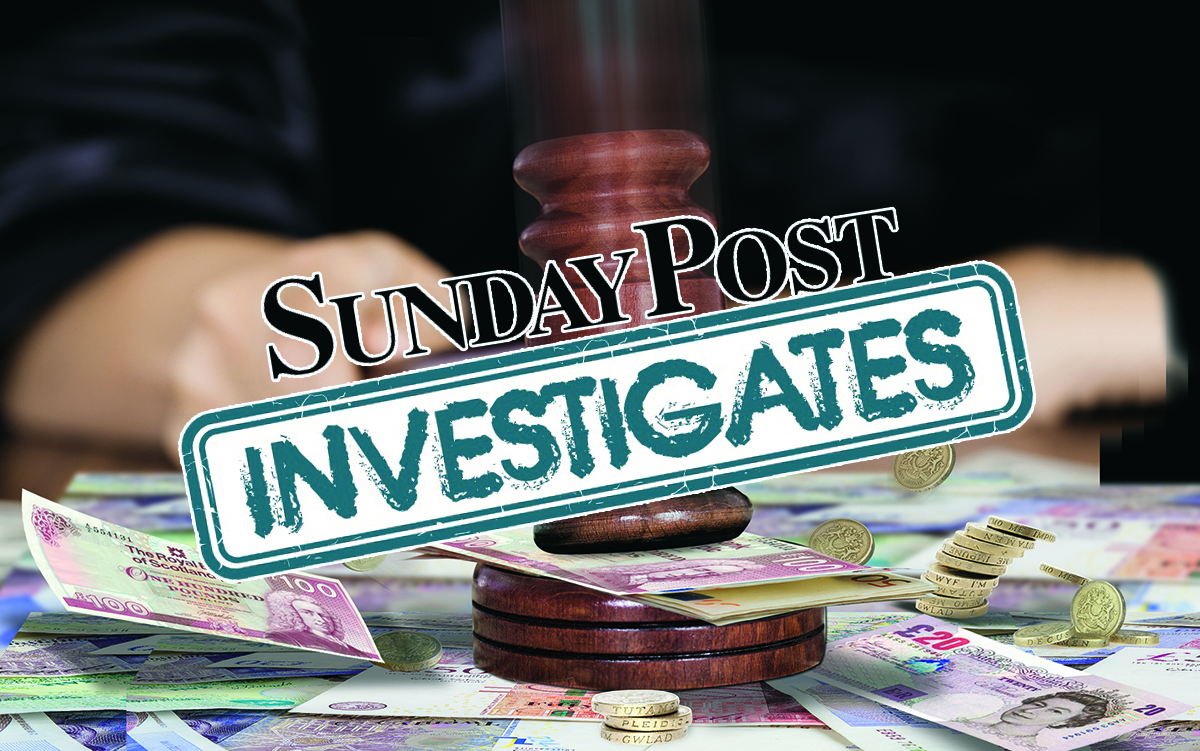 THOUSANDS of witnesses are being called to trials in Scotland's courts each year which have no chance of going ahead – wasting £10 million of public money.
An investigation by The Sunday Post today lays bare how witnesses who bravely offer to give evidence against criminals have their time utterly wasted by delays and postponements to cases.
And we can reveal entire shifts of frontline police officers can be cited to appear at cases they know stand virtually no chance of proceeding – in a waste of police time too.
Legal insiders claim court bosses are calling trials to ensure they "hit targets" even though they know they will be adjourned because there's not enough time for them to be heard.
Our probe – the first in a new series of Sunday Post investigations – reveals how:
There's been a 65% increase in the number of cases adjourned due to "lack of court time" over the last five years.
Witnesses claim they are being left to hang around for days at a time with limited access to food or water.
Independent estimates reveal almost half of summary cases did not proceed as planned in Scotland's sheriff courts last year.
The Scottish Courts and Tribunals Service (SCTS) last night dismissed claims that trials are scheduled to hit targets and said there was "clear evidence that our court programming and scheduling of trials is effective".
But one sheriff, speaking to the Post on guarantee of anonymity, said: "It is a joke.
"Every day I know there is not a hope in hell that all of these trials will be going ahead, as do the court staff and lawyers, but the ridiculous charade has to be acted out for the sake of meeting target dates."
Figures obtained by the Post show the number of High Court, Sheriff Court and Justice of the Peace Court trials adjourned due to a lack of court time has jumped from 2,608 in 2011/12 to 4,302 in 2015/16 – a 65% hike.
This compares to a 27.7% increase in the number of trials over the same period.
Legal insiders say that even with a conservative estimate of three witnesses per trial this is nearly 13,000 witnesses turning up to court unnecessarily.
A report from Audit Scotland published last year revealed how the sheriff court system was coming under increasing pressure with more cases going to trial and taking longer to conclude.
Between 2010/11 and 2014/15, the average length of time that a case took to complete increased from 19 weeks to 22 weeks.
Over the same period 10 sheriff courts have been closed and the overall budget of the Crown Office and Procurator Fiscal Service (COPFS) has been reduced by the Scottish Government.
Court bosses have legal limits on how long it takes for a case to be heard but the SCTS also has its own 26-week performance target or cases to be dealt with.
Last year 35% of cases breached this limit and Audit Scotland estimated "almost half of summary cases did not proceed as planned in sheriff courts in 2014/15".
The watchdog added: "We estimate the cost of cases repeating stages unnecessarily, could have been as much as £10 million in 2014/15."
---
SUNDAY POST INVESTIGATES: READ MORE
Justice on Trial: Exposing the charade at the heart of Scotland's legal system
The Sunday Post's proud history of righting wrongs
---
Meanwhile, the watchdog released the findings of focus groups it had held on the issue with witnesses. Some complained they had been left waiting for days to give evidence, while two thirds had experience of waiting at least two hours, and around a third at least four hours.
Some said their witness waiting room had limited or no access to water or other refreshments, and no access to food.
A lack of ventilation or windows was also raised. And in addition, some also said the stress and nerves they felt over giving evidence was exacerbated by the time they had to wait and the conditions they had to wait in.
The SCTS points out that the majority of adjournments are at a sheriff's own initiative.
But sheriffs have told The Sunday Post the reality of this is they often have little choice but to adjourn cases as it is already obvious trials are not going to happen because, for example, the one already running is going to take the rest of the day.
In addition, the unwritten protocol is for prosecutors or defence solicitors to invite a sheriff to use his or her own initiative to adjourn a trial as neither side want to be seen as asking for an adjournment.
A SCTS spokesman said: "In recent years the reporting and detection of crimes, particularly domestic abuse and sexual offences, has increased, reflecting proactive policing and prosecution and greater victim confidence to report crimes.
"These cases have not only increased in volume but are more complex cases often requiring more court time, with cases proceeding to trial increasing by almost 30%."
The number of cases adjourned due to a lack of court time represented 5% of all trials called last year.
The SCTS spokesman said this ratio of adjournments to trials has only varied by around 1% over the last five years.
The spokesman said: "Court programming is very complex by its nature and we need to constantly predict and readjust based on the numbers of cases that are likely to proceed to evidence based trials.
"Any suggestion that trials are scheduled to 'hit targets' is complete nonsense.
"Had this been the case the percentage of cases adjourned would have increased significantly.
"The fact that it has remained within a 1% variance is clear evidence that our court programming and scheduling of trials is effective."
---
Case Study: The anguish of a family made to wait for justice for their dead daughter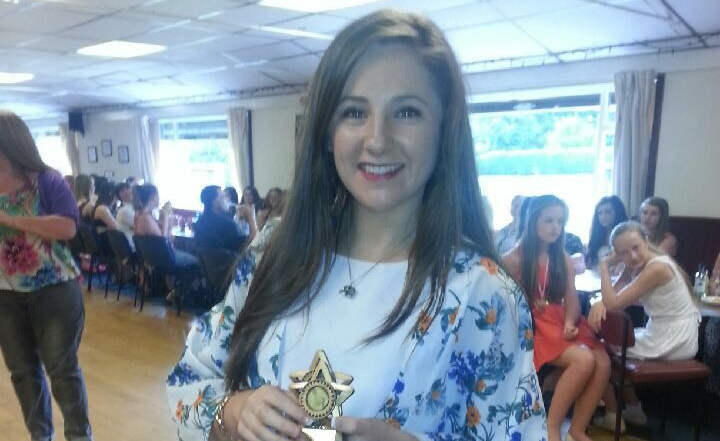 HEARTBROKEN Shanneal Herron had an appalling experience with the courts – waiting two years to get justice for her dead daughter Eilish.
Aspiring nursing student Eilish, who was aged just 17, was run down in a horrific accident on a petrol station forecourt in 2014.
She suffered a head injury and died at the scene after the driver reversed over her and dragged her 20 yards.
Painfully for Eilish's family, they prepared for the driver's trial – only for it to be postponed at the last minute for two more months.
And that means they had to wait just under two years to see him brought to book.
Shanneal told The Sunday Post "I felt that because Eilish was dead and buried that there was no priority or need to seek justice,"
"It is as though the victim's family are the last to be considered.
"When the trial was postponed for two months it just made everything even worse.
"At the court we had to sit near the man who killed Eilish. How can that be right?
"It was so upsetting to find there was nothing by way of a room for victims or their families.
"We could see the accused laughing with his solicitor and it hurt us deeply.
"I don't know what they were laughing about but I felt it was not something we should have had been exposed to.
"It was only after one of my family asked for somewhere for us to wait till the case was called, that we managed to get away from it.
"This is no way to treat victims or their families.
"Surely our courts can be more civilised?
"It just seems victims are not as important as the guilty. We do not get nearly as much consideration."
Ambulance service IT trainer Shanneal, 48, from Paisley, added: "Our lovely daughter would have been 20 last week. But we have to go on without her and it is incredibly painful.
"This was our first and only experience of the courts and the truth is that going to court made an already awful situation even more unbearable."
The, 83-year-old driver was convicted of causing Eilish's death by careless driving in August this year and fined £5000.
The Sheriff Court in Paisley heard how paramedics had to jack the car up to free Eilish.
The accident happened at an Asda petrol station in Linwood, Paisley.
The talented young teen had been awarded Renfrewshire's Young Sportsperson of the Year in 2013.
And she was just weeks from starting her nursing degree when her life was cut brutally short.
---

OUR new investigations team is headed by politics and investigations editor Andrew Picken and reporter Rachel Wearmouth.
If you know a scandal we should investigate, get in contact now. Here's how to do it:
Email: investigations@sundaypost.com Telephone: 0131 557 3898
Post: Investigations team, Room PM.04, Scottish Parliament, Edinburgh, EH99 1SP
Website: www.sundaypost.com/investigations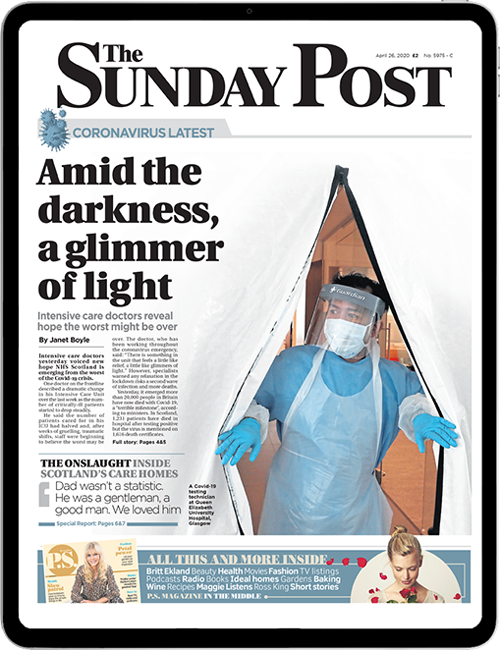 Enjoy the convenience of having The Sunday Post delivered as a digital ePaper straight to your smartphone, tablet or computer.
Subscribe for only £5.49 a month and enjoy all the benefits of the printed paper as a digital replica.
Subscribe