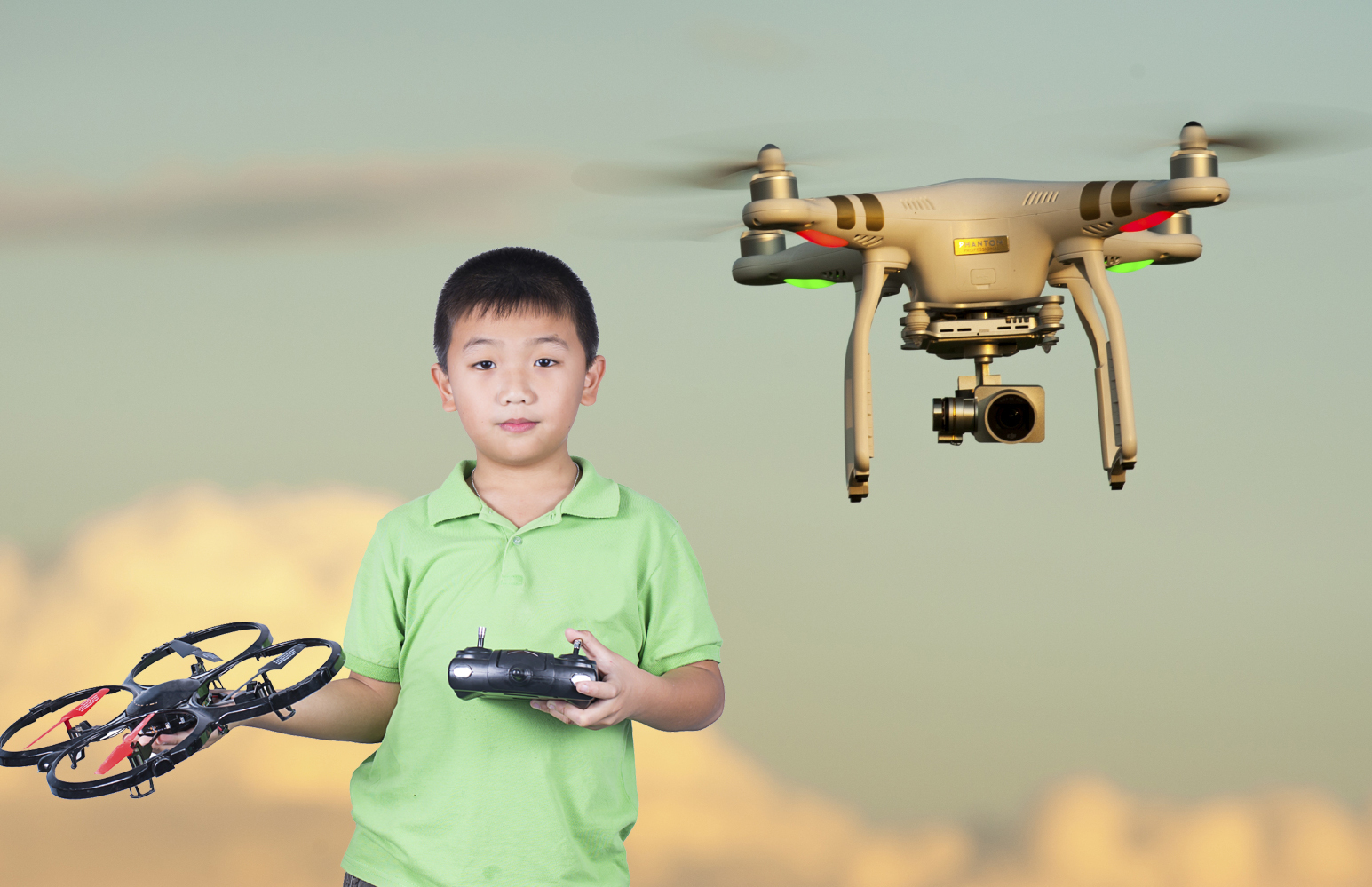 The Sunday Post has learned prosecutors and police are set to clamp down on the illegal use of the remote-controlled aircraft.
With thousands sold over the festive period, the blitz raises the spectre that youngsters, or their parents, could be fined, sued or even hauled to court for improper use.
Guidelines from the Civil Aviation Authority state that drones, which were originally designed for military use, must be flown within sight.
They must also be at least 50 metres away from a person, vehicle or building, and at least 150 metres away from a congested area.
On top of that drones weighing more than 7kg require a special licence, which takes at least three days of training and costs up to £1,000 to obtain.
Those who flout these rules could face criminal sanctions, including imprisonment.
Experts are now warning parents to think carefully before letting their children loose with the unmanned aircraft.
Ricky Huntley, 31, who flew drones for 15 years for the army in Afghanistan and Iraq, said: "There are now masses of drones out there and a lot of people who don't know how to use them or what regulations they have to abide by.
"This is not an issue that should be taken lightly. People really have to clue themselves up or face a conversation with the police or worse, a trip to court."
Former Army sergeant Mr Huntley now works as an adviser for SGS Hart Aviation and has trained officers in the Met Police on how to fly drones safely.
He added: "If you buy a drone you should be given guidance on what you can and can't do.
"People are already being prosecuted. The police are clueing themselves up, they will stop and intervene and it's therefore likely there will be more court cases.
"In big cities like Glasgow or London, where there is a specific terror threat, they will have to clamp down."
---
DRONE FACTFILE
The use of unmanned aircraft is governed by strict rules set by the Civil Aviation Authority, the organisation that regulates aircraft and air traffic controllers across the UK.
Drones must only be used in unpopulated areas and only up to 400ft above ground level.
The regulations state they may not be flown at night or through clouds or fog. They must also not be operated more than 1,640ft away from their controller.
The CAA warns people will be prosecuted if they use their drone near other aircraft or in congested areas such as sporting events.
Anyone using a drone for commercial purposes must have a licence to do so, which can be obtained by taking a three-day training course, costing approximately £1,000.
Tighter regulations are also expected to be delivered by the EU this year.
---
Drones – which retail for as little as £20 – were one of the hottest presents this festive season.
Sales were up 100% on last year, with electronic giant Maplin selling 20,000 alone.
However, they have been linked to a number of near-misses with commercial aircraft, criminals using them to smuggle drugs into jail and even peeping toms, who attach cameras to them.
Earlier this month shock footage of Austrian downhill skier Marcel Hirscher narrowly missing being crushed by a crashing camera drone emerged.
The Sunday Post has also learned that legal firms are "gearing up for a wave of lawsuits" as a result of potential injury claims.
Some specialists have even started putting together dedicated teams to handle claims from drone injuries.
Tristan Hallam, principle lawyer at Slater and Gordon, said: "Our experts have warned drones are a ticking time-bomb and as a result it's only a matter of time before we begin drone injury cases.
"It used to be security fears, but now drones can be bought by anyone and cause very serious injury."
Parents could also find themselves facing expensive and protracted legal action as a result of their children's poor flying skills.
Liability following an accident automatically falls on the owner of the drone.
Home insurers have recently started excluding drones from their policies, over concerns they are too risky.
Frank Cannon, an expert in aviation law, said: "Even one of these tiny toy drones could cause a serious accident.
"You could have one flying into a pram and injuring a baby, or breaking a window or car windscreen. There are lots of nasty things that could happen."
Maplin, as well as other high street shops selling drones, list the Civil Aviation Authority guidelines on their websites and give customers print-outs of the rules.
However, despite the CAA's efforts to keep the drones away from airports and built-up areas, there has been a steady steam of charges against drone pilots over the past year.
In the days after Christmas, Police Scotland reminded drone owners they could be charged if they ignored the regulations.
They also urged owners of the devices to read up on the law before taking to the skies.
Last year, counter-terrorism experts warned passenger jets were being put at risk on a weekly basis from drones being flown too close.
Planes at Heathrow, Birmingham and London City airports all came close to crashing into drones which had illegally strayed into forbidden airspace.
A CAA spokesman said: "Anyone operating a drone must do so responsibly and observe all relevant rules and regulations.
"The rules for flying drones are designed to keep all air users safe and anyone flouting these rules can face severe penalties including imprisonment."
In Ireland new laws demand that all drones weighing more than 1kg must be registered with the aviation authorities.
In My View: Andrew Griffiths, Commercial drone pilot trainer
"Most people fly drones responsibly but there is a certain group of new users who do not. It is something that looks like a blade, so people need to engage their brains.
"We used to sell smaller drones, but I found that people would ring up who I really didn't want to sell to. I'd tell them we didn't have what they wanted.
"That's why we stopped selling smaller equipment. I now only do commercial training, as used properly drones can save the emergency services lots of money, for instance.
"People now consider a drone a piece of consumer electronics. But this is only because legislation does not yet exist to make it a piece of avionics.
"The price of kit will go up as laws are written. I imagine drones weighing less than a kilo – which to do damage to someone would be very unlucky – will stay cheap while anything above will be much more expensive."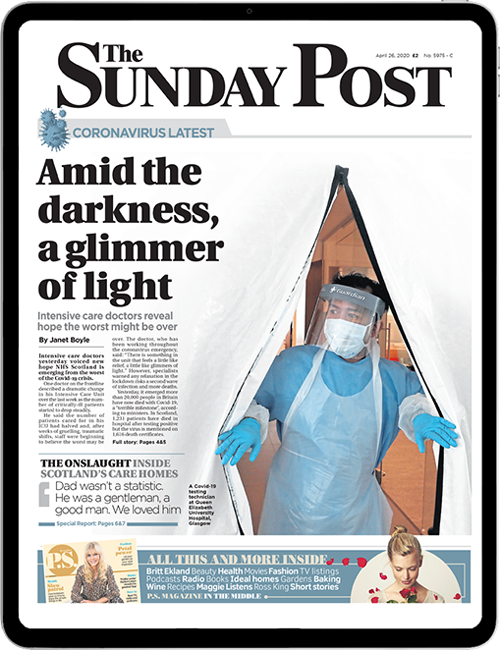 Enjoy the convenience of having The Sunday Post delivered as a digital ePaper straight to your smartphone, tablet or computer.
Subscribe for only £5.49 a month and enjoy all the benefits of the printed paper as a digital replica.
Subscribe