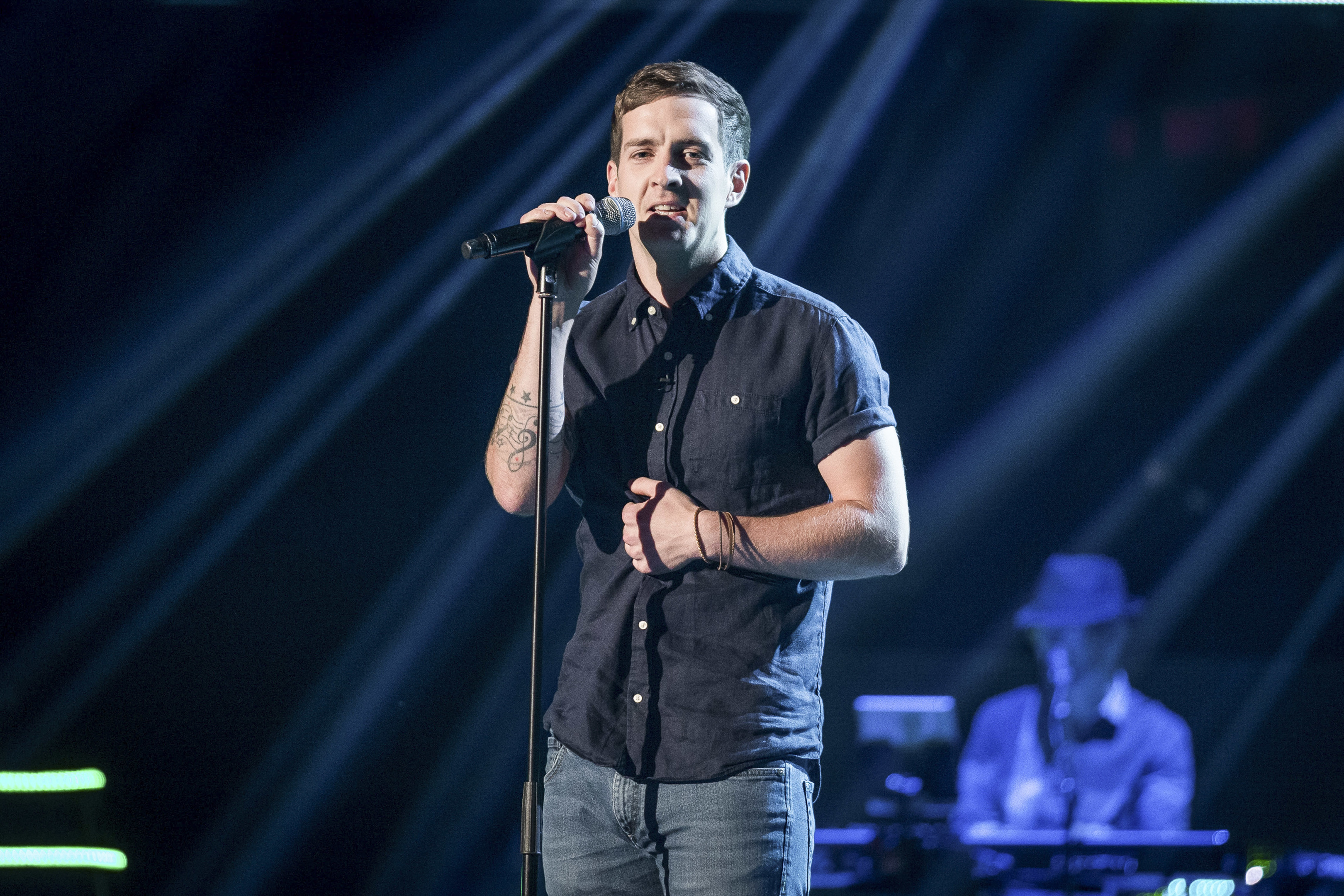 The series that kicks off next week will be the last on the BBC after they lost out to ITV who recently announced a three-year deal.
They'll take over the show from 2017 and will also broadcast a spin-off show on ITV2 and a kids' version.
"I think ITV could be a good thing for the winners because it'll be more commercial," Stevie, 30, told The Sunday Post.
"With the BBC, once you've won you're really nothing to do with them.
"You get signed to a record label and have management, which is great but it'd be good for the BBC to be more involved.
"Maybe with it going to ITV there will be a system in place where acts are more supported."
It's almost exactly a year since Clackmannanshire fireman Stevie burst on to the nation's screens with a power-packed performance.
It had the coaches' chairs spinning and Rita Ora flirting outrageously to try to win him over to her team.
But despite going all the way to the final triumph, Stevie reckons we still didn't see the very best of him.
"I'm meant to be going back in March for one of the live shows," he confides. "It'll be good to be there without the pressure and show people why I won.
"I know viewers didn't see some of my better performances and I never showed properly what I had in me.
"I'd never entered a competition in my life and I had always been in bands. Suddenly I was thrust into a different world on TV on my own and it was tough.
"It would be good to go out there as the artist I am."
While the temptation with any telly talent show is always to try to get a record out there just as quickly as possible, it was one that Stevie resisted.
The debut single – a cover of Maroon 5's Lost Stars – which he sung in the final was a top 10 hit.
The initial plan was for him to get an album out quickly, featuring songs that had been written by other people.
But with the backing and understanding of his management team and record label Decca, it was decided to let him take the time to produce his own material.
The result is his debut album Big World with a single, My Heart Never Lies, already out.
And Stevie, who was stationed at Kirkcaldy fire station, couldn't be prouder of the finished product.
"It's been a dream of mine to write my own album for a major label. I could have gone out and cashed in on the back of the show and probably be a bit more in the limelight.
"But I'd rather be recognised for the right reasons. I never went into this for any sort of celebrity. I'm just in it for the music and I really love the album.
"I think it'll surprise people a bit and I'm obviously praying that it's a hit that makes the top 10 at least.
"But whatever happens, I know that I absolutely wrote the best album I possibly could."
Getting it just how he wanted involved three months of heading to London for five days a week to write and craft the tracks.
That took him away from wife Amy and his little daughter Bibi and he admits that was the toughest part.
"I wrote the single about missing Bibi as I'd always been there with her when I was in the fire service.
"I had a set routine of days off and being away from her was emotionally draining.
"But I've been making up for that since the album was finished and Amy had always been so supportive."
Stevie is officially on a career break from the fire service and knows he could go back should his musical plans founder.
But he's hoping that's not the case and that 2016 shows there is indeed life after The Voice.
And, while he's keen to move on from the show, he paid a flying visit in November when the Battle Rounds were being filmed.
"I sang the promo single to the audience and all the coaches during a filming break," he adds.
"It went down really well. Will.i.am said it was awesome – and new coach Paloma Faith didn't do any flirting!"