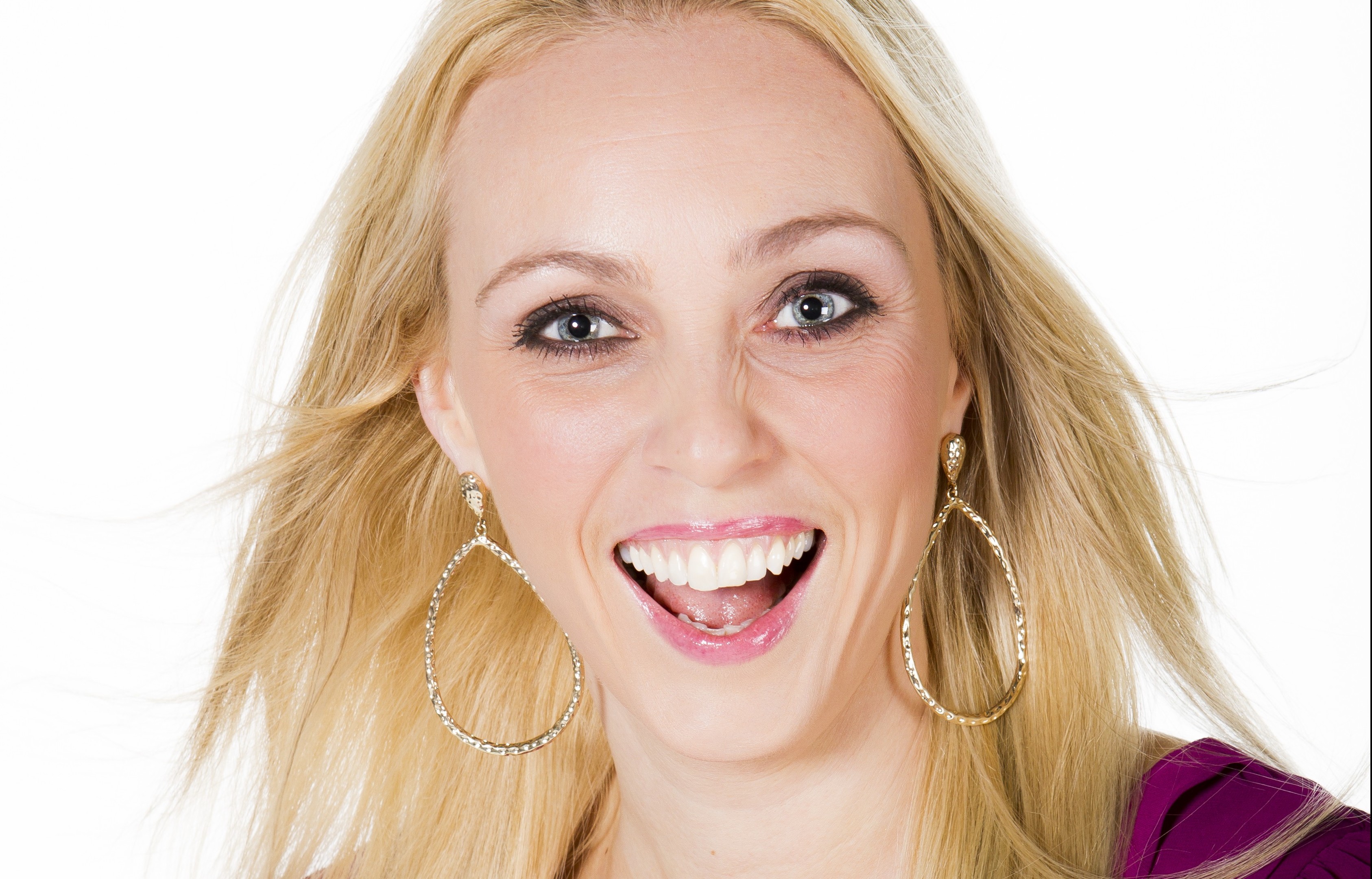 Danish-born Camilla, 41, was a regular for six series and won in 2008 with Holby City actor Tom Chambers.
But Camilla, who married Kevin Sacre in 2010, is now a respected life coach and author. Her book Strictly Inspirational is part biog/part self-help guide and she runs retreats at Champneys.
As we kick off a new year, Camilla shares her 10 top tips to help you make 2016 a fantastic year.
Praise yourself
WHEN we go into a new year it's easy to think about everything we didn't do well and want to do differently.
So, to start on a positive mindset, get a "praise yourself" notebook. Write down anything you did do well – like starting to work out or taking up a hobby – and reflect on those. That's not being over-indulgent or too confident, it's just that it's OK to focus on a positive and praise yourself.
Words matter
WHEN you're starting out on a new year, think about words that heal or harm.
I hear people say things didn't work out because they didn't have the time or money or were exhausted. As soon as you start using negative words like "couldn't", "didn't" and "won't" then it's almost as if we've already told ourselves that's not going to happen.
Instead, if we say it's a year of opportunity and we WILL commit to succeeding in our goals, it makes a huge difference. I absolutely know I have had situations in my life where all that stood between me succeeding or failing was the fact that I said I was going to give 100% and do it.
If you think you're unsure or are negative, you're setting yourself up to do it wrong.
Live in the moment
WE live in a society where we're so busy doing, doing, doing that we don't actually enjoy an experience. You're sat with a group of people and someone's on the phone already planning tomorrow or reliving what they did yesterday.
So, actually be conscious of where you are now and savour that.
If you're with family or out for a walk, enjoy that time without thinking about other things. We forget to actually bask in that very moment we have. That's a gift and we have to constantly remind ourselves to live every day in the now.
Have a vision
ONE of the most helpful tools I've ever used in my career was to make a vision board or what some people call a dream board. It's a fun thing you can do yourself, with your partner or your family.
Sit down with lots of magazines and pieces of paper to put on the wall and create your vision for the year ahead. Do you want to move house, feel fitter, spend more time with your family, whatever? I know when I do it I've found it has been absolutely vital in my career. I end up doing most of the things I put up there because I feel motivated towards those goals.
Take a moment to breathe
WHEN our minds are so cluttered with all the stuff we have to do in our busy lives, there's no clarity. The answers to things we need to consider can't even enter our heads.
So, find three to five minutes a day to just breathe properly – we're not even breathing all the way down to our bellies a lot of the time.
Count in for one, out for two. Keep that going up to 20 and then start again.
If you're connecting to your breath it's impossible to think of anything else. It feels like you have a moment, a bit of space in your mind for something helpful to enter.
No need to be a gym rat
FITNESS and wellbeing doesn't just start at the gym. It starts every day with the choices we make. And when we spend a bit of time making healthy choices we usually have an inner confidence.
You feel good about yourself because you went for a walk or ate something healthier perhaps.
People stress so much about going to the gym, but think about other healthy choices – get off the bus a stop or two earlier and walk those last five or 10 minutes.
And don't think eating healthy takes a long time – it doesn't take long to boil vegetables!
You might need to plan ahead a bit to do the right shop, but actually making the food isn't a big deal. And one thing's for sure – how we eat fuels how we feel and how much energy we have.
My 20-minute rule
LOTS of people say they can't find the time to do the exercise that makes you feel better. But often we put too much pressure on ourselves to find, say, an hour a day. And when you can't make it, you then feel bad about it and that leads to a downward spiral.
So, be realistic and don't over-commit.
I try hard to find 20 minutes each day to do something. It needn't cost a penny. Go for a walk or run or find a free app or an exercise video on YouTube. Even if you can only commit to 20 minutes, three times a week, it's better than not committing at all.
Write your first steps
OFTEN we set goals but forget to make a plan of action. So, write your goal and then list three steps towards making it happen. Maybe you're thinking about a new job but you realise you don't have the right skills. So, note what training you might need or maybe an evening class you can do. Be creative and if you have set steps to tick off, then you can really feel it becoming more achievable.
My simple steps to sleepy relaxation
WE sometimes push sleep aside and think we can survive on just a few hours but it will catch up with you. I know I don't have the same clarity in my day and calmness in my life if I don't have enough sleep.
When you're lying trying to sleep, do a quick body scan like I do in my meditation. Focus your attention on your toes, then your legs, hip, stomach etc as you work up your body, saying "relax" as you go.
You're relaxing every muscle and by the time you get to your head you're probably asleep. When you're focusing like that, all the other supposedly important thoughts racing around your head are gone.
Get creative with your cash
LIKE negative words, if you keep thinking about lack of money or what you can't afford that's probably what you'll get more of.
Write things down on a big sheet of paper and that can help to try and look at things in a different way rather than get stuck in seeing the way things are now. I have seen it work many times with my clients.
Can't get that deposit for the house you want because of the rent you're paying? Could you perhaps make a goal of moving back with your family for a while and save the money that way? It may be that you have to sacrifice one thing to get another thing you feel is more important, so step back and get creative.
Find out more at www.camillasacredallerup.com