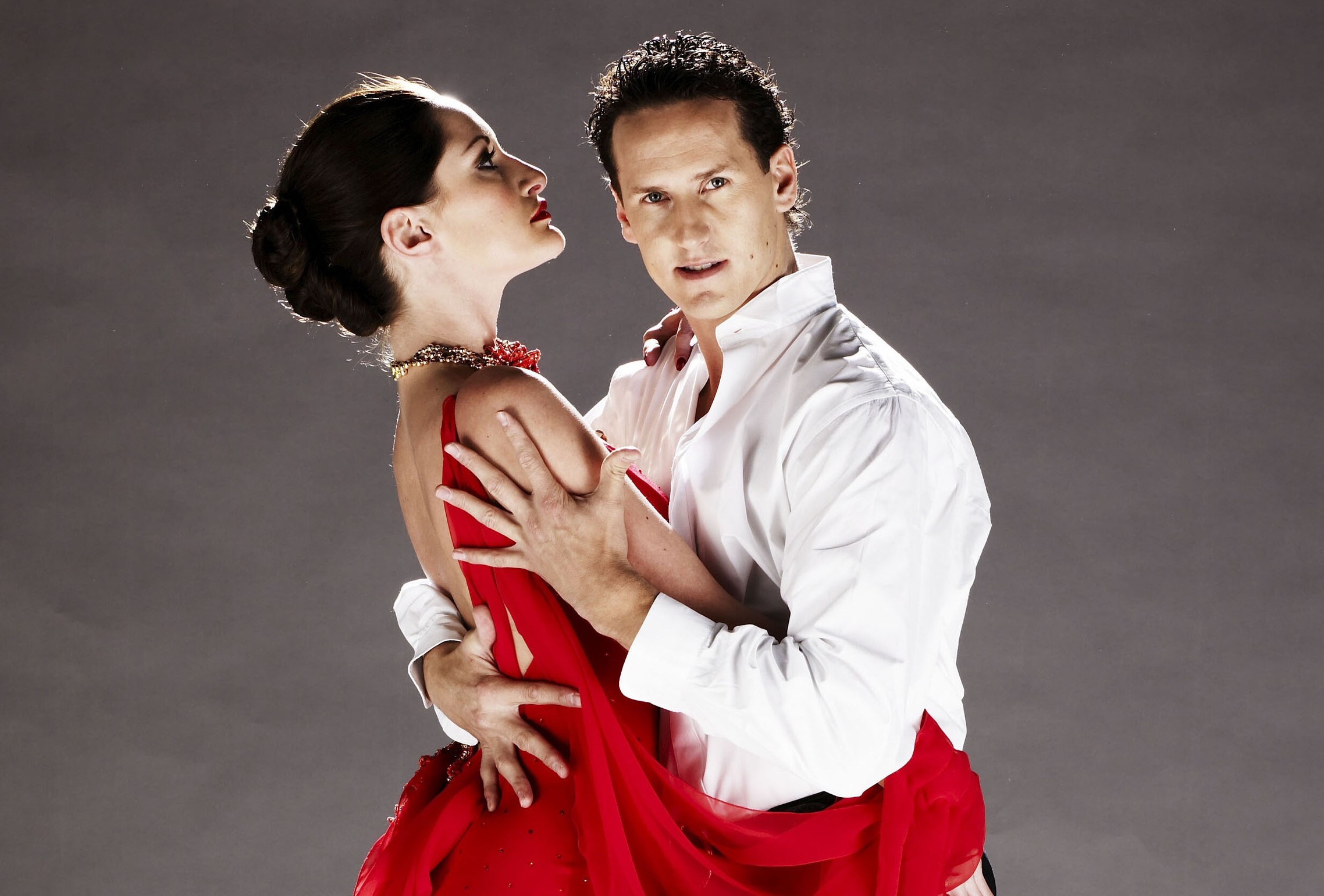 New Zealander Brendan, 39, has been an ever-present, winning the first series back in 2004 with Natasha Kaplinsky.
His latest big budget show, A Night To Remember, is at Dunfermline's Alhambra Theatre on February 24 and has dates over the next four days in Perth, Glasgow, Inverness and Aberdeen.
Brendan – who has four-year-old daughter Aurelia with wife Zoe – told iN10 the most memorable moments in his life.
Young champ
I won the New Zealand dance championships when I was 12. That was a real defining moment and the first sign that dancing was something I could do seriously.
I'd been dancing since I was six and had been teased a lot, but I didn't mind that as I quite liked the attention. Whatever I'm doing I want to be the best I can be and winning was proof to me that I could achieve that goal.
Working for a living
I didn't feel that anything I was doing at school was right for me, although looking back I'd love to have had a better education.
I wanted to fend for myself and put my own petrol in the scooter rather than rely on mum and dad.
So the big decision was leaving school at 16 and going to get a job as a roofer and then a builder.
It was a start to standing on my own two feet and creating my own path – although my wife says I'm terrible and always injuring myself when I do anything at home.
UK bound
I went to the Ukraine for a championship and during a stop-off in London I walked into a big dancing place. It was the best thing I'd ever seen. The UK was THE number one place for dance.
I'd just turned 18 and vowed I'd be back before I was 19. I saved to buy a one-way ticket and within a year I was back with £1,000 in my pocket.
My parents had the normal anxieties. I can still remember the sight of my mum standing at the airport crying. Only now, having a daughter, can I appreciate what they must have felt to see their son head to the other side of the world.
Far east thrill
I was invited to Japan to do a show as a young professional dancer. I didn't really expect it and probably wasn't good enough to be there.
But it was a big show and we performed in front of the Crown Prince of Japan. It was a huge thing and it was like an indication that my career was going the way I hoped and a big turning point.
Strictly come calling
Opportunities present themselves and it's whether or not you want to take them and walk through that door that matters. It was very different to what I'd set out to do and it meant giving up on the dream of being a world champion dancer.
There were many conversations in my head and with my partner at the time as to whether it was the right thing. When I look back I could so easily have gone the other way, but from the moment I started I knew this was exactly where I was meant to be. Of course, I won that first year and have never looked back.
True Love
Zoe and I met through a mutual friend. She came over and talked to me and she was the most beautiful thing I'd ever seen. At the time I was on the telly, having a great life as a single guy but every now and again someone comes along and you feel out of your depth. I had that stupid tongue-tied thing you get when you're out of your comfort zone.
For some reason she found me attractive and wanted to marry me – so lucky, lucky me.
First night tears
The opening night of my first theatre show, Live and Unjudged, will stick with me forever. The place was full, thank goodness, but it was stepping on to a stage of the unknown and it had taken a year-and-a-half to put the show together.
There was so much terrible fear mixed in with excitement. We got a standing ovation and the release of all the emotions was so great I walked off after the curtain call and burst into tears. That night is one of the top five moments of my life.
Losing my father
My dad Eddie Cole was a Glaswegian. He came from Pollokshields and left for New Zealand with his folks to make a better life when he was 15. He was at home and I was here as it was the middle of Strictly when he died.
For him to pass away and me being so far away was pretty tough. My wife and brother and I flew back for the funeral.
I wouldn't say dad was a massive inspiration of mine. He was more of a friend – my mum was the one who really looked after us. But there's just that sense of loss. He came over once in 2004 and saw me in my first year of Strictly, which was cool.
Funnily enough, we went to Scotland and dad complained he couldn't understand the broad Glaswegian accent anymore!
I actually had an amazing conversation with him the night before he died. Our relationship maybe wasn't as close as some, but it was one of the best conversations we ever had and a nice way to finish our time together.
Baby joy
Finding out my wife was pregnant and the birth of my daughter are like one big happy moment.
We'd tried for quite some time to conceive and finally it happened naturally. I was sitting in the office when she came in saying she thought she was pregnant. She went upstairs to take the test and found she was right. That was such a phenomenal moment.
And the Christmas Day when Aurelia was born was pretty spectacular. I was very hands-on at the birth and I was so proud of Zoe, who did it without a painkiller in sight. Aurelia is a little daddy's girl and has been ever since that day.
Tour pride
My tours have developed and this is my third production. This is the biggest and best thing I've ever done creatively and career-wise. It's twice as big as the first one and there's such a feeling of pride. By the end of this tour we'll have done 100 dates.
When I devote four and a half months to Strictly, six or seven days a week, and still get this done, that makes me very happy.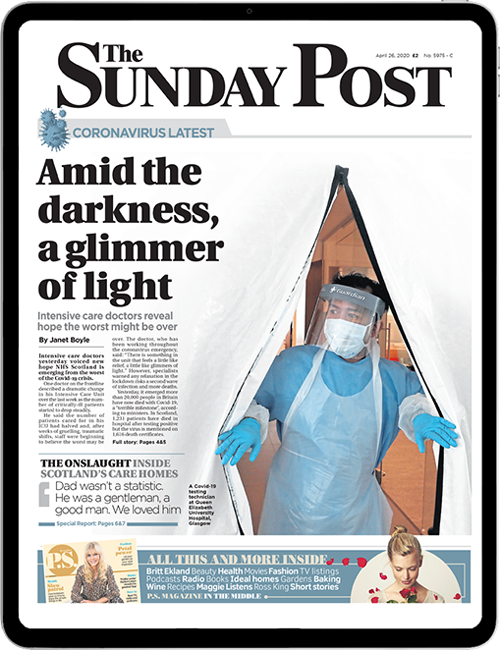 Enjoy the convenience of having The Sunday Post delivered as a digital ePaper straight to your smartphone, tablet or computer.
Subscribe for only £5.49 a month and enjoy all the benefits of the printed paper as a digital replica.
Subscribe