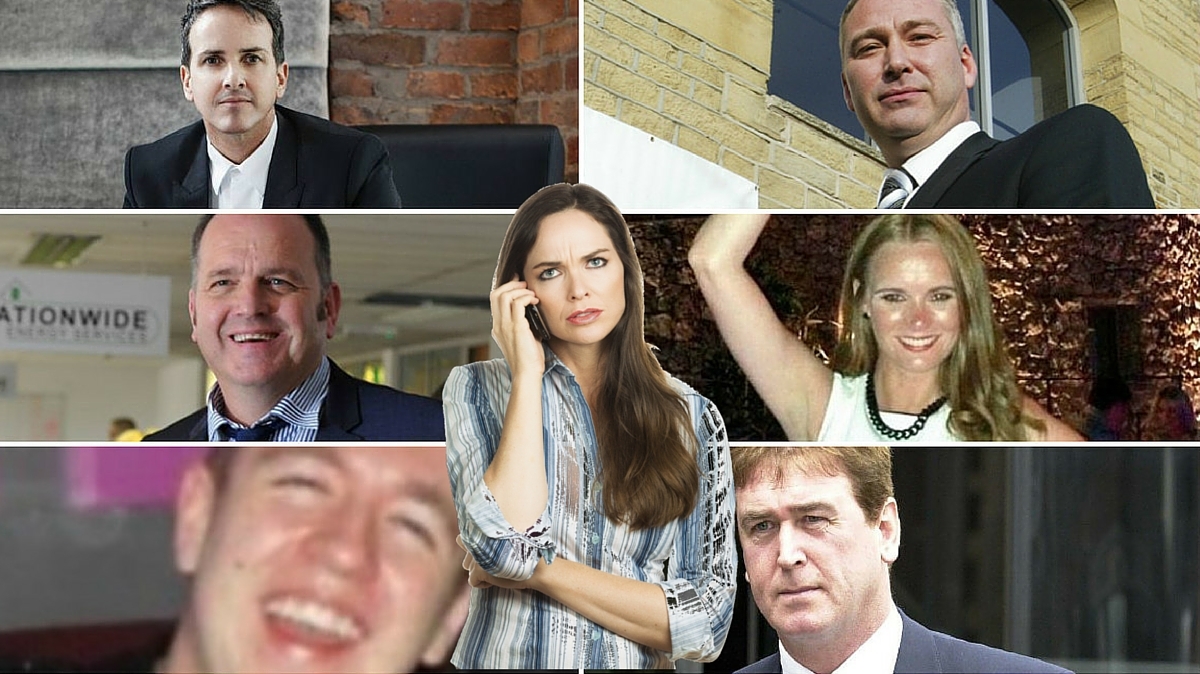 THESE 12 companies were caught and fined for bombarding householders with cold calls – who's coughed up and who hasn't?
NOT PAID
Tetrus Telecoms
Fined £440,000 in November 2012 for sending spam texts.
Computer whizzkid Gary McNeish and business partner Chris Niebel raked in £8,000 a day by sending 840,000 spam texts from their Manchester-based firm. Niebel appealed his £300,000 fine, but McNeish, from Argyll, fled to Thailand where we tracked the 26-year-old down a year later. Niebel managed to quash his fine by arguing it had not caused distress to those they contacted. When that happened McNeish had his £140,000 penalty dropped by default.
Direct Assist Ltd
Fined £80,000 in April 2015 for cold-calling people on TPS.
Bolton-based personal injuries claims management company Direct Assist went into liquidation as soon as it was fined £80,000 by the ICO.
Darren Bullough the Lamborghini-driving owner of the firm who reportedly lives in former Manchester United defender Mikael Silvestre's house pulled the plug on the firm when authorities hit Direct Assist with the penalty.
The ICO probe found the firm had called one household 470 times.
Another elderly and deaf complainant said the firm's callers left them in fear of answering a phone they relied on to keep in contact with family members.
Cold Call Eliminations Ltd
Fined £75,000 two weeks ago for cold-calling people on TPS.
Another firm which plagued householders with nuisance calls to try and sell devices to stop cold calling.
West Sussex-based Cold Call Elimination were warned amid allegations their staff gave the impression they were calling from BT to offer a Government-backed scheme.
The firm who list Leah Masters as their director offers services priced up to £130 for devices that operate similar to the free TPS system.
Complaints were received from elderly and vulnerable customers.
Reactiv Media Ltd
Fined £50,000 in July 2014 for cold-calling people on TPS.
PPI, insurance and marketing firm Reactiv Media Ltd is still fighting its fine.
The court battle has already seen the penalty increased to £75,000.
Headed up by former salesman Tony Abbott the company was caught breaking TPS rules.
The ICO probe found two examples of "repeated calls" to disabled people and one call to the work mobile of a 999 centre operator.
Mr Abbott has previously said he's since scaled back his firm's cold-calling activities.
Point One Marketing Ltd
Fined £50,000 in June 2015 for cold-calling people on TPS.
Ironically, Bournemouth-based Point One Marketing Ltd trade as Stop The Calls a firm selling call blocking devices meant to stop cold calling.
But an ICO investigation found the company marketed its services through aggressive cold calling and fined the company £50,000.
The company had prompted hundreds of complaints, reporting pressure sales tactics and salespeople implying they were operating an official service to stop nuisance calls.
Some complainants reported bullying calls and salespeople shouting at them when they asked not to be called again. The firm have yet to pay the fine.
Nationwide Energy Services Ltd and We Claim U Gain
Fined £225,000 in June 2013 for cold-calling people on the telephone preference service (TPS). The Swansea-based business featured in the BBC's fly-on-the-wall documentary, The Call Centre. Headed up by businessman Neville "Big Nev" Wilshire, two of the cold-calling businesses he ran were given the mammoth fine in 2013. The Welshman reportedly earned £1 million a year through his cold-calling empire.
Kwik Fix Boilers Ltd
Fined £90,000 in December 2014 for cold-calling people on TPS.
The Croydon-based boiler insurance firm was fined the sum after it was found to be harassing elderly victims with cold calls.
The firm whose director is Mohammod Ali and was formerly called Boilershield Ltd repeatedly called elderly people encouraging them to take out policies.
The ICO found some paid for insurance it appeared they didn't need.
Boilershield was previously fined for failing to register under the Data Protection Act.
The firm has since said it has changed its ways and is now paying off the fine.
PAID
Tameside Energy Services Ltd
Fined £90,000 in July 2013 for cold-calling people on TPS.
Manchester-based double-glazing firm Tameside Energy Services Ltd was the second firm to be hit by a fine for cold calling.
In July 2013, it was ordered to hand over £90,000 by the ICO after it was inundated with 1,000 complaints.
In one case an 80-year-old woman was continuously plagued at home despite telling callers to stop on 20 separate occasions.
However, the fine was cut in half after the ICO examined Tameside's books.
DM Design
Donnie MacLeod Fined £90,000 in March 2013 for cold-calling people on the TPS. The ICO carried out an extensive probe into the Scottish kitchen firm, headed up by businessman Donnie MacLeod. The Cumbernauld-based business was the first British company to be fined for making nuisance calls. More than 2,000 complaints were made about it to authorities. Despite failing to appeal the penalty within the 28-day time frame, we reported in June 2013 how the business had failed to settle its bill. It has now.
Amber UPVC Fabrication Ltd
Fined £50,000 in January 2014 for cold-calling people on TPS.
Warwickshire window fitters Amber UPVC bombarded potential customers with FOUR MILLION marketing telephone calls in just two years, the ICO found.
The window company was part of the Amber Group headed up by businessmen Brendan Maxwell and Paul Bevan.
The pair had previously been involved in the collapsed Spanish property market.
The firm appealed the fine but lost a year later when the judge said the company had reportedly done "as little as possible" to abide by the rules.
Parklife Manchester Ltd
Fined £70,000 in December 2014 for sending spam texts and disguising who sent it.
The organiser behind Manchester's annual festival found itself in trouble with the ICO for after sending spam texts.
The text to sell more tickets was sent to 70,000 people who had bought tickets for the event and appeared on the recipients' mobile phone to have been sent by "Mum".
Some recipients said it had upset them as their mothers had died. The ICO hit the firm headed up by Sacha Lord-Marchionne with the fine.
EMC Advisory Services Ltd
Fined £70,000 in October 2014 for cold-calling people on TPS.
Devon-based marketing firm EMC Advisory Services Ltd (EMCAS) was hit with the fine after more than 600 people complained about unwanted PPI calls.
The company even made the TPS's top 20 most complained about organisations for the month of May 2012.
Under chief executive Craig Bernhardt, who conducted a management buyout with chief financial officer James Scarth in January 2011, EMCAS has grown rapidly.
The fine related to EMCAS using two third-party companies to make calls on its behalf.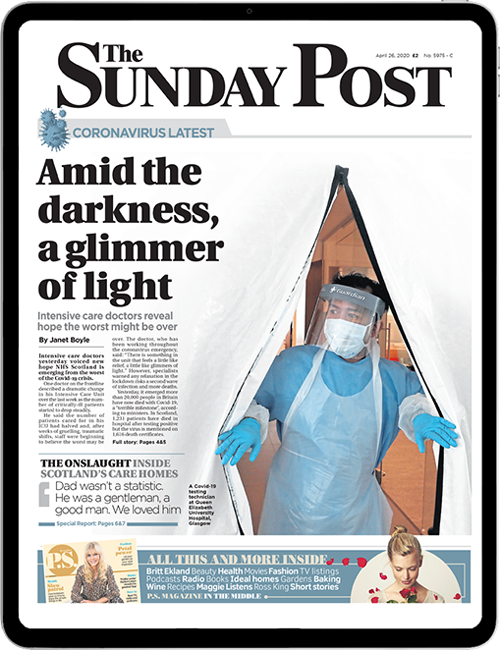 Enjoy the convenience of having The Sunday Post delivered as a digital ePaper straight to your smartphone, tablet or computer.
Subscribe for only £5.49 a month and enjoy all the benefits of the printed paper as a digital replica.
Subscribe