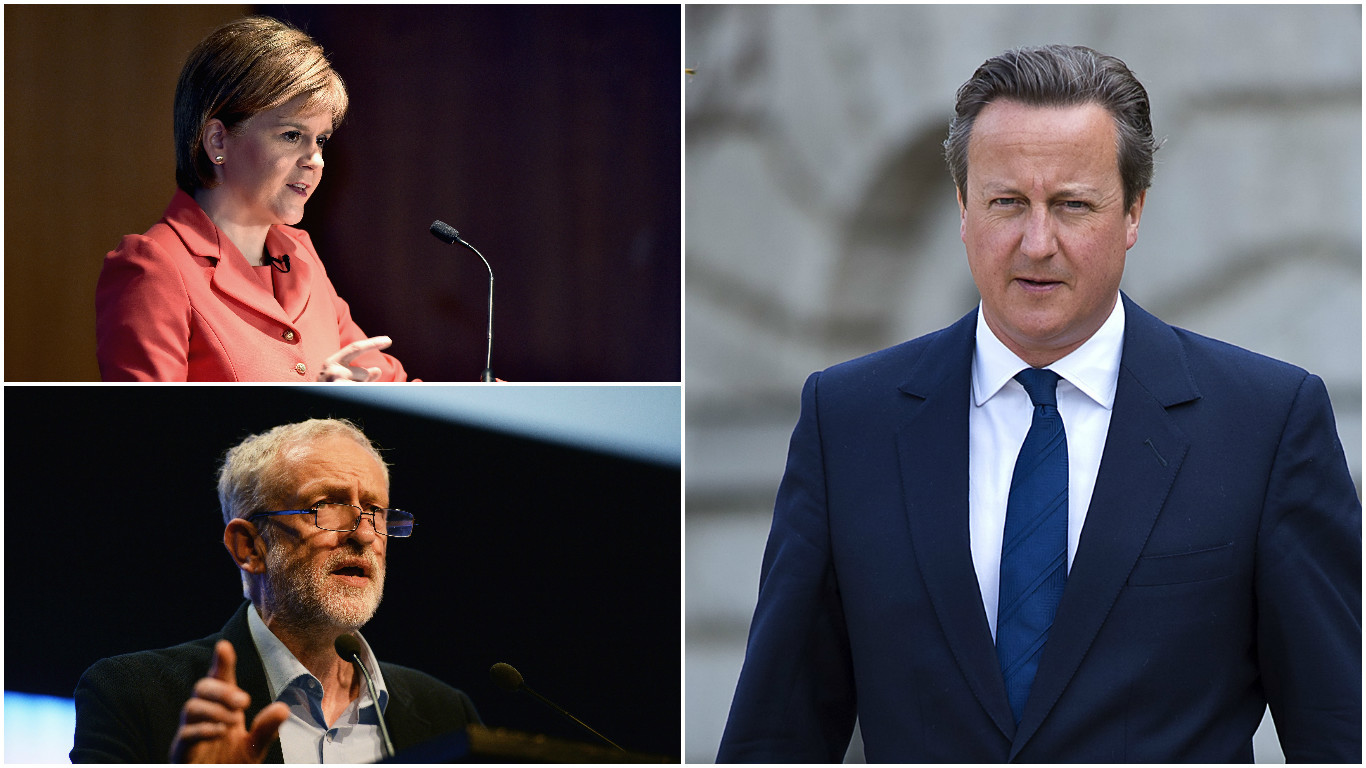 But when MPs and MSPs get back to work this week the cars will scream back into action and 2016 offers lots of ups and downs, twists and turns.
January has just begun but February is already on politicians' minds.
That's David Cameron's deadline for agreeing a deal on EU membership he can put to the people.
And it's the cut-off Nicola Sturgeon set for agreeing everything that will allow the Scotland Bill to be implemented.
The legislation arising from the Smith Commission promises to devolve a huge amount of new power to Holyrood.
It's ready to go, but for the significant detail of how it's all going to be paid for.
Negotiations between John Swinney and Treasury Chief Secretary Greg Hands were supposed to conclude last autumn. That slipped to January and, when the First Minister met the Prime
Minister last month, she insisted it has to be done by February if the bill is to pass and the powers in place in time for the May Scottish election.
That election will be another major political punctuation point.
The result looks beyond doubt.
Barring an unforeseen catastrophe the SNP will win and most likely with another majority.
But with new powers coming down the track all parties will have the duty and the opportunity to produce truly distinct and interesting manifestoes.
Labour's Ian Murray has promised a "very positive, forward looking manifesto" while SNP election chief John Swinney said his party will offer a "positive message of achievement in government and ambition for Scotland's future."
So much for being distinct.
Labour are making no predictions about May, they are determined to keep expectations very low.
---
READ MORE:
James Millar: For Ed the bell tolled – but who will get the chop in 2016?
Listen to our latest Politics Podcast – click here
---
No such concerns for the Tories. Ruth Davidson has repeatedly promised more MSPs than ever before, so at least 18. And there are plenty who fancy she could take her party into becoming the official Opposition at Holyrood.
That would be a remarkable comeback, but would also signal Scottish politics splitting on unionist and nationalist lines.
Should Labour come third in Scotland the party's leader, Jeremy Corbyn, would face serious questions about his role.
So far he and Scottish leader Kezia Dugdale have decided it's mutually beneficial to keep their distance.
But failure at Holyrood and in the other elections taking place at the same time in Wales, English councils and London would leave Corbyn fatally undermined.
A Labour source said: "Elections are the acid test where the public decide on Jeremy.
"He'll try to sail through, no matter what, but the clock will be ticking on his leadership.
You'll see serious jockeying among MPs to replace him after May."
Corbyn's not the only leader with a tricky year ahead of them.
Nigel Farage may only have one MP but Douglas Carswell is determined to destabilise and dethrone the Ukip leader.
David Cameron, having "pre-resigned" as Labour's Angela Eagle neatly put it, is destined to become a lame duck, it's only a question of when.
The EU referendum could be the trigger.
February's European Council looks like being the endgame for the renegotiation strategy. Then we'll know if Cameron has been cunning or calamitous in his approach.
SNP Westminster leader Angus Robertson said: "I'm now very unsure what the UK Government will achieve with its cack-handed negotiations and what the likely outcome is.
"I'm certain there will be a majority to remain in the EU in Scotland but I fear a growing wave of Europhobia in England."
An out vote would have the side effect for Robertson and his party of bringing another independence referendum into play.
June is touted as a likely date for the EU vote but that would overshadow the May polls.
A senior Tory source told The Sunday Post: "My money is on September.
"I think a deal will be done, it's looking pretty rosy. A lot of European countries agree with us but are staying silent and letting the UK do the heavy lifting. There is an appetite to address these issues."
Whether British voters have lost their taste for the EU remains to be seen.
There's a feast of politics laid out in 2016 but like all rich diets there'll be repercussions.
Who runs Scotland, whether we stay in the EU or not and whether the opposition in Holyrood and Westminster is capable of holding the government to account are questions that affect us all.
Follow James Millar on Twitter – @PoliticalYeti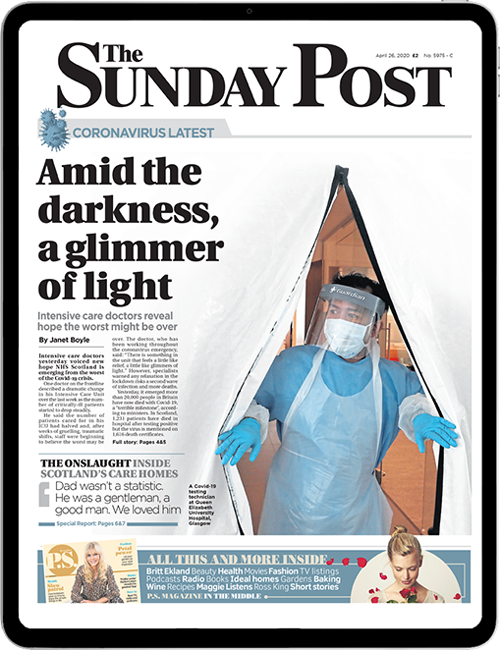 Enjoy the convenience of having The Sunday Post delivered as a digital ePaper straight to your smartphone, tablet or computer.
Subscribe for only £5.49 a month and enjoy all the benefits of the printed paper as a digital replica.
Subscribe