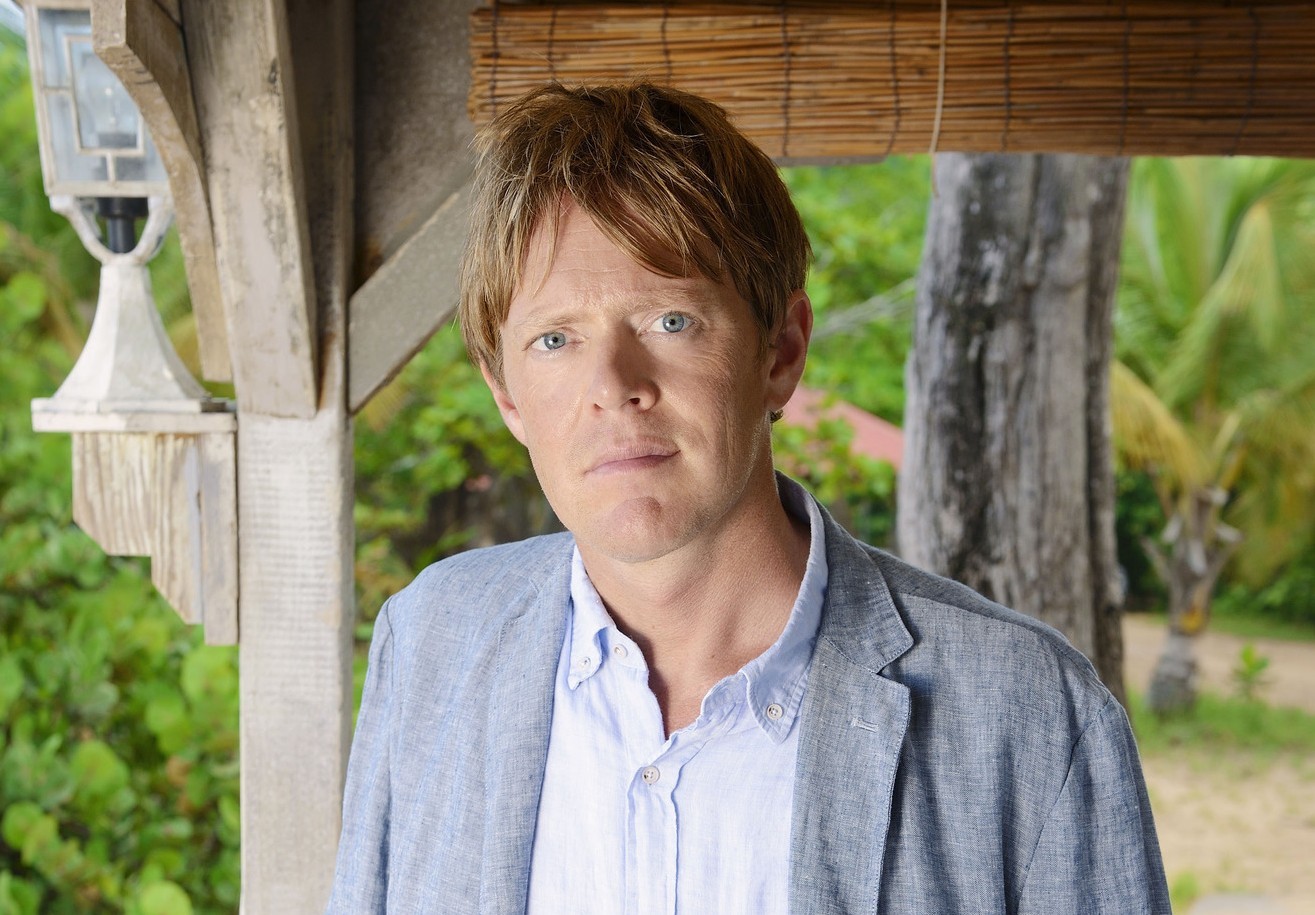 Leading man Kris Marshall, however, is quick to reassure The Sunday Post that fans needn't panic.
"We've made 40 episodes now and I've done 24 of them," says Kris, 42. "So we're looking at ways of playing with it a bit, making a few changes without changing too much.
"We don't want to upset the apple cart because it's so popular now. But you have to try and keep it fresh as it's quite easy to run out of new and intriguing ways to bump people off."
That sounds unlikely as Kris can't help smiling as he teases how this series has one victim who announces his own murder by text message from beyond the grave.
It's just another bizarre slaying in the Caribbean equivalent of leafy Midsomer – an apparent idyll where grisly death lurks around the unlikeliest of corners.
In reality Saint-Marie is Guadeloupe, a picture perfect island that's understandably a tourist magnet.
But it's 4,000 miles from the UK and original star Ben Miller quit to be able to spend more time with his family. And family matters are right at the top of the agenda for Kris, who has a young son Thomas with wife Hannah.
"It's totally crucial that they can come here too," insists the former My Family star.
"We're here for six months of the year so they're not here the whole time but they are for at least some of it. If I couldn't have them with me, I wouldn't do the job.
"I'm not surprised at Ben's decision. My son was about the same age as Ben's when I started and if he couldn't have come out I wouldn't have taken it."
Having his son by his side for those not-to-be-missed growing up milestones has been a joy.
And Kris is beaming with pride as he recounts their off-screen bonding moments.
"He can't quite swim without his armbands yet but we go swimming in the sea a lot.
"We go a good couple of hundred yards out and he's only three. But before I get shot down by kids' rights and all that stuff I know the area well and he's very safe.
"I think being over there broadens his mind and it's all made him a more placid person."
His predecessor Ben reckoned the job was the best in TV and it's such a gorgeous location you won't find Kris bemoaning his lot.
However, it's not just as cushy- looking as it appears.
"We do work very hard to make it all look lovely and easy," he contends. "We shoot when the tourists have gone.
"In the winter months it's about 28 degrees with a nice onshore breeze. But we film in hurricane season.
"The last week of filming, it was 42 degrees. And the humidity is unbearable at times when you're wearing a suit and trying to remember eight pages of dialogue.
"The problem comes when your hair gets wet and you have to re-dry it before another take. When that happens 100 times-a-day it starts to wear a bit thin."
Kris is a hugely familiar face, not just from My Family but also the long-running BT TV ads and films like Love Actually.
Now, though, he says it's his island copper Humphrey Goodman with whom he's most associated.
"When I'm talking to ladies in the queue at Waitrose it's all about Death in Paradise these days," he adds.
"But there are others who were huge fans of my character in My Family when they were kids and that was a big part of their childhood."
Death in Paradise, BBC1, Thursday, 9pm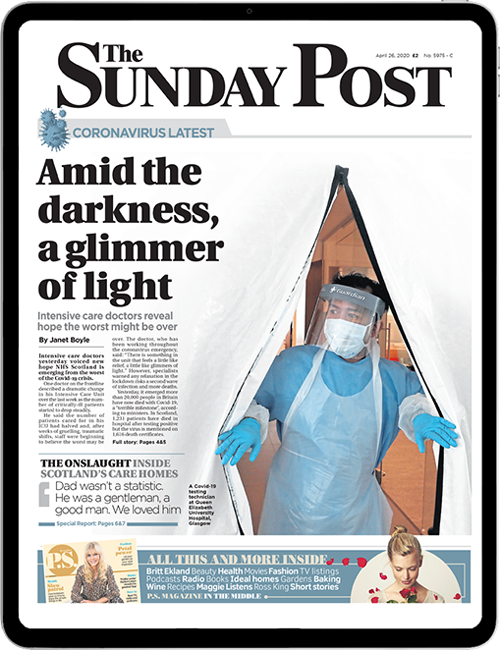 Enjoy the convenience of having The Sunday Post delivered as a digital ePaper straight to your smartphone, tablet or computer.
Subscribe for only £5.49 a month and enjoy all the benefits of the printed paper as a digital replica.
Subscribe