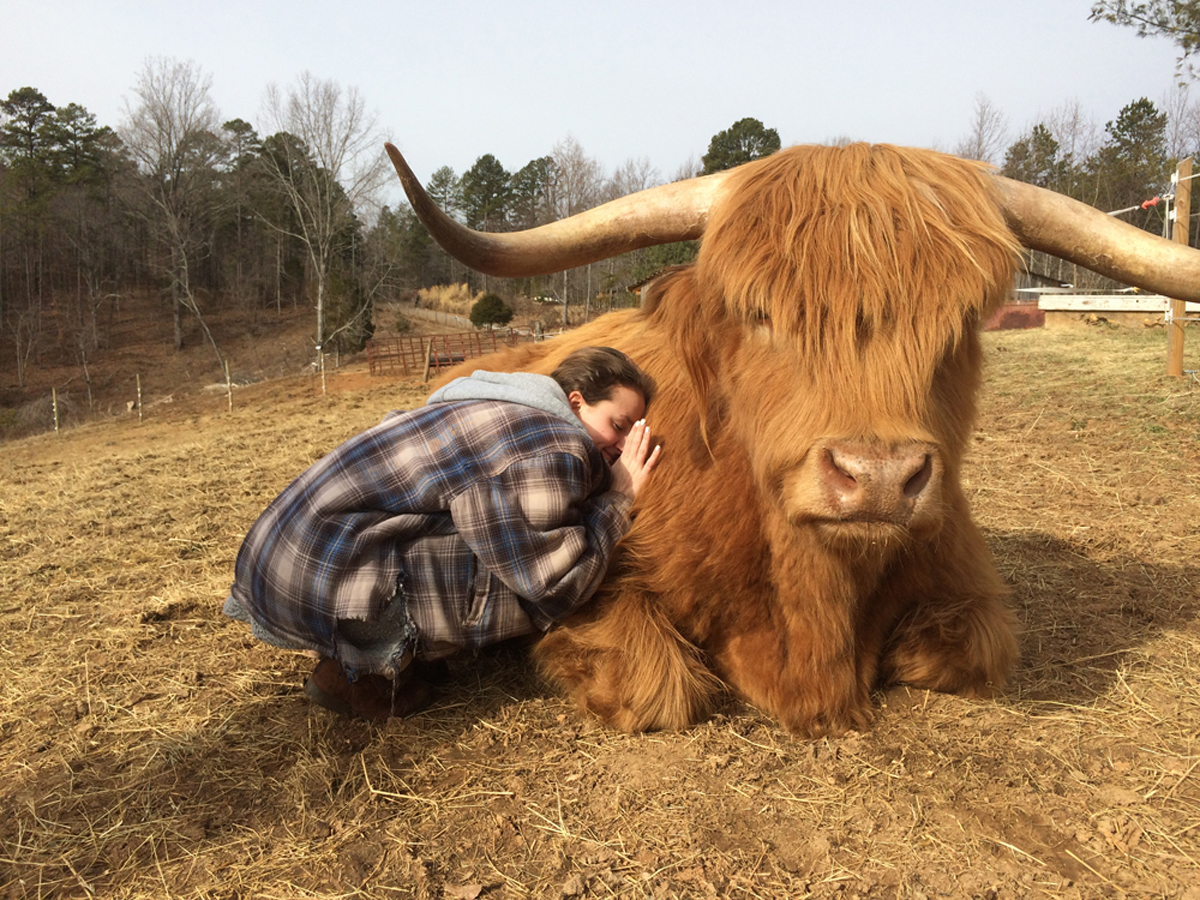 And now it seems the country's beloved Highland Cattle have a whole new set of fans, as families in the USA are increasingly buying them to keep as pets.
Breeders in the USA say there is a healthy market for people who believe the shaggy-haired cows are man's real best friend.
Among them is the Stewart family from Virginia.
Marc Stewart, 50, has two Highland Cows – Hamish and Kyloe – which he keeps on his farm in the foothills of the Blue Ridge Mountains.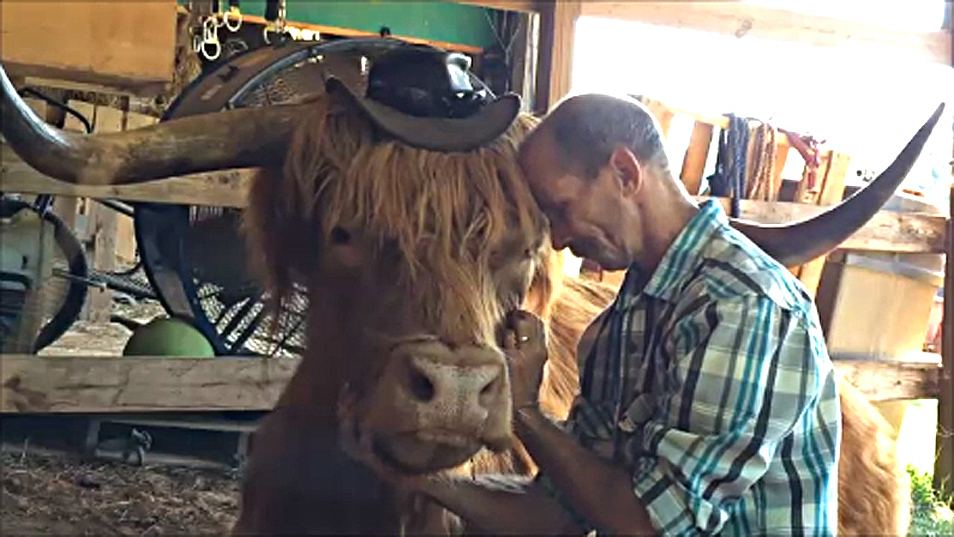 The family run a Facebook page dedicated to their two "boys" and love to write replies to their 200-plus fans on behalf of the two animals.
They've also posted several videos of Marc, who refers to himself as the bulls' "daddy", lovingly combing and brushing their hair.
Marc bought Hamish when he was just 10 months old and has cared for him ever since.
A couple of years later he bought black bull Kyloe – a miniature Highland Cow – who has become a companion for his bigger "brother".
Marc said his boys get far more attention than "regular cows", including having their shaggy coats regularly brushed.
He said: "They have their own Christmas stocking and 'Santa' will brought them specially-made cow treats as presents.
"Hamish is laid back. He's gentle and inquisitive and patient with new animals that I've introduced to him and Kyloe.
"Kyloe is the consummate 'little brother'. He's the one beating up a barrel with his horns for fun, or playing 'head butt' with our goat."
Marc said he's always had a love of all things Scottish.
He said: "It's probably my mother's doing, since she would tell us stories while we were growing up about being of 'royal blood', being Stewarts an' all.
"After my sister and I visited Scotland for a short while about 10 years ago, I knew that when the time came for me to get a cow or two for the farm, I wanted them to be Highlands."
Marc said the family would never slaughter either of their beloved boys and wouldn't eat their meat – even if they died naturally. Instead, he said he'd likely bury them.
Highland coo breeders Lynette Forth and Gary Moschell keep a 100-strong herd on their South Dakota farm and have sold several to families to keep as pets.
Lynette said the hairy highlanders are popular with hobby farmers.
She said: "Some just want to look out their window and see a cow grazing.
"Some want a lawn mower for those hard to cut areas."
The iconic breed originated in the Highlands and Western Isles and were kept as far back as the 6th Century.
The first herd book described two distinct types of Highland Cattle but, due to crossbreeding between the two, only one type now exists and is registered.
They are regularly exported to other parts of the world.
Sian Sharp, Breed Secretary for the Highland Cattle Society, said: "They are absolutely iconic.
"That makes their popularity global."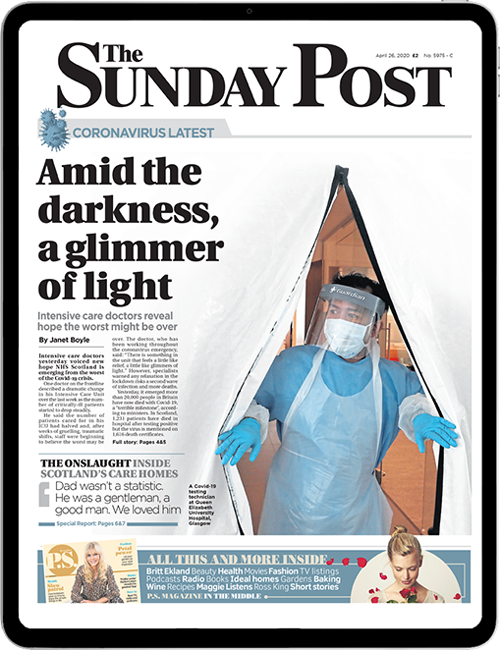 Enjoy the convenience of having The Sunday Post delivered as a digital ePaper straight to your smartphone, tablet or computer.
Subscribe for only £5.49 a month and enjoy all the benefits of the printed paper as a digital replica.
Subscribe