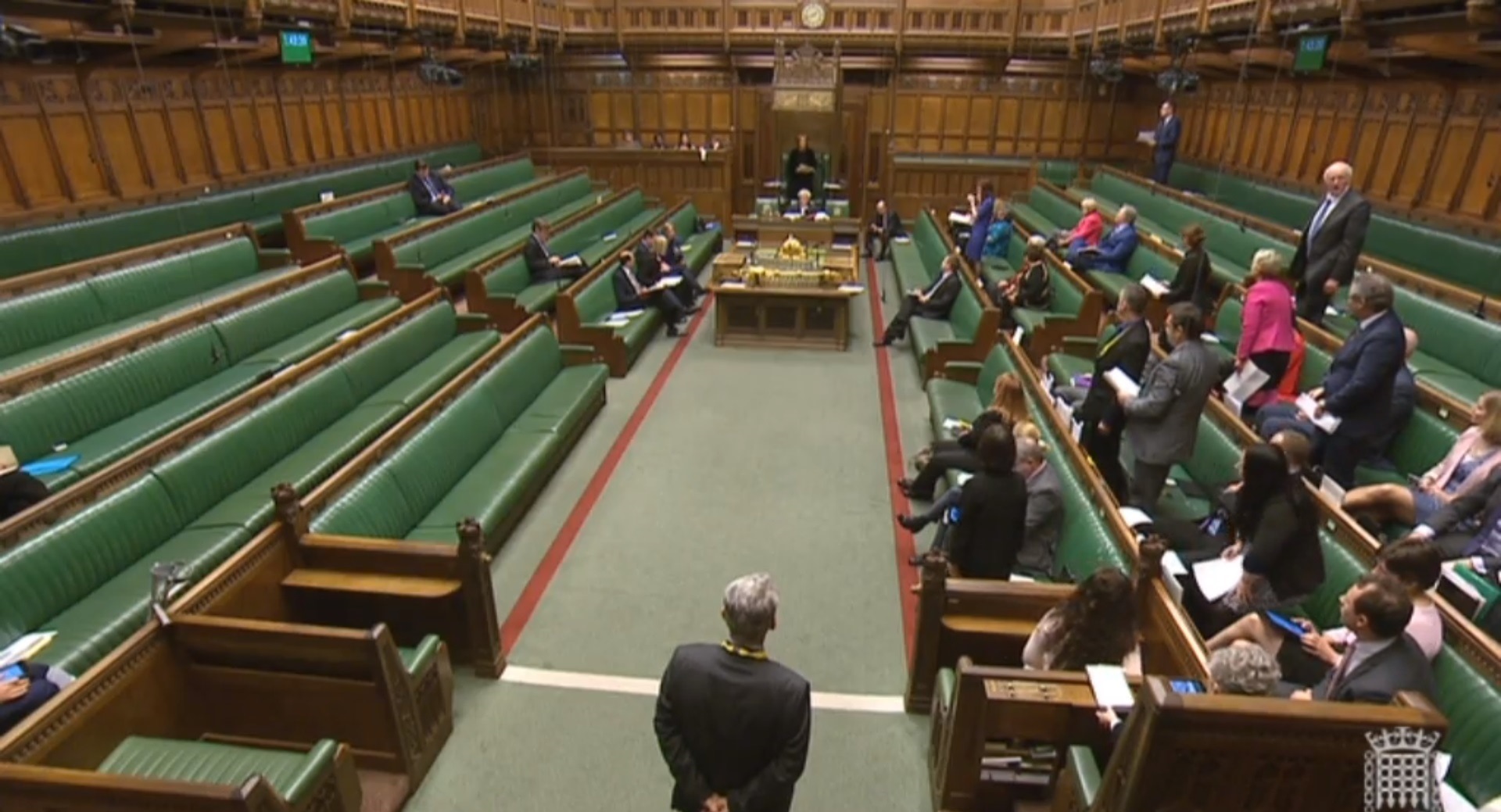 Changes to the age at which women qualify for the state pension have left many stressed, destitute or even suicidal.
But despite campaigners pleading with all 650 MPs to attend the debate to hear their stories the Government side of the Commons was practically bare.
At one point there were just two Tories on the backbenches.
However, as our pictures show it was a different story in 2011 when MPs' pay and perks were up for discussion.
Then the green benches heaved as MPs stayed up until nearly midnight to discuss taking a 1% pay rise while the rest of the public sector got none.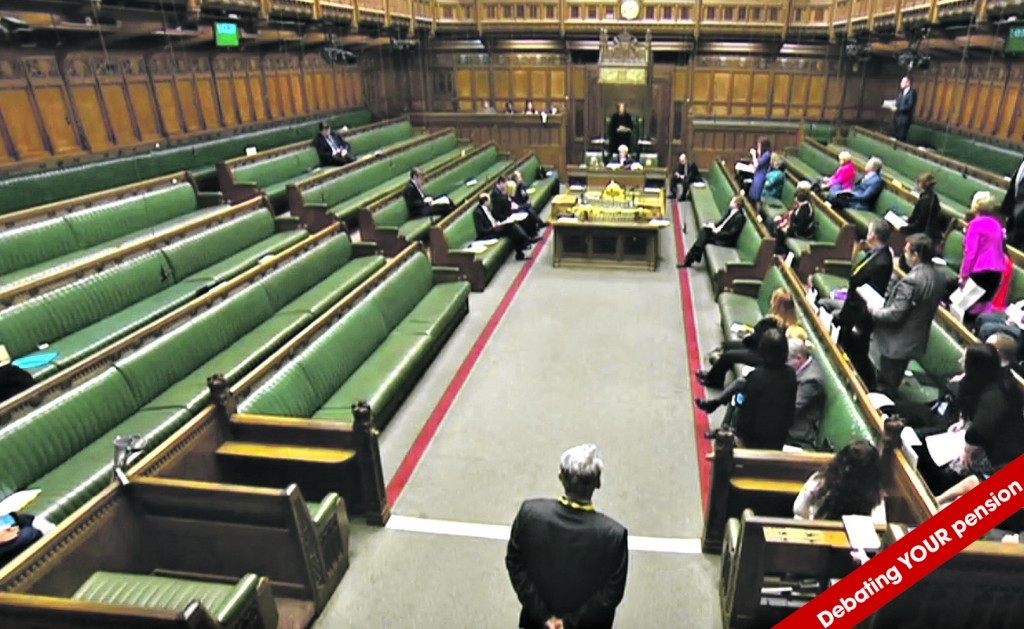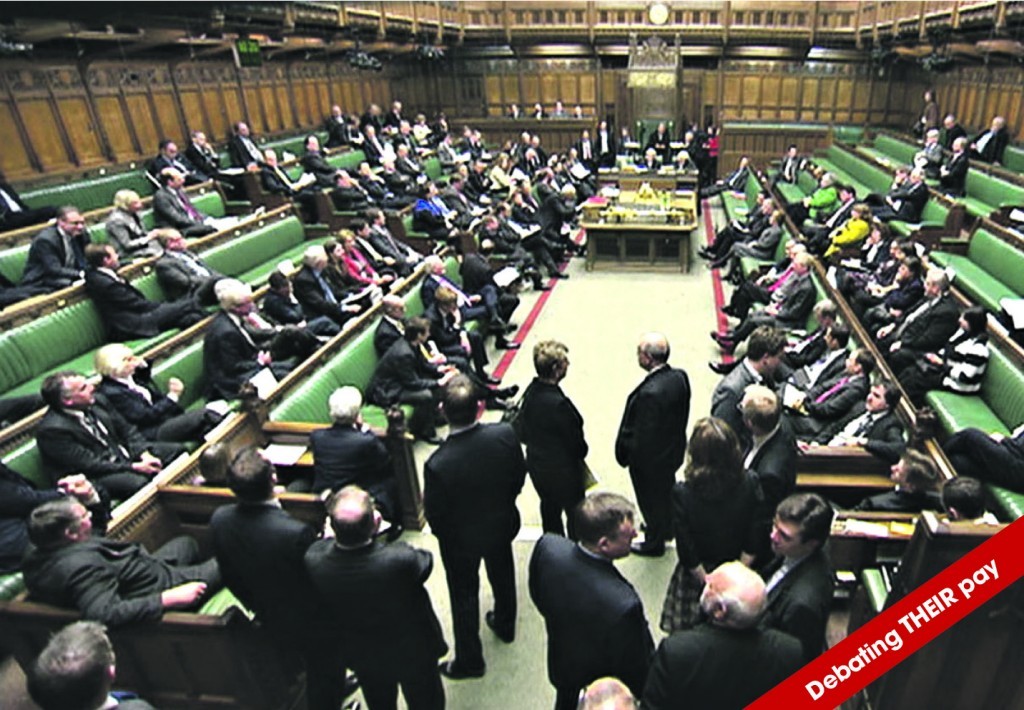 SNP pensions spokesman Ian Blackford said: "The Conservative party has shown contempt for the people who voted for them."
His Labour counterpart Nick Thomas-Symonds described the turnout as "pitiful".
He added: "That the Government benches were almost empty for such an important debate shows they aren't taking this issue seriously."
And another "double standard" has emerged.
While the 2011 Government decision to bring forward equalising and increasing the pension age to 66 has left many women with just a few years or even months notice to alter important financial arrangements, MPs gave themselves a decade before implementing changes to their own pension scheme.
Campaigning Labour MP Andrew Gwynne, the first to raise the issue of women's pension age with the Prime Minister, said: "It's a double standard."
"Those same people that changed the law and accelerated the process meaning more women were brought into this situation and not given enough time to prepare didn't have to worry about it themselves."
MPs within 10 years of the current retirement age of 65 were allowed to continue on the generous pension scheme they'd enjoyed for years before a new plan in line with other public sector schemes was introduced following last year's general election.
Many women were not so lucky. More than 100,000 have signed a petition calling on the Government to help them.
Linda Fairbrother, 62, from Crewe, was only informed six months before her 60th birthday that she'd have to wait until she was 65 to retire.
She'd put off surgery and organised her life and finances so her disabled son, whom she'd looked after for more than 20 years, could be cared for when she turned 60.
Linda said the lack of time she was given to prepare has left her angry and worried about the future.
She said: "I feel like this government is taking everything, while sitting in their posh houses claiming expenses they don't need."
The 1995 Pensions Act made provisions for women's retirement age to match men at 65 with the changes to be phased in from 2010.
However many women were not directly informed of the change. And in 2011 George Osborne raised the pension age to 66 and accelerated the process of equalisation.
The Sunday Post has been swamped with messages from women affected by the changes since we featured the issue on our front page last week.
The shadow pensions ministers from both Labour and the SNP paid tribute to our coverage in the Commons.
Despite losing the vote by 158 votes to nil the Government is not compelled to act.
The SNP's Ian Blackford said: "We will not let this lie. We will continue to push for action."
The Women Against State Pension Inequality (WASPI) campaign group was repeatedly name checked during the debate for their work in raising the issue.
Co-founder Anne Keen said: "WASPI is absolutely delighted at the outcome of the vote.
"That the motion was unanimously carried by a vote of 158 to 0 is an embarrassment to the government's position, and especially the intransigence of the minister.
"We were disappointed that so few of the government's MPs chose to attend the debate."
Many of the women that contacted us were pleased to see the issue aired in the Commons.
Audrey Thomson, 62, from West Calder, saw the age she can retire delayed twice by the DWP, first to 63 then again until she is almost 65.
A health condition means that her full-time work for a transport organisation often leaves her exhausted.
Audrey said: "I'm so glad this has been debated. It's a step forward."
Another debate is likely to be announced but the Government is showing no sign of changing course.
A DWP spokesman said: "The existence of different state pension ages for women and men represents a long-standing inequality, and the abolition of this discriminatory situation is long overdue.
"The last Government introduced future changes to the state pension age for women and men, following extensive debates in both Houses of Parliament."
What a difference an issue makes – Government MPs were out in force to debate THEIR pay in 2011, but had mysteriously disappeared when it came to voting on changes to women's pensions that will cause financial woe and heartache for hundreds of thousands of people.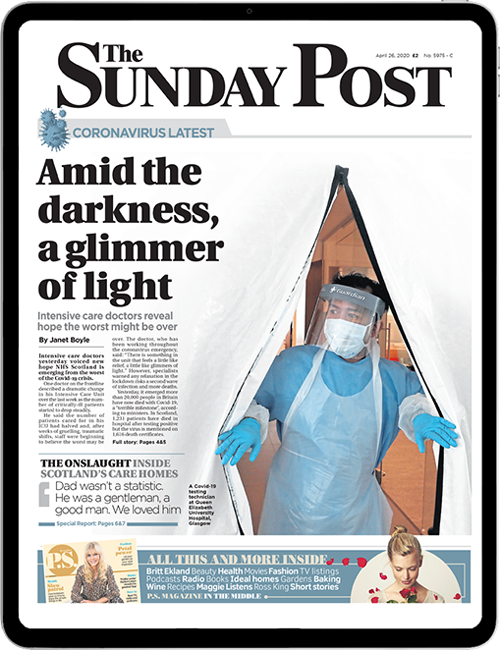 Enjoy the convenience of having The Sunday Post delivered as a digital ePaper straight to your smartphone, tablet or computer.
Subscribe for only £5.49 a month and enjoy all the benefits of the printed paper as a digital replica.
Subscribe