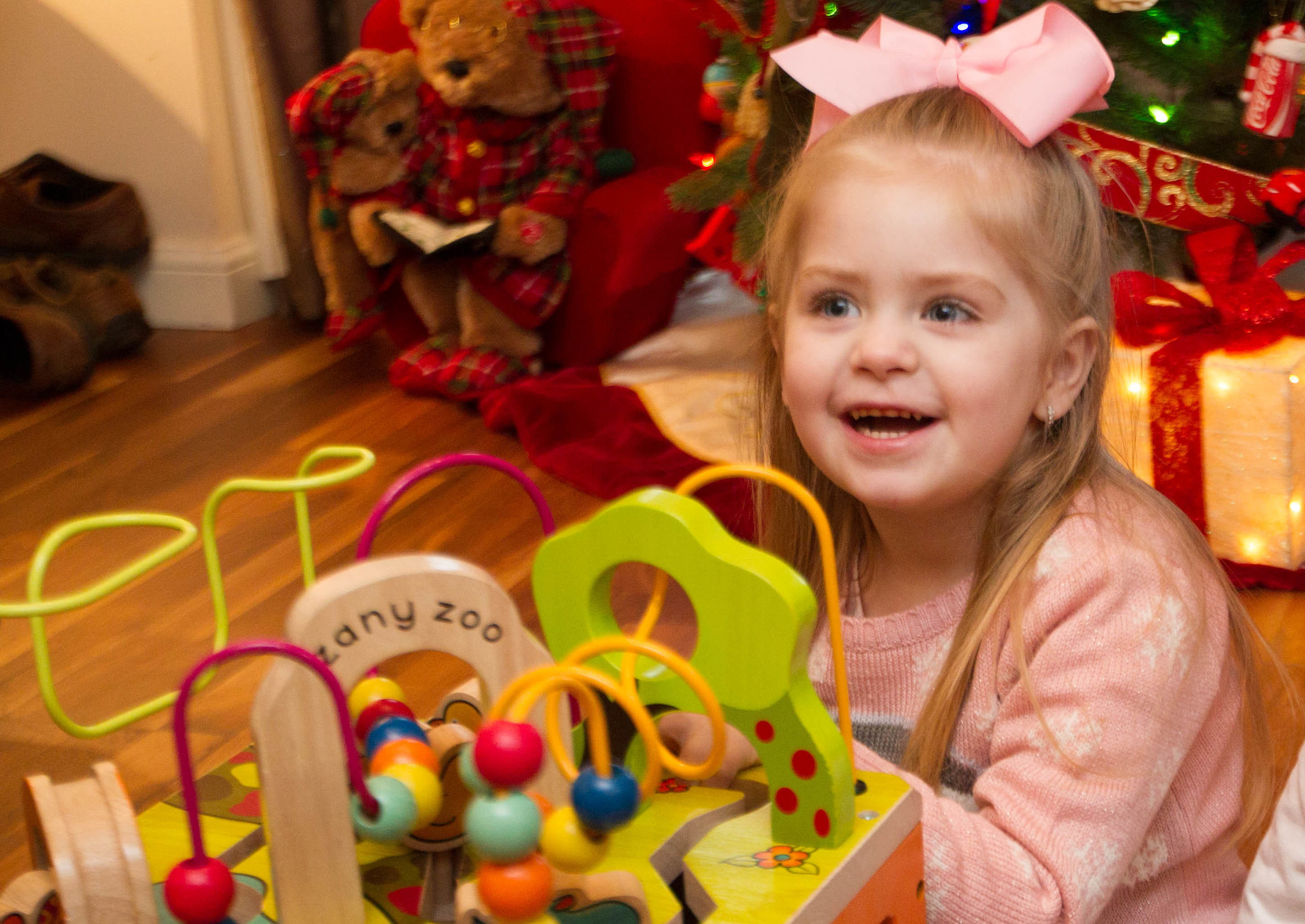 A GIRL left paralysed after being hit by two strokes just before Christmas has learned to walk, talk and smile again.
Crystal-Marie Brown, three, was paralysed down her right side after suffering a devastating double attack on December 4.
Normally a beaming picture of health, Crystal-Marie's episode came as a terrible shock for parents Natalie, 22, and Michael, 23.
But now, after hospital treatment, the battling toddler is recovering at home and already delighting mum and dad with her cheeky grin.
"She's our wee miracle," said mum Natalie.
Crystal-Marie's medical horror story unfolded after Natalie discovered her crying and with her face "fallen and lopsided" in the middle of the night at the family home in Muirhead, North Lanarkshire.
"I rushed to see why she was crying and something terrible had happened to my wee girl. When I tried to give her a drink of water it ran down the side of her little face," she said.
"She was unable to sup because the whole of her right side was completely paralysed.
"We knew right away we had to get her to hospital as quickly as possible."
Natalie said the only warning sign had been a slight limp Crystal-Marie had developed two days earlier.
They were worried enough to take her to hospital, but were reassured Crystal-Marie, big sister to Michael, 18 months, was only suffering from an irritable hip.
When the strokes struck, Natalie and Michael, a car mechanic, faced a race against time to get their little girl to the Royal Hospital for Children in Glasgow.
"We knew every second counted," Natalie added.
At the world-renowned children's hospital, doctors took the tot for a scan which revealed she had suffered a central nervous system vasculitis episode, or a stroke, not once, but twice.
"We were told only one or two children in a million get this but it didn't make it any easier to accept," Natalie said.
"I had never heard of children suffering strokes, only adults.
"We were upset and shocked to the core," said Natalie, who had taken Crystal-Marie to a Christmas party with little Michael only days before where they had been playing, laughing and giggling.
After she was given aspirin to prevent further attacks, Natalie and Michael prayed she would recover. Their hopes were raised within 24 hours, after the brave toddler tried to smile at them from her hospital bed.
"In just 36 hours she gave me the loveliest grin and I knew everything would be OK," Natalie added.
"She is walking now just weeks later.
"Before the strokes hit, she was right-handed but she uses her left now.
"Physiotherapy is helping her walking as she still has a wee bit of a limp but she's doing really well.
"It's amazing, especially when you think how long adults take to recover from strokes.
"Little ones are so resilient."
Natalie is now calling on doctors to be vigilant for strokes in children.
She said: "We just want doctors to consider them in kids, even if they are rare.
"If Crystal-Marie had got a scan on her first hospital visit she might have been given aspirin and avoided a second stroke.
"If your child suffers a one-sided weakness, limp or bad headache please ask for a scan."
Brave Crystal-Marie got home from hospital just two days before Christmas.
Aside from the daily doses of aspirin, doctors have told the couple to keep her iron topped up.
"We're now trying to make spinach and broccoli appealing so I'm hiding it in beans and other favourite food," Natalie smiled.
Prof David Mendelow, head of neurosurgery at Newcastle University, said strokes in children were "very unusual" but those who do suffer them often make very good recoveries.
"They have what we call neuroplasticity which makes them cope very well," he added.
A spokesperson for NHS Greater Glasgow and Clyde added: "Crystal-Marie has already made a good recovery and we will continue to support her ongoing rehabilitation as an outpatient."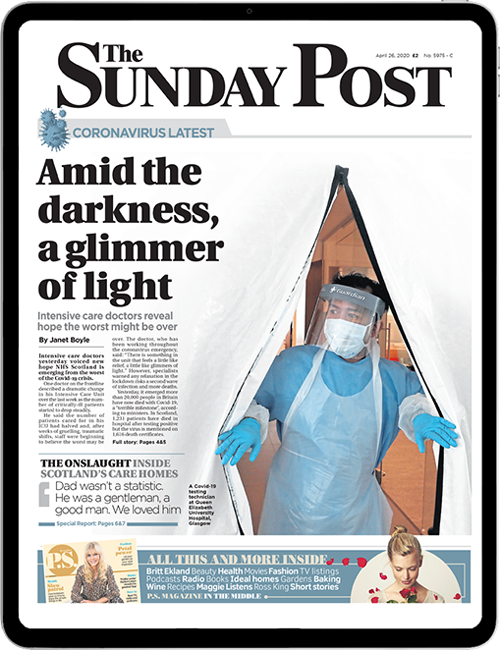 Enjoy the convenience of having The Sunday Post delivered as a digital ePaper straight to your smartphone, tablet or computer.
Subscribe for only £5.49 a month and enjoy all the benefits of the printed paper as a digital replica.
Subscribe