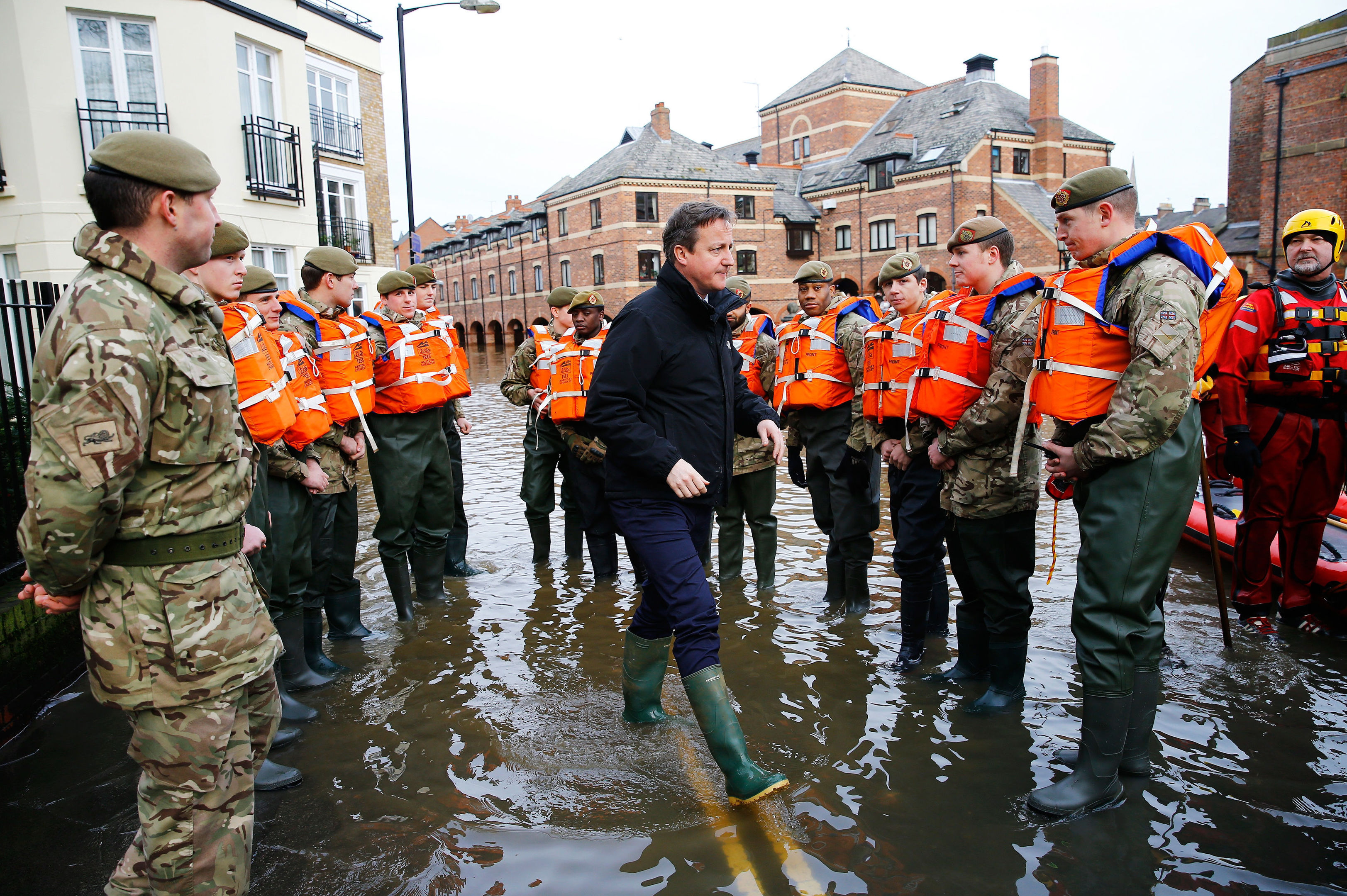 For thousands of UK families and businesses "out with the old and in with new" simply meant they would start 2016 by throwing out everything they ever owned after filthy water swept through their homes.
As for bringing in the new, well that now really depends on if they were insured . . . and if the insurance companies pay out.
Whether you blame these events on climate change, man made global warming, El Niño, the building of new homes on flood plains, the draining and drying of marsh lands and the lack of dredging of our rivers, the response of our Government and the Environment Agency has again been predictably late and woefully inadequate.
The irony in the name of York's flooded champagne bar, used as a backdrop for most news bulletins and interviews, did not go unnoticed – Plonkers!
Never a more apt name for our all-at-sea and hopelessly out-of-his-depth PM David Cameron and shamed floods chief Sir Philip Dilley (who was dilly dallying in the Caribbean as the UK sank).
As for the Environment Agency's ridiculous mobile plastic flood prevention barriers, it's no wonder so many towns and villages across Northern England were cut off and partly submerged if that's all they have to stop the rising flood waters.
The emergency services, mountain rescue, coastguard and army have all mucked in and have done their very best to bail out those in trouble, but as the first storm troopers were sent in I couldn't help but think it was all a bit Dad's Army.
Don't panic! Don't panic!
---
READ MORE:
Storm Frank clear-up begins after floods and power cuts
Floods minister warns of 'very bad situation' as fresh storm approaches
---
No boats, no weatherproofed uniforms, no wellies, waders or even water wings!
Again, as with last year , and the year before that, oh and the year before that, our New Year news has all been but dominated by our freakish winter weather.
We know it's coming yet we are still surprised and caught out when it arrives.
Scotland has earmarked more than £40 million for flood protection alone but was again battered, billions have already been allocated across the rest of the UK over the next six years but the situation on the ground doesn't ever seem to improve.
The fact is it has got worse, proving beyond doubt that our prevention money is not being spent wisely.
Our long-term flood prevention strategy is deeply flawed and now urgently needs reviewed.
But will we accept the findings? The solutions put forward? The humongous cost?
Somehow I don't think we will.
The cost of installing a network of man-made storm drains, the batteries of hydraulic water pumps, the dredging of all our waterways, the building and maintaining of flood barriers will be astronomical.
It's certainly not something our short-term government "visionaries" will eagerly support.
Equally, any undertaking of these massively expensive projects, especially in areas of natural beauty, will have environmentalists whipping up huge storms of fury, sinking any chance of common sense ever prevailing.
In the meantime I suggest we spend what's left of our cash to go bargain hunting in the sales . . . for a canoe!
If not we might find ourselves in 2016 up a certain creek without a paddle!
Happy sodden New Year!
READ MORE FROM DONALD MACLEOD:
Calculating Donald Trump simply doesn't care what we think of him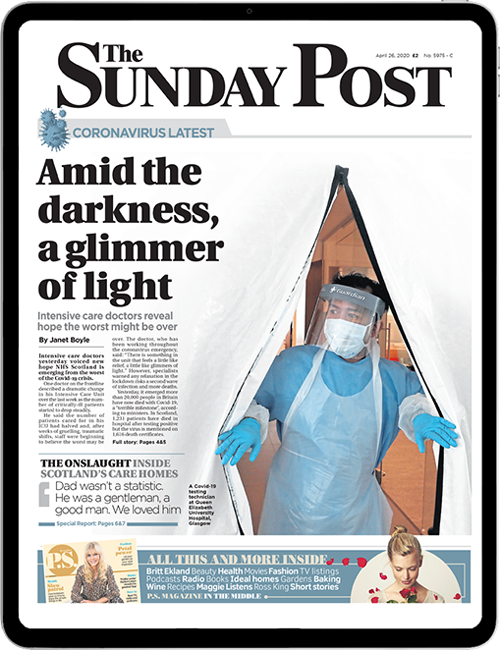 Enjoy the convenience of having The Sunday Post delivered as a digital ePaper straight to your smartphone, tablet or computer.
Subscribe for only £5.49 a month and enjoy all the benefits of the printed paper as a digital replica.
Subscribe