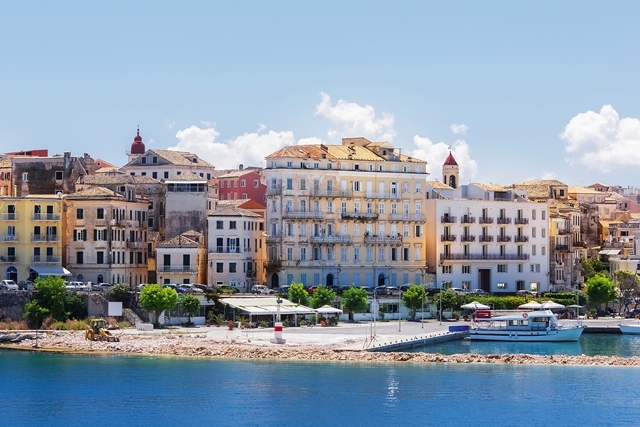 CORFU is the best known Ionian island, and one of the Mediterranean's most popular destinations.
Birthplace to Prince Philip, this beautiful island has it all a stunning coastline, brilliant beaches, excellent hotels and a rich cultural heritage.
Oh, and did I mention the climate? Unlike most Greek islands Corfu is green and lush.
The Venetians, French and British left behind many reminders of their rule. It was only in 1864 that Corfu became part of Greece, yet the island's contribution to education, literature, the arts and politics has been enormous.
When I visited in late September (a great time to visit, as is May), I rediscovered just how much I love this island.
My base was the impressive Marbella Corfu Hotel. Located in the tranquil Ioannis Peristeron, about 25 minutes from Corfu Town, it's an ideal base from which to explore.
I'm not a big lover of large resorts I find the service so often gets lost, and you're seen as a wallet, not a person but this place is totally different. I can honestly say that the friendly staff are among the best in the world, and the standard of the rooms, food, service and cleanliness is as good as it gets.
With 384 rooms, the hotel is set in beautiful gardens and overlooks the turquoise Ionian sea. I went for the All Inclusive option and so explored the variety of bars and restaurants offered.
There are six restaurants. La Terrazza is the buffet restaurant, then there's the wonderful Comodo Italian restaurant, the Splash American Diner, the Dolphin restaurant, the Platea Greek restaurant a la carte and the beachfront, romantic La Bussola a la carte Sea Food Restaurant.
If you've youngsters there's a mini club, and while they're playing you can work out in the gym, or indulge in a spa treatment or unwind in the hammam or sauna.
Summer view over the Ionian Sea, Paleokastritsa resort, Corfu (Iosif Lucian Bolca)
You've a choice between a freshwater pool, sea water pool, Jacuzzi or the private blue flag beach with sun loungers and parasols. Kids have their own water park pool and there's also a baby pool.
A wide range of sports and water sports adventures are available, including yoga, archery, volleyball and water sports. Boat cruises are also on offer.
Corfu Town the island's capital is nominated as City of Culture for 2021 and a very fitting candidate it would make. It was built during the Venetian Rule (1386-1797 AD) and has attractive old mansions, golden stone steps, Byzantine churches and picturesque squares, all of which makes it reminiscent of wonderful ancient Italian cities.To read more about international travel, click here It has a beautifully decorated central square, Spiniada, which is joined with Epano square, in front of the Old Castle.
In that area stands the statue of General Von Schulenbourg who defeated the Turks in 1716, thus saving the town.
The neoclassical buildings of the English Period, stretching from the Ionian Academy to the palaces, are also stunning.
Equally impressive are the mansions built during the second French occupation (the imperial 1807-1814) which look a lot like the buildings at rue Rivoli, Paris.
A don't-miss restaurant in Corfu Town is 'to Mike' (see to-mike.com).
It's centrally located and Mike is a very experienced chef who's worked all over the world. His food is fabulous the perfect place to try Greek salad, calamari and moussaka.
There's no doubt the Greek economy has taken a terrible battering but the people are working hard to get over it.
They're making spectacular efforts to keep their tourists happy, and the British are still the number one nationality visiting Corfu. It's a safe, friendly and easy island to visit.
Flights go from pretty much every regional airport in the UK (unfortunately for me, mine from Edinburgh was with my least favourite airline that starts and ends with 'R'), but it's only three-and-a-half hours (thank God) then you land in one of the prettiest places in Europe.
If you stay at the Marbella make sure you use the services of the 'Exclusive Taxi' company run by Spyros and his nephew Kostas.
They speak perfect English, have a wicked sense of humour, and are a source of information on everything to do with Greece and Corfu.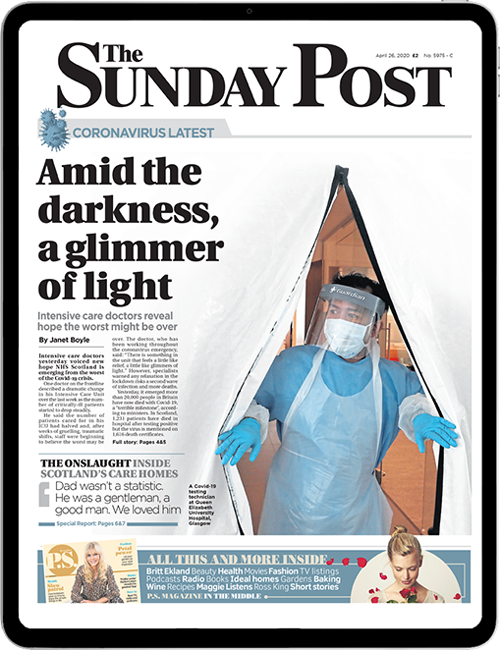 Enjoy the convenience of having The Sunday Post delivered as a digital ePaper straight to your smartphone, tablet or computer.
Subscribe for only £5.49 a month and enjoy all the benefits of the printed paper as a digital replica.
Subscribe