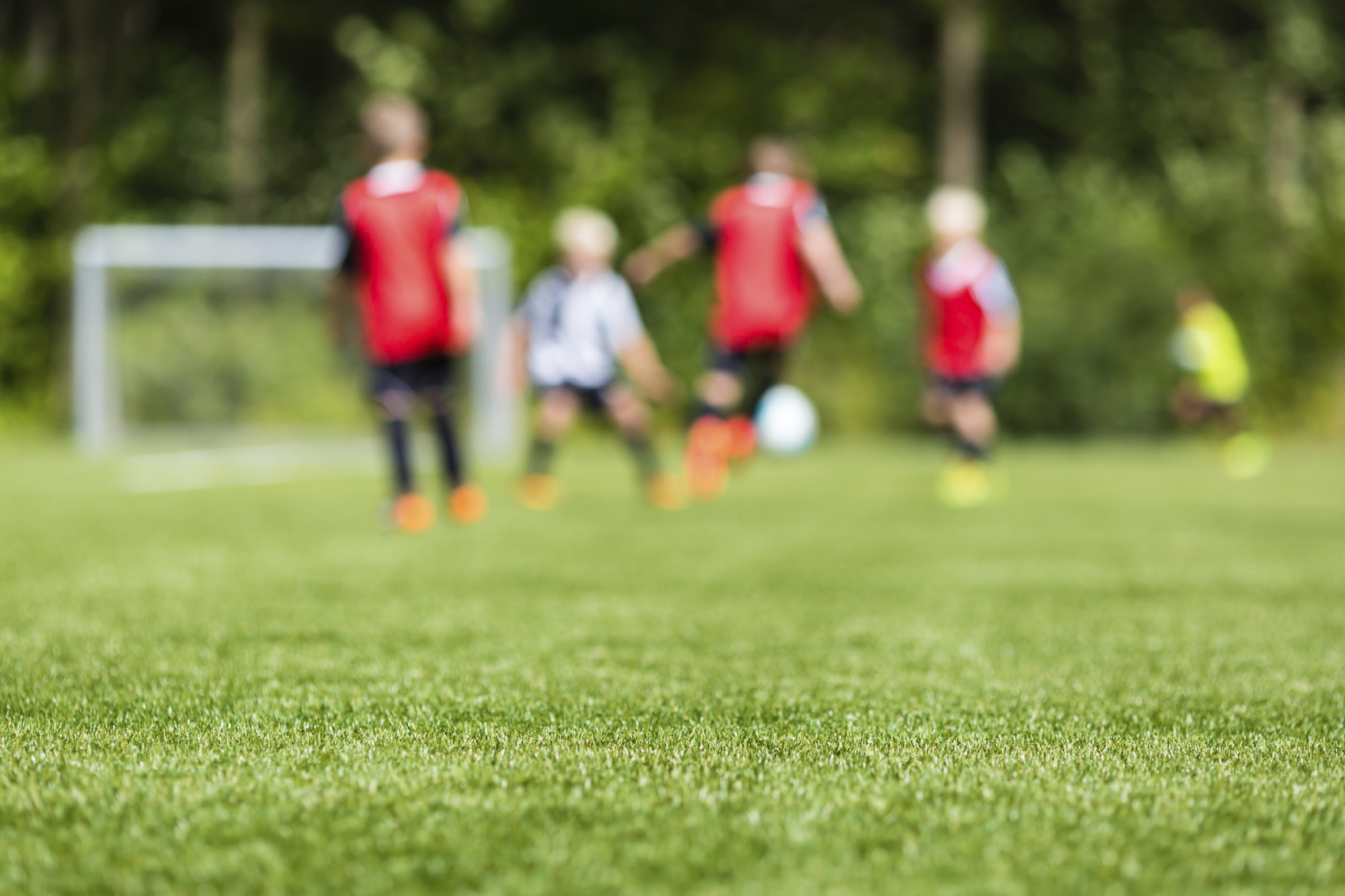 Thousands of amateur and professional athletes play on the all-weather surfaces every week.
But concerns are growing across the Atlantic that rubber substances used to protect the pitches are leading to cancer clusters.
Authorities here are being urged to investigate the cancer link allegations – which the makers of artificial turf strongly deny.
The Sunday Post has learned some professional football clubs – which have recently installed multi-million pound 3G pitches – are to consult world authority FIFA over the health fears.
It's alleged hundreds of young footballers who regularly played on artificial pitches in the US later got cancer.
A high proportion were goalkeepers, with their families convinced diving on the turf led to them developing the condition.
Grieving mum June Leahy, whose University of Miami goalkeeper daughter Austen Everett died of non-Hodgkin's Lymphoma at the age of 25 in 2012, said: "I have no doubt Austen's illness was linked to her love for football.
"It's horrific to think the sport she loved could have killed her.
"I'd urge the authorities in Scotland and the UK to stop using the pitches until a definitive answer can be found on whether they are safe or not."
University of Washington coach Amy Griffin, 50, a former player with the US national team, has been researching the worrying claims.
She claims to have found more than 158 cases of footballers – 60% of whom were goalkeepers – developing cancer and is convinced their illnesses are linked to a substance called crumb rubber infill.
Typically made from crushed tyres it is spread across artificial turf to improve the natural bounce of the ball.
The gravel-sized black pellets also protect synthetic grass from wear and tear and allow it to soak up water more effectively.
However, studies have found a mixture of deadly chemicals lurk in old tyres including mercury, lead, benzene, arsenic and other carcinogens.
It's feared the pellets may be accidentally swallowed, or become lodged in arm or leg wounds, when players make contact with the turf.
Although there are natural alternatives, such as coconut husk, crumb rubber infill is used in around 90% of Scotland's artificial pitches.
Currently 12 professional Scottish football teams play on the pitches including Premiership clubs Kilmarnock and Hamilton Accies.
Scottish League One team Stenhousemuir is consulting FIFA and trade body the Sports and Play Construction Association (SAPCA) over the health scare.
David Reid, vice-chairman of Stenhousemuir, said: "The club has asked our retained consultant to update it on the recent articles printed in the US and seek clarification from FIFA and the UK trade body SAPCA."
The gap in scientific understanding is the reason the state of California is currently doing its third study into synthetic turf fields.
Its latest multi-million pound research project hopes to provide some definitive answers by June 2018.
There are hundreds of artificial sports pitches across Scotland which are used for football, rugby, hockey, tennis and other field sports.
But a spokesman for sports body Sportscotland insisted they are safe.
He said: "There is a substantial body of evidence outlining the safety of crumb rubber used on 3G pitches."
A spokesman for FIFA said its medical assessment and research centre had already probed health fears linked to synthetic pitches.
He added: "At that time, the conclusion was clear – the available body of scientific research on this issue did not substantiate the assumption that cancer resulting from exposure to crumb rubber infill could potentially occur."
Synthetic pitch consultant Eric O'Donnell also believes the surfaces are safe.
The businessman, who works with a number of football clubs in Scotland, said: "Our labs test these materials on a regular basis and you would need to ingest vast quantities to have any impact on your health.
"Would I let my children play on it? Yes and I do."
Despite this, Amy Griffin is convinced the "little black dots" that "get everywhere" are making players ill.
She is demanding more studies to be done on the toxicity of crumb rubber.
"I've coached for 26 or 27 years," she said. "In my first 15 years, I never heard anything about this. All of a sudden it seems to be a stream of kids."
Following the outcry over the pitches in the US, politicians are now calling for a federal investigation. And some state and education authorities have begun replacing pitches.
No one from SAPCA was available for comment.
However, artificial turf producers in the US have consistently denied their products present a cancer risk.
They say more than 50 studies have been conducted into the health effects of crumb rubber and none has directly linked its exposure to cancer.
---
READ MORE
The dark side of the dream factory: Promising young footballers 'exploited' by agents
Cervical cancer test saved my life… so don't delay it
---
History
ASTROTURF was developed by US biotech firm Monsanto Company in the 1960s.
First called "ChemGrass", it was later named "AstroTurf" after it was installed in Houston's Astrodome in 1966.
Monsanto, which also made Agent Orange, a biological agent used in the Vietnam war, used sand in its turf instead of rubber.
A new generation of softer turf then emerged, which was made with rubber infill, and designed to give the surface more "bounce" and help reduce injuries.
---
Experts' view
Professor Karol Sikora: World-renowned oncologist, University of Buckingham
The question of what causes cancer is highly debated among doctors and scientists.
It is a hot topic for many of us as we consider the safety of thousands of everyday substances.
It is possible that rubber crumb infill pitches are cancer-causing.
However, the picture coming from the USA is not a very controlled observation.
There are several questions to ask, some of which are vital.
Do people who have played on pitches with rubber have a higher cancer incidence than those who play on grass?
How would we determine this? Would we do this by numbers or comparing the patients' lifestyles?
We have to consider also that there are nasty compounds lurking around all of us.
Evidence to make any link like this has to be established with large numbers of people.
So far we have not seen large enough numbers from a country as populous as the US.
We must bear in mind that substances like asbestos, which does cause cancer, started out with small numbers of patients being observed.
What we must also remember is that lymphoma, a cancer of the lymphatic system, often occurs in younger people who are more involved in sport anyway.
We think the reason is simply that the immune system gets more stimulated in people in their twenties and thirties.
Professor Andrew Watterson: Expert in environmental health, University of Stirling
THERE have been long-standing concerns in the US about lead and other heavy metals in the tyre crumb used in some artificial pitches.
There have also been debates about players being exposed to various volatile and semi-volatile chemicals that may be present.
The latter may volatise in air or leach into water, so could present a potential risk. But whether they do or not is still unknown.
In the US, a limited number of studies have shown that the concentrations of the chemicals in the air above artificial turf fields were typically no higher than the local background.
Other studies have also flagged no risk but they did not, as far as I'm aware, cover all types of artificial pitch made with different substances in different settings and climates over a period of time.
Good epidemiological studies on cancers linked to football players are currently lacking so there's an absence of evidence about possible links.
That means we don't know if there are any adverse effects or none.
Some researchers have said if we don't know about artificial grass health hazards, why not just use natural grass on pitches, which is a legitimate question.
A study on the potential health effects associated with the use of recycled waste tyres is due to be completed by June 2018.
It should indicate more clearly if the cancers reported in the US goalkeepers are statistically significant or not and linked to artificial pitches.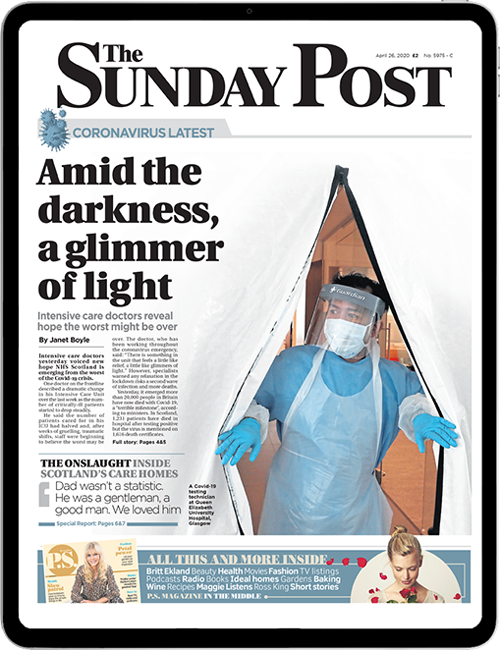 Enjoy the convenience of having The Sunday Post delivered as a digital ePaper straight to your smartphone, tablet or computer.
Subscribe for only £5.49 a month and enjoy all the benefits of the printed paper as a digital replica.
Subscribe