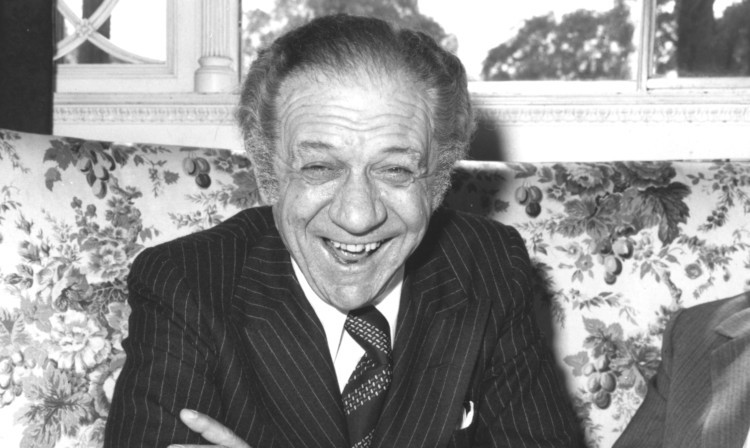 Bless This House was one of the top sitcoms of the 70s and if it hadn't been for the death of Sid James, it would have gone on for much longer.
That's the opinion of the show's biggest fan, Richard Bell, who runs his own website about the telly classic and reckons few, if any, shows have come close to matching it.
With Carry On star Sid in the lead role, and Diana Coupland as his wife, it was the story of the Abbott family, from Putney.
Sid Abbott was a travelling salesman for a stationery firm, and a diehard Chelsea fan, never giving up the notion he was boss of the house even though that was far from the truth!
His missus, Jean, really ran the show, could twirl him round her little finger, and did her best to keep their two kids in line. They, of course, were Mike and Sally, played memorably by Robin Stewart and Sally Geeson.
"We'll keep making this one until one of us kicks the bucket," Sid had admitted when asked how long the sitcom could continue. As the cast and crew clearly loved making it, and the country loved watching it, he was right.
Sadly, it was his own death, at just 62 and days after filming an episode, that saw Bless This House come to an untimely end.
"Recently, I met Sally Geeson and Robin Stewart and, to be honest, they were lovely people, and it felt as though I'd known them for years," said Richard.
"I'd met Sally once before and spoke to her a few times on the phone, and they've just been very complimentary about my website and love to hear from people who remember the series.
"Crikey, it's 40-odd years since it finished, and at the TV archive tribute at Stourbridge, where we met, it was great to see people there for autographs.
"Sally seems genuinely surprised that so many people still love it, and she just doesn't seem to have changed a bit!"
It was really Sid James who made the series what it was. That was quite a feat, considering we all knew him so well from other things, not least those Carry On classics, but he went from naughty old rogue to loveable dad with ease.
"The series was created for Sid," says Richard, "and he'd done sitcoms before Bless This House. After he passed away in 1976, we learned there had been talk of another series, and all the cast said there was no way they could try to replace him.
"Sally's said many times that when the cast came out, one by one, the audience didn't really lift the roof until Sid came out. He was such a popular guy.
"The big secret was that they were believable as a real family. If viewers can believe the characters, you're halfway there. Diana Coupland had sent me a nice letter, and a few years ago, I met her widower.
"People with a son and daughter would write to her, saying: 'I see you're having similar problems with your kids. What can I do to help them?'."
Richard's love of the show is all the more surprising as he wasn't even out of his cot when it was first broadcast.
"I wasn't actually born until 1971," he reveals, "so that was just as it started. The first thing that I ever saw was the feature film, which was made in 1972 but which I would've seen around about the early 80s.
"So I was 10 or 11 and it was just something that clicked with me. In the mid-1980s, ITV repeated the sitcom and it's just grown from there. The website has been on there for 10 years, which surprises me!
"I often wondered if anyone else would start one up, but they haven't, and I get emails about the show from all over the place. I get them across the world, such as Australia, where they seem to love Bless This House.
"I can understand that many a man watched it for Sally!" Richard laughs. "Bless her, she really has aged well, and when I saw her, I couldn't believe any time had passed!"
"Robin was also keen to put right these rumours over the years that he didn't get on terribly well with Sid. He told me that it's just a load of rubbish.
"At the end of the day, he loved Sid like the rest of us did. I think some of this came because they tried to make something of the fact that Robin wasn't in the feature film version.
"They reckoned he'd been sidelined because of a problem with Sid, but the fact was Robin was already pre-booked to do something like theatre work, so he wasn't available.
"That was why Robin Askwith took the part of Mike. It's good that we know the truth now."
Today's popular shows, even the real biggies such as Coronation Street and EastEnders, are often dark affairs, with much fretting, violence, divorces and worse.
Richard agrees that Bless This House was a little ray of sunshine, and perhaps today's producers and directors might take a leaf out its book and make something upbeat and cheerful now and then!
"Things like My Family was a bit upbeat and quite recent," he points out. But without sounding prudish, I find a lot of what's on TV today seems to be rude because they think it's funny.
"I just don't think the writers are there like they used to be. Whereas Bless This House had a wonderful pool of writers, not least Carla Lane."
For more on this classic sitcom, visit Richard's fantastic site at www.blessthishouse.net.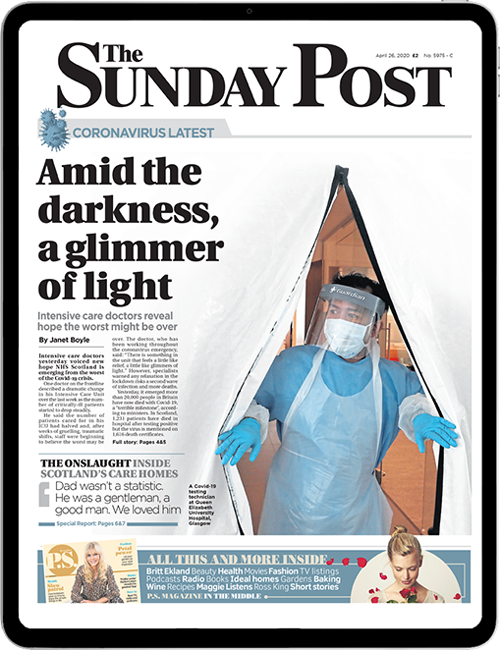 Enjoy the convenience of having The Sunday Post delivered as a digital ePaper straight to your smartphone, tablet or computer.
Subscribe for only £5.49 a month and enjoy all the benefits of the printed paper as a digital replica.
Subscribe