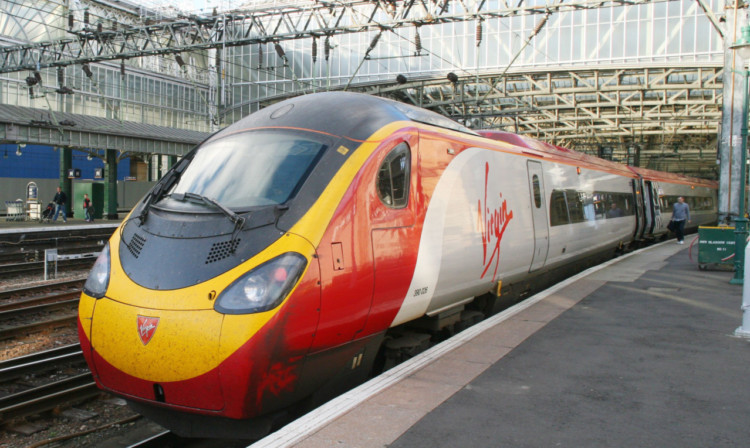 A little advance planning can save lots of cash on rail fares.
Are you planning to travel to do your Christmas shopping or visit relatives?
Why not save yourself some cash, and last minute stress, by arranging your travel now.
With rail travel the best savings are usually had by booking twelve weeks ahead, but advance tickets can sometimes be bought the night before, or even on the way to the station if you've got internet access on the move.
Last week you could buy an advance ticket for Edinburgh to London for just £29.50, compared to an anytime single fare of £152, a saving of 80%. Aberdeen to Glasgow was £11.30 compared with £37.
Customers who booked in November saved nearly five million pounds on festive fares last year, according to thetrainline.com.
Iain Hildreth, Marketing Director at thetrainline.com commented: "As many families start to make plans for Christmas time and know where they need to be and when, it's sensible to book now whilst the best value tickets are still available. We always remind our customers at this time of year of the great savings that could be made when you book in advance with us on our website or mobile app."
Split ticketing offers another way of cutting the cost of rail travel. If you are travelling from A to Z on a train that stops at then it can be cheaper to buy a ticket from A to H and another from H to Z. You may have to get off the train at H and back on again, so watch for restrictions.
Working out the best deal yourself can take some time, (try the National Rail website) but iPhone users can download the Ticketysplit app, (non iPhone users can use the service via their website, which will do the job for you.
Railcards can save cash even if you're not a regular traveller. For £30 a year you can get a third off off-peak travel, so spend £90 a year and you've saved yourself money.
You can get a 15-25, Family & Friends or Senior railcard for £15 in Tesco points via the Tesco Rewards site. They send a code to use on the Railcard website.
Booking your rail ticket online
Wherever you are planning to travel, it pays to shop around, but fortunately that doesn't mean tramping from station to station.
A good starting point is the National Rail website at nationalrail.co.uk. While you can't buy tickets, it shows fares and gives links to the train operators.
ScotRail and others often give discounts on their routes that don't appear elsewhere.
To get a feel for the best possible fares, check out a few of the train booking sites.
TheTrainline.com Charges £1.50 a transaction, but ticket postage is free. If you don't mind when you travel, the Best Fare finder can give you the cheapest day and time.
Raileasy.co.uk Good for hard to spot deals but there's a £1 charge on tickets over £10.
Redspottedhanky.com Good for if you have some Tesco clubcard vouchers as the value is doubled. A £10 voucher is worth £20.