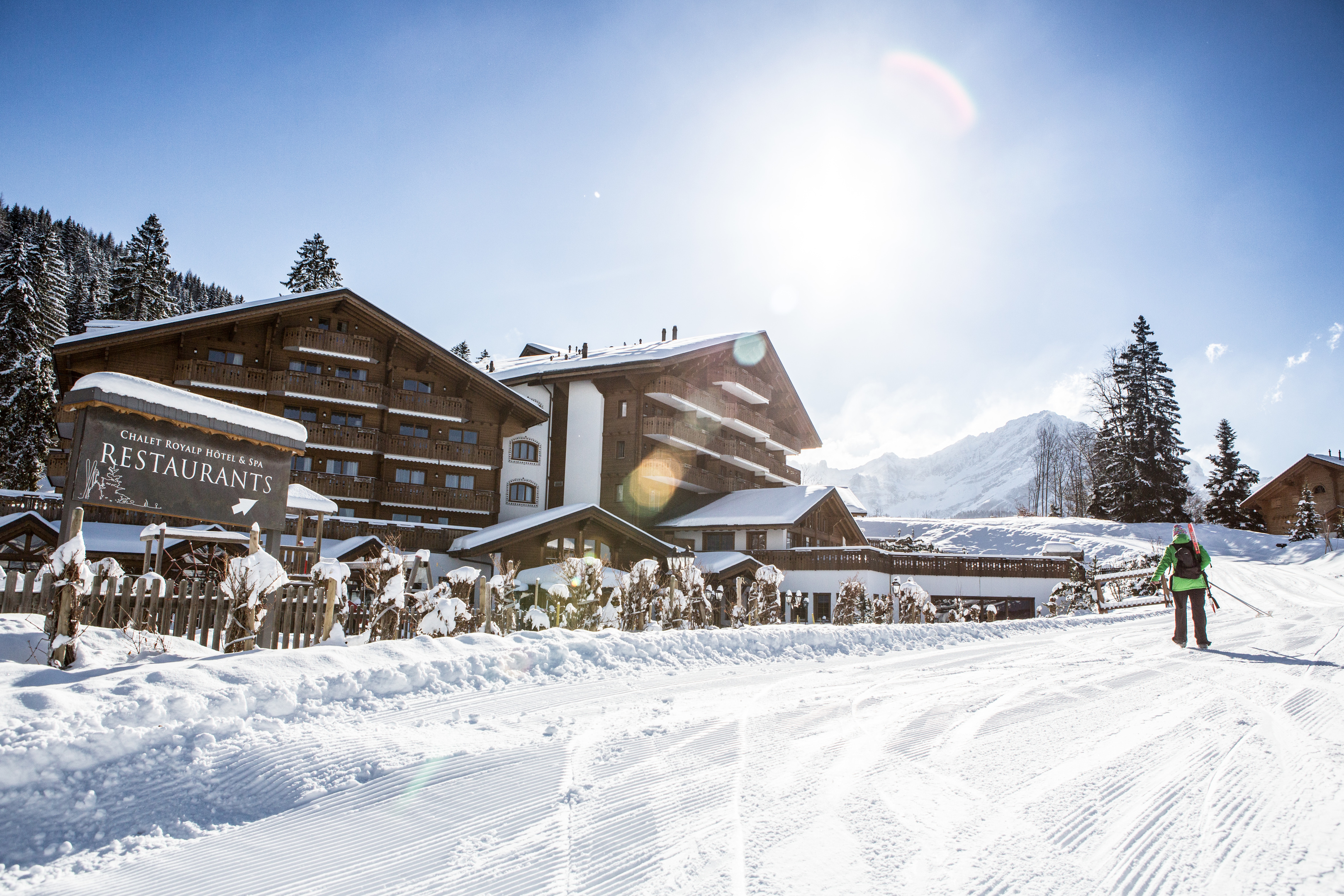 This is chocolate-box Switzerland. Summer or winter it's drop-dead gorgeous, and you can't possibly go and not fall in love with this resort.
High up at 1300 metres, and a world away from pollution and noise, yet it's still less than 90 minutes from Geneva airport (easily accessed via easyJet from Edinburgh in two hours).
When I was there recently I found a wee gem. One of those hotels so perfect you almost don't want to write about it in case it spoils it for a return visit. But OK, seeing as it's you . . .
It's called the Chalet RoyAlp Hotel & Spa (www. royalp.ch) and it's setting is jaw-dropping, amid mountains and forests, and with crystal-clear mountain air.
The 63 rooms and suites and 30 apartments are decorated to the nth degree, with natural wood, stone, sumptuous fabrics and all sorts of wonderful little touches.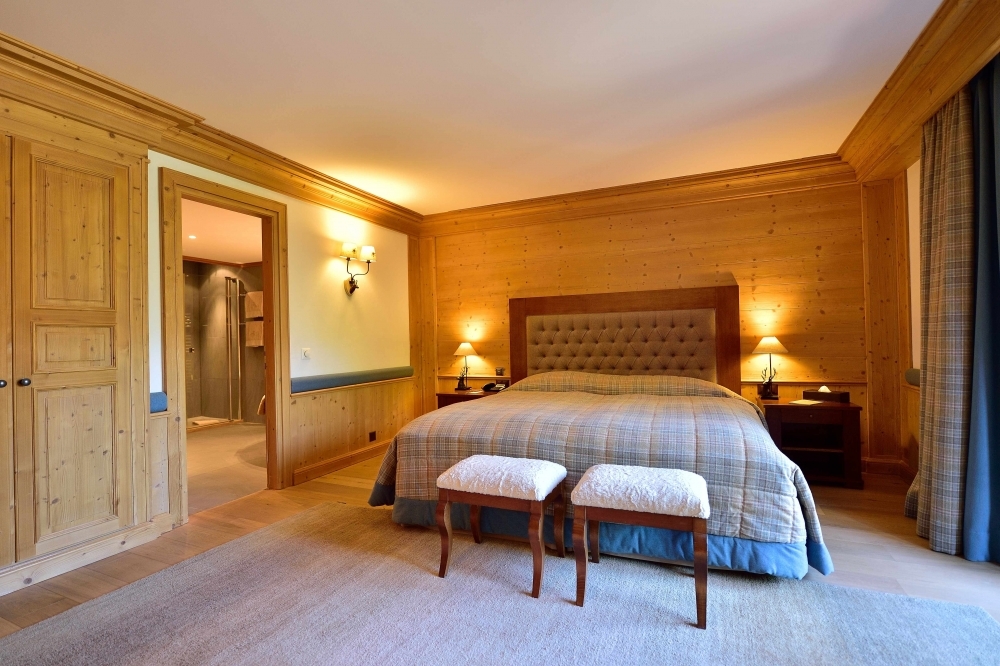 Luxurious toiletries in the bathrooms, thick towels, beautiful bed linen, balconies to linger on – it's all here. The English-speaking staff can't do enough to help and the breakfast choice is dazzling.
There's nothing you could want that isn't offered. Of the 200 places I visit every year, I'd say this has the best breakfast offering of any.
Needless to say, the rest of the food offering, from their award-strewn chef Alain Montigny, is first class.
Then there's the beautiful, spacious bedrooms, wonderful public areas and a vast indoor pool and full Spa.
Oh, and it's only a five-minute drive to one of the world's most scenic golf courses – where you can get a free golf introduction lesson in summer.
Expensive as Switzerland is, there ARE ways to cut costs, and coming to Villars is one of them.
In winter all children under nine years old ski for free in the entire ski area and stay free in their parents' room in many hotels.
In summer you can use the Free Access card which is given automatically to all guests who spend a night in the resort from June to October.
This magical card is valid for your entire stay and is given to you by your accommodation provider.
It gives you unlimited use of up to 30 'freebies', such as transports (gondolas, altitude bus and funiculars) or activities (sport & leisure: tennis courts, mini-golf, golf practice, outdoor swimming pool, bowling alley, Indiana trail, high ropes park, paddling on altitude lake, miniature train and electric cars entertainment park for kids in nearby Gryon) and three themed guided walks.
It also includes entry to the alpine museum in pretty Diablerets village, and a vinyard hike and wine experience in Ollon, ending with a glass of wine.
See www.free-access.ch for more.
In the heart of the mountains of Vaud, at an altitude of 1,600 metres, you find the stunning Golf Club Villars (see golf-villars.ch). Perched on a plateau facing south toward the Alps and Mont-Blanc, it was founded in 1922.
If you want to learn the game, there are week-long programmes for all levels – Monday to Friday, 10 hours of group lessons per week, video, etiquette, rules, round of golf accompanied by a pro, equipment available, preferential green-fee, welcome and farewell drink.
During summer children under nine years old also stay free in their parents' room in many hotels.
In summer, more than 300 km of marked hiking trails and 150 km of all-terrain bicycle trails allow you to discover the countryside. Three high-altitude lakes and numerous alpine farms (serving breakfast cooked on wood fires and demonstrating cheese making) offer a unique experience.
In winter, the 77 ski lifts and 220 km of trails of the Villars-Gryon-Les Diablerets and Glacier 3000 ski area mean that you can leave and return to the resort with your skis still firmly on your feet, having skied from the 3,000-metre glacier all the way back to the village.
An ice-rink, a sledge run, snow-shoeing, cog railroad, sports centre and other attractions ensure there are always plenty healthy activities year-round.
You can't come to Switzerland (well, I can't anyway) without having a cheese fondue. Yummy runny Swiss cheese melted with kirsch is disastrous for the waistline, but too good to miss.
If you're in Villars the specialty restaurant to look out for is Vieux Villars, in the heart of the village.
Both fondue and raclette (the other national Swiss dish) are offered, and darned good they are too!
For more info see www.villars.ch/en/index.cfm