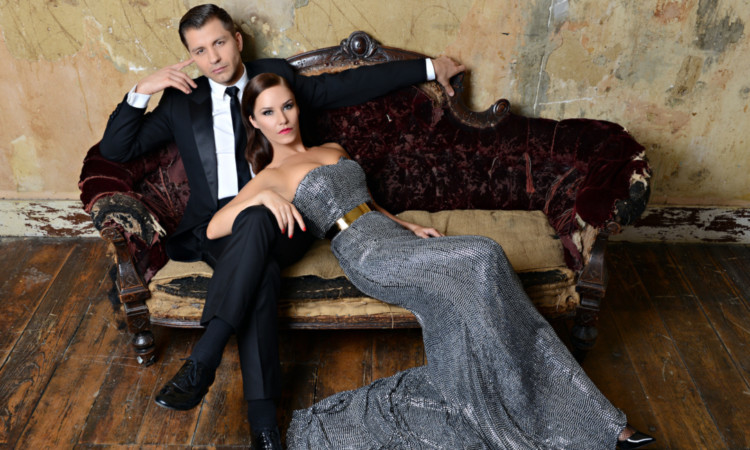 "The only way to beat Simon is to be better than ever"
Strictly Come Dancing star Pasha Kovalev reckons the BBC show has just had its best-ever year.
And he knows the forthcoming series is going to have to be even better to take on a revitalised X Factor with Simon Cowell back in the line-up.
In three short years with the Saturday night sensation, Pasha has reached the final twice with Chelsee Healey and Kimberley Walsh and had a decent season with Rachel Riley.
"When I danced with Chelsee, that was the best final," Siberian-born Pasha told The Sunday Post.
"The next year it was topped with Kimberley, Denise Van Outen and winner Louis Smith.
"It was much stronger and you thought you wouldn't be able to top it.
"But what we witnessed in the last series was that it was even more entertaining and the ability of the celebrities was much higher.
"That's the only way to go, keep inviting celebrities who can deliver better performances.
"I know Simon has a talent for creating amazing shows so I just hope Strictly will be even more entertaining than before."
Pasha's one disappointment from last year was that Countdown star Rachel went out just as better things beckoned.
"The week we left was actually the first week she had got rid of her fears," confides Pasha.
"There is stress in the first few shows if you have never danced before and it takes time to adapt. She had finally started enjoying it and I felt if she'd stayed she'd really have blossomed."
What's become known as the Strictly curse which reared its head again last week with the love split of Susanna Reid struck when Rachel's marriage broke down mid-series.
There was speculation that it was partly down to all the time she spent with Pasha, but he shrugs it off.
"You always get paparazzi following couples trying to see what's going on. If that bothers you, then you need a different career."
Pasha and former Strictly fave Katya Virshilas start their own tour later this month with dates from late May in Motherwell, Aberdeen, Inverness, Perth, Glenrothes and Arbroath.
"We have all the dances and sparkles like Strictly, but it's more cosy," adds Pasha.
"We teach some of the audience a routine and they can ask anything they like."
For more details, see katyaandpasha.com.