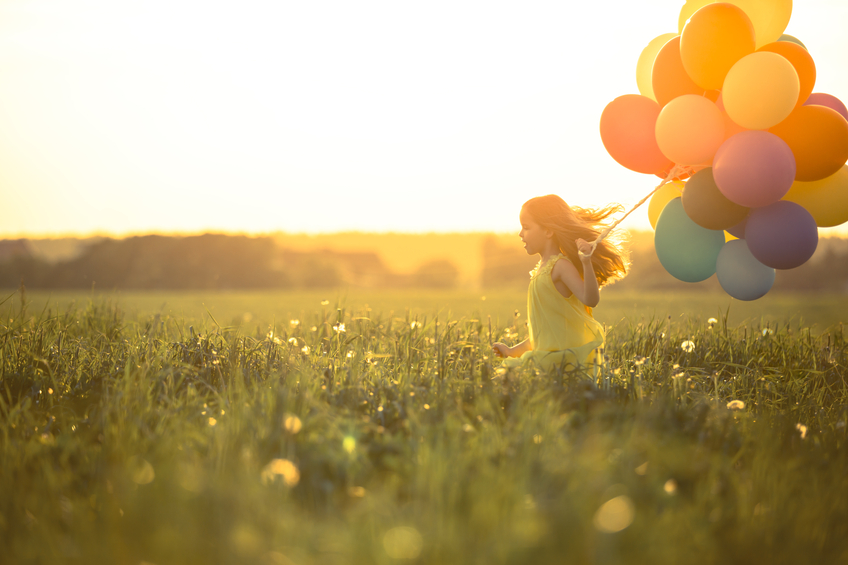 IT'S been one thing after another in 2016.
So far we've had a host of beloved celebrities dying, the shock of Brexit, political turmoil at home and abroad, and chaos in the financial markets.
And on top of all that, the past few weeks of summer have been a bit of a washout.
But even if things look a bit grim, there are always lots of reasons to be cheerful if you look around you.
The Sunday Post has compiled a list of all the little things that give you THAT lovely feeling which makes you think everything will work out fine.
… you go for a walk in some light rain when it's warm. Now's your chance.
… it's been only a couple of weeks since Andy Murray landed his second Wimbledon title.
… Mel, Sue, Paul and Mary come back to our screens – it's nearly time for The Great British Bake Off to return.
… you tell a silly joke which makes a child collapse with laughter.
… you find out The Broons stage show is coming to theatres across Scotland from September.
… you climb under the covers for the first time after putting clean sheets on your bed.
… it's Rio 2016 in just over two weeks and it's time to sit back, relax and watch Usain Bolt win again.
… it's bright when you wake up – but you realise you've still got another three hours to snuggle up in bed.
… you find THE bargain item of clothing in the summer sales.
… you take a picture of Scotland's wonderful scenery – why not send it to us at readerspage@sundaypost.com
… it's warm enough to go walking barefoot on the grass.
… you turn the clock back at today's Rewind Scotland festival.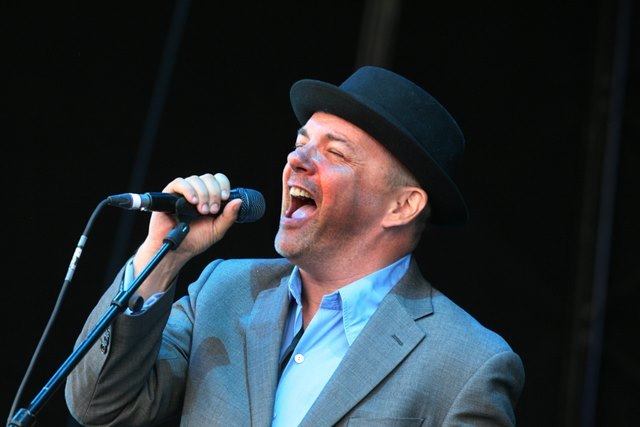 … you find out you can have "efternoon tea" at Maw Broon's Kitchen in Dundee, which is opening next year.
… it's a plate of mince and tatties for tea.
… you first catch a whiff of your favourite food grilling on the barbecue – which someone else is cooking.
… you finish a fantastic book – and find out there are several brilliant sequels.
… art is braw – the Oor Wullie Bucket Trail is running around Dundee until August 27.
… and there are several Wullies on tour, visiting places such as Perth, St Andrews, Stirling and Glasgow.
… you step on the scales after a weekend of gluttony – to find you're the same weight.
… you realise it's only five months until you'll be tucking into turkey, cranberry sauce and Christmas pud.
… the latest series of Doctor Who returns.
… you open a can of Irn-Bru and the first sip tickles your nose.
… you sit down with your best friend for afternoon tea … and they have stories to tell.
… after watching a fantastic episode of a TV series you realise there are loads more episodes to go.
… someone special hands you a glass of wine on a Friday night after a tough week.
… you wear a pair of shorts in Scotland and it's nice enough to feel the warm air on your legs.
… the mixture of sunshine and showers typical to a Scottish summer produces a rainbow.
… you realise a cup of tea and piece of cake really does make the day seem better.
… you realise the new football season is nearly upon us.
… the letter with the exam results arrives, and it's good news.
… you realise that, whatever the problems with our political system, at least we've got the option to change our leaders.
… someone drives out of a parking space, just when you really need one.
… you stroll out of work to begin a long-awaited holiday.
… you find a free, clean public toilet. Just when you desperately need one.
… you visit Edinburgh in August and the city has been turned into one massive carnival for the Fringe.
… you see a great band live and they play your favourite song.
… the biscuit tin is opened, and there are Tunnock's Teacakes on offer.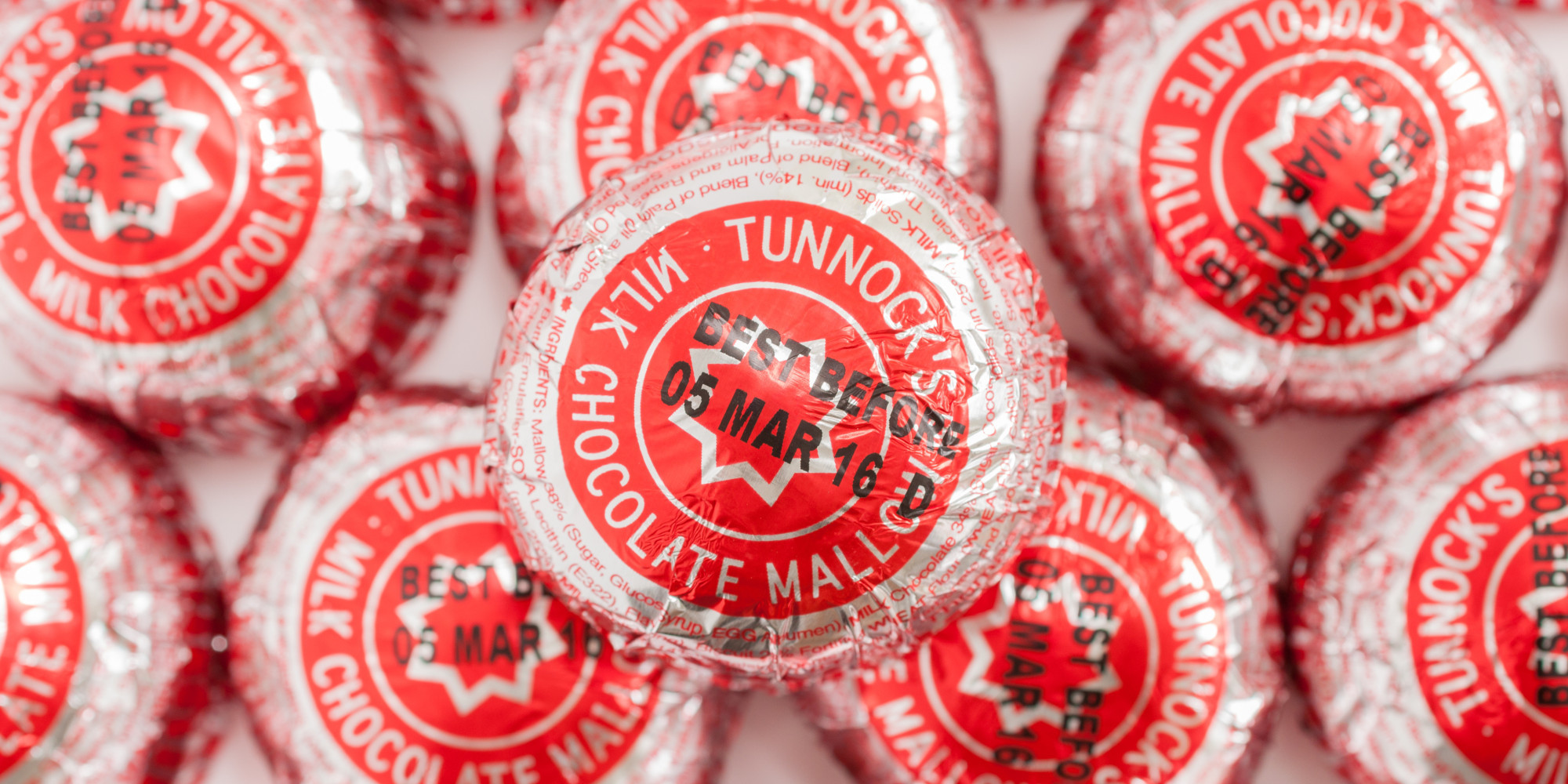 … you're channel surfing and by chance find a classic movie you've not seen for ages is just about to begin.
… after a long day out with the family, you get back home and the kids immediately fall into a happy sleep.
… you walk by the supermarket's "reduced" fridge just as a treasure trove of cheap food has been added.
… you find a photo album buried at the back of the cupboard – and it reminds you of a wonderful time you'd entirely forgotten.
… you put on an old pair of jeans you got from the back of the wardrobe – and find a £10 note in one of the pockets.
… you get a cuddle with a new baby.
… you go into Greggs and they're just putting out a fresh batch of hot sausage rolls.
… you open a birthday present that you didn't predict – yet it's still perfect.
… you go to set your alarm before remembering you're off work the next day.
… you finally work out what that song is that's been stuck in your head all day.
… you get a chance to use that brilliant joke you've been waiting to tell for weeks.
… you catch the train you were late for – because it was late too.
… you walk into a shop or a cafe on a scorching hot day and the lovely air-conditioning is on.
… you realise it doesn't have to be sunny to dig in to some fancy ice cream.
… someone arrives carrying a box of freshly-made doughnuts.
… you look at the clock after a long day at work and realise that FINALLY you can go home.
… you run into a friend you haven't seen for ages – and soon you're chatting and laughing the way only old mates can.
… you find out no one else wants that last roast potato and it's all yours.
… the cake you've made is so good you think Mary Berry would be proud of it.
… you wake up after a horrible day before and realise, actually, the thing you've been worrying about isn't so bad – and everything is going to work itself out.
---
READ MORE
Facing Dementia Together: Precious moments in the season of good cheer
Santa's smiles better: We send Father Christmas out to spread some festive cheer in Glasgow