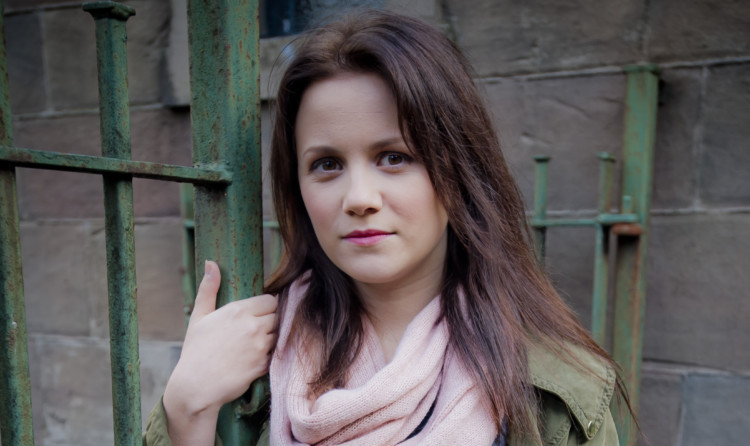 River's about to run dry for baby-faced Holly who will soon be leaving the hit Scottish soap.
River City star Holly Jack says this week's life or death baby drama left her shattered.
Holly's troubled teen mum Nicole panics when she sees what looks like a meningitis rash on baby Grace.
And Holly, who grew close to baby Lily who was used for filming, said just the thought of it happening took its toll.
"There was a lot of research done and I made sure I was around," Holly told The Sunday Post. "Seeing pictures of real children with that rash was absolutely horrific.
"If you found your child like that it would be awful. I could imagine the panic. I took the feeling of looking at those pictures into the filming.
"They used a doll for the close-up as they didn't want to put a rash on the real baby. But for the rest of the time it was Lily. I was totally connected to this tiny, gorgeous little baby and it was so emotional to film those scenes."
The drama comes on the heels of abandoning Grace for a boozy night out at Christmas and then deciding to put her up for adoption.
This gripping story will hasten Nicole's exit from Shieldinch and bring to an end Holly's three-and-a-half years on the soap. She's so fresh faced that despite being 24 she's still believable as the 18-year-old.
"I was 20 when I joined and was playing 14," says Airdrie girl Holly. "I can't leave the house without my ID as I wouldn't get served a drink anywhere. Even now I can't get a lottery ticket without ID!"
The show has brought her loads of attention with Ben, her boyfriend, used to interruptions on nights out.
"He's so used to people asking to get a picture taken with me he calls himself the official photographer," laughs Holly.