A young student saved a motorist from an expensive repair bill by leaving a note after her school bus driver damaged his car and drove off.
The New York pupil went back to the scene with the details of what had happened, and a photo of the note was tweeted by the grateful owner, Andrew Sipowicz, who said: "Shoutout [sic] to the anonymous 6th grader for saving me a couple thousand [sic]". He also showed a picture of the damage to his 2012 Ford Mustang, which had its front wing buckled and scraped.
The note was headed: "If your [sic] wondering what happen [sic] to your car" before giving a detailed account. The student wrote down the bus number, where it was from and even drew a picture of the bus – albeit not exactly to scale.
"She was trying to pull off and hit the car. She hit and run," the note said. "She tried to vear [sic] over and squeeze threw [sic] but couldn't. She actually squeezed threw [sic]. She made a dent and I saw what happened. Sorry."
The student signed off as being a pupil at Houghton Academy in Buffalo, and the 11- or 12-year-old was identified after a teacher there recognised her handwriting.
CNN reports that the girl will be presented with a citizenship award for her 'outstanding leadership', and the bus company will cover the cost of the repair as well as pay for a courtesy car in the interim. The driver, meanwhile, is to be dismissed.
The tweet has drawn thousands of comments praising the student and noting her attention to detail – including the bus passengers shouting and the driver simply staring ahead with a smile on her face.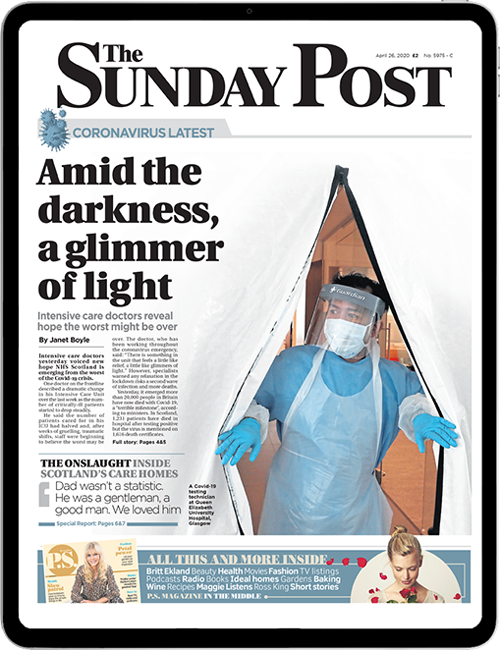 Enjoy the convenience of having The Sunday Post delivered as a digital ePaper straight to your smartphone, tablet or computer.
Subscribe for only £5.49 a month and enjoy all the benefits of the printed paper as a digital replica.
Subscribe