Renault has shown off the bespoke nature of its van conversions by crafting one for the logistics division of the Renault Sport Formula One team.
The team's Master has been converted to a single car transporter, used primarily to transport show vehicles to displays and exhibitions around Europe. Created by accredited Renault Converter, Advanced KFS, the Master features several bespoke touches ideal for transport.
It's based on the front-wheel drive, 3.5-tonne Master, powered by a 170bhp 2.3-litre diesel engine. It's more manoeuvrable than many of the alternatives, which previously would have involved a tow vehicle and trailer, an external company or in extreme cases, one of Renault's 40-tonne articulated lorries.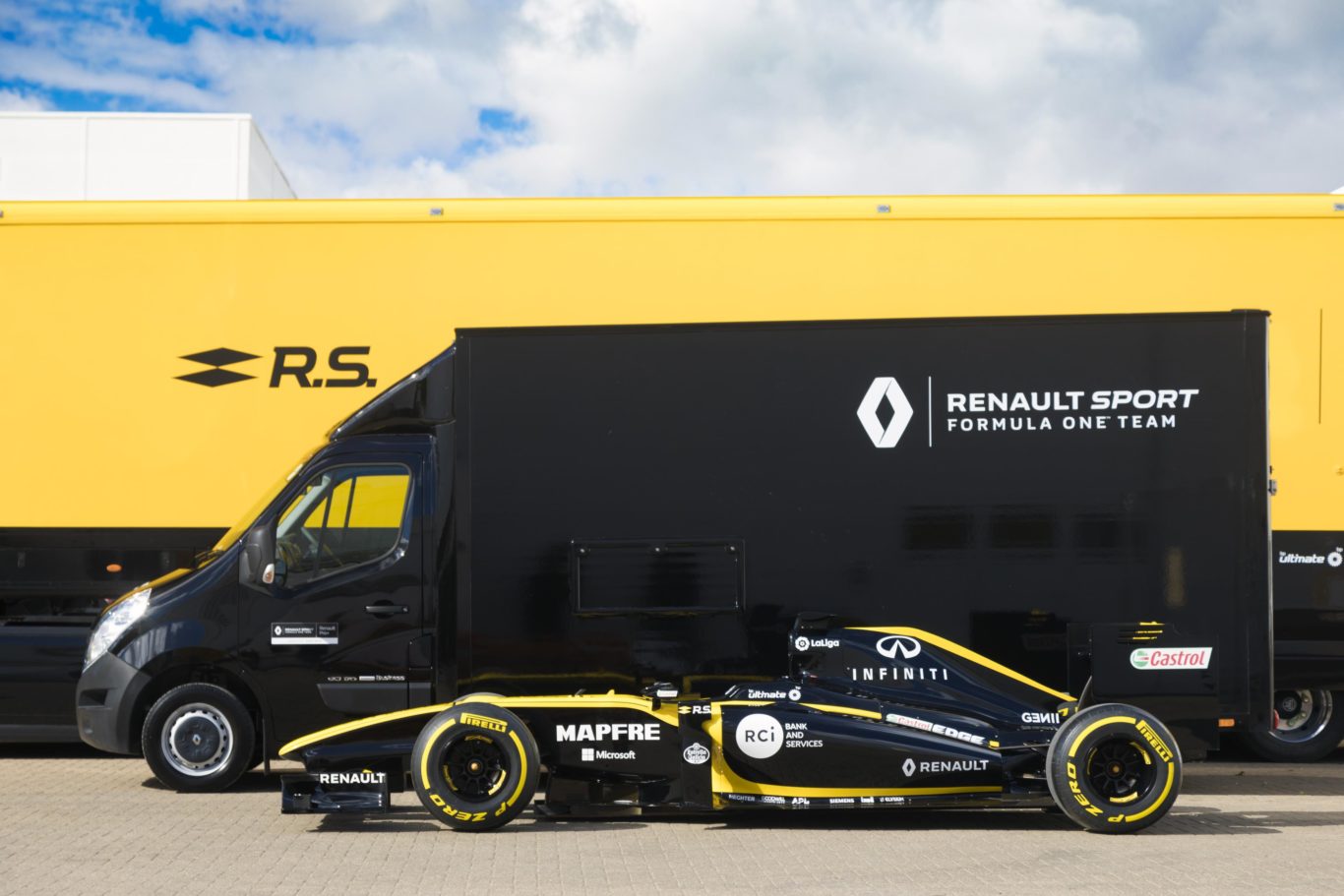 The conversion's been engineered to allow transportation of a Renault F1 team show car – essentially a previous season's racer, with its engine removed and the current livery. It features an electric winch, to help with loading and unloading, and the loading ramps have been carefully calculated to avoid extreme angles which would ground out the car.
In an emergency, the Master can even be pressed into service to collect testing vehicles in full trim, complete with engine. The van's 844kg payload easily accommodates the 350kg show car, or a 700kg race car in full trim.
Weighing under 3.5 tonnes also means the conversion can be driven on a standard car licence, allowing the team 'immense flexibility' in who can use it.
Tim Baston, supervisor of the static show cars, said: "Having the transporter has made a major impact on the efficiency of our show car operation. It's constantly out at events, going as far afield as Spain, France and Belgium, and its ease of use means we are saving in all areas, particularly in manpower as only one person is now needed, which allows us to enjoy financial gains in travelling expenses and also grow productivity back at base."