We may have to wait until the Geneva Motor Show in March to see the new Renault Clio in the full metal, but the firm has given a first glimpse of the car's interior in a series of new images.
A clear overhaul of the interior has been made, with new displays for the infotainment and gauges, better materials and improved seats stealing the headlines.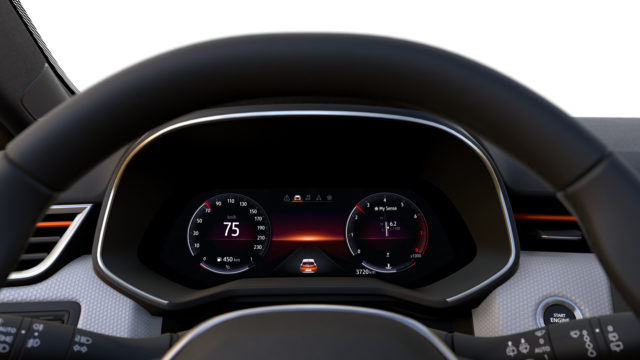 Starting with the new displays, sitting on the dashboard is a 9.3-inch touchscreen infotainment display — the largest ever fitted to a Renault. Displayed on this screen will be a new Easy Link system, with more details on that expected to be revealed alongside the car at Geneva. In place of traditional dials and gauges in front of the driver is a TFT screen, ranging from seven to 10 inches in size depending on spec. The latter will also be able to display navigation information.
The dashboard in the new Clio is separated into three segments — a top foam-coated panel, a central segment which will be customisable, and the lower area which houses the glovebox and other components. Renault says particular attention was paid to improving the quality of the dash and ease-of-access for air conditioning functions on the move.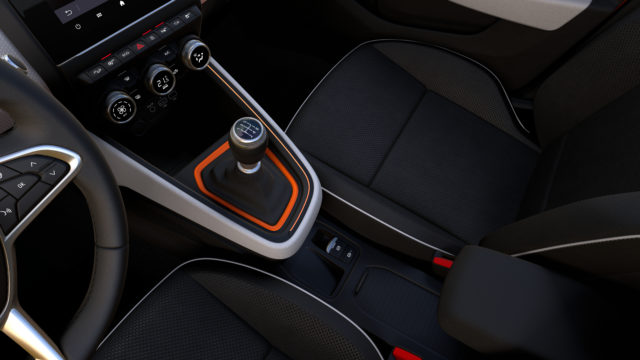 More buttons now feature on the steering wheel — which itself has been reduced in size over the outgoing Clio thanks to a more compact airbag. Cruise control, phone operation and configuration of the TFT gauge cluster will be at the driver's fingertips.
Renault's focus on bringing a more premium edge to the new Clio has carried over into its seat design. Thinner headrests are said to improve rear visibility while also giving passengers an improved sense of space, while the French firm says higher quality materials have also been used.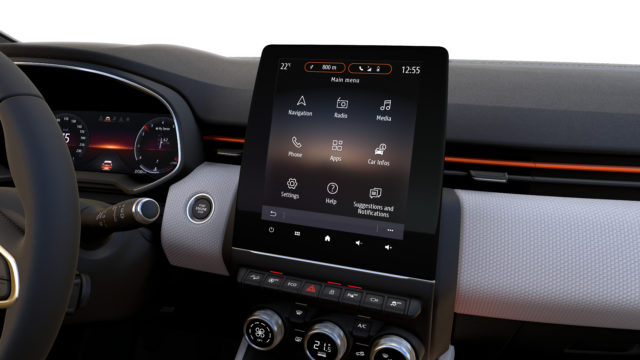 Elsewhere, the car's centre console has been positioned higher in an effort to improve ergonomics, while a shorter gear lever is present. Soft materials on the door panels are said to be a segment first and will also be customisable.
Renault is holding back full details on the Clio for now though, so expect to see the car in full along with more technical information at the Geneva Motor Show, taking place from March 7 to 17.