Strangely, in a land where chip portions could be weighed in tons, drinks are served in receptacles Brits class as buckets, and cities sprawl so far and wide they'd cover whole counties back home in Blighty, the Americans don't do motor shows with similar excess.
The Californian automotive showcase fills just two averagely sized halls in Downtown LA – a show that can be completed in little more than a gentle morning stroll. How quaint.
Although it's not a huge fixture in the motoring motor show calendar, most manufacturers like the fact they can dominate the headlines with a half-decent new car launch while keeping their executives' air miles topped up with a trip to the Golden State at the same time.
Mazda
I flew out to LA with Mazda, which had shown off its new 3 hatchback at an adjective-strewn presentation in Hollywood the night before the show. Claiming its new model was "car as art" [sic] it paraded no fewer than four designers to regale the audience with tales of how the shape had been crafted from hand.
Cut through the marketing waffle and Mazda actually has a smart new hatchback on its hands. It boasts clever engine technology that uses diesel know-how to improve the emissions and efficiency of a petrol engine by around 30 per cent. But I'll let you make a call on the styling as I'm still undecided.
Tesla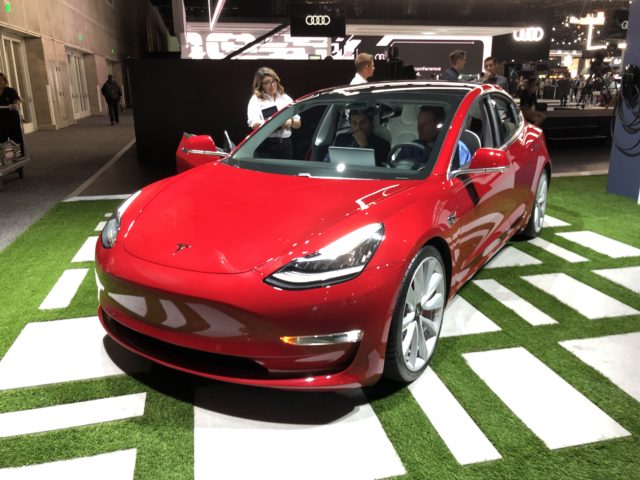 In the show halls, Los Angeles' madness had obviously been seeping through the air conditioning. Volvo had a stand with nothing on it, Subaru had launched a dog and even serial car show avoider Tesla had rolled up, dominating the very first stand attendees saw when they walked in.
The latter is quite a departure for the renegade brand – one that has no franchise dealerships and refuses to launch its cars in the standard way. This was Tesla's further stab-twist-kill move to the traditional car industry for those car firm execs who had failed to notice one parked on every street corner in LA.
Toyota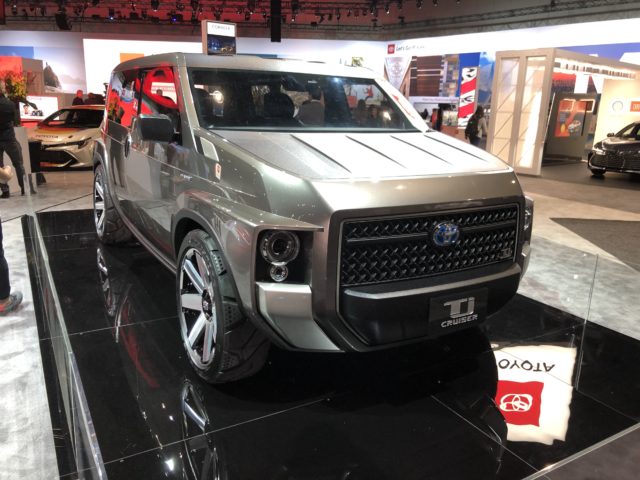 Elsewhere, Toyota had booked a quarter of a hall. Catching the eye was the brilliant boxy TJ Concept. It's a car that's never made it to the UK officially, but this one definitely should. A new Rav 4 was also on show, but its styling was, well, we'll politely say less effective.
Infiniti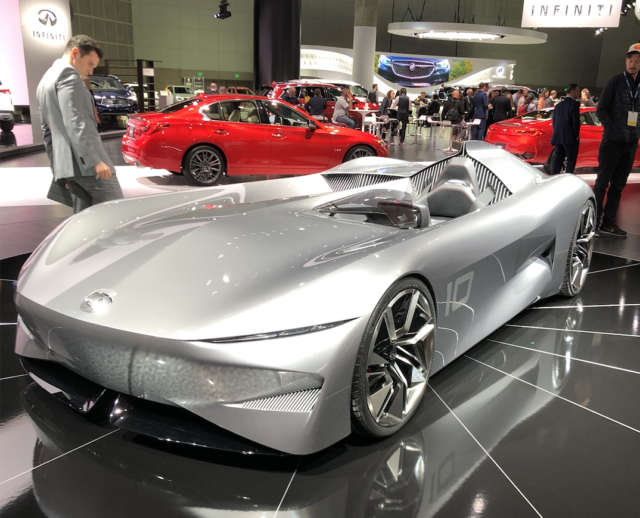 While it may struggle in the UK, fellow Japanese firm Infiniti has a decent foothold in the States and was showing off its striking Prototype 10 concept car. It was officially unveiled at the Pebble Beach showcase in the summer, but this was the first time I'd seen it up close. It's a truly breathtaking design.
Getting less interest was the QX50 SUV. That's probably because Infiniti has been peddling it for a while – in fact, we test-drove it in January at the official international launch, but it's still to get a release date here in the UK.
Buick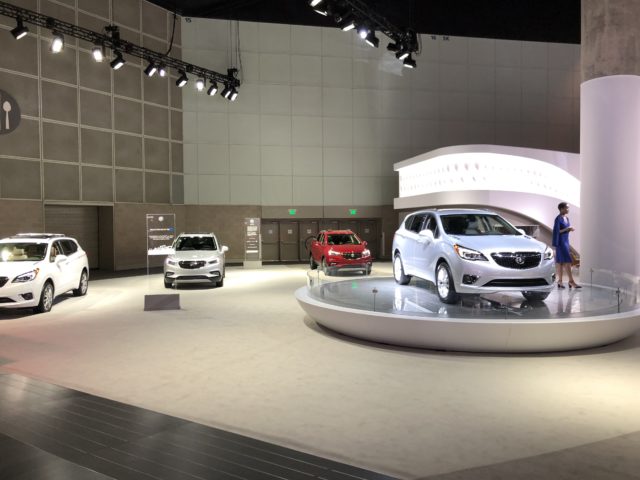 Big American brand Buick's stand either had a really bad smell about it or reports of Novichok on the carpet, because everyone was ignoring it like the plague.
That might be something to do with the fact it was pushing poorly rebadged Vauxhalls. I mean, it doesn't matter how hard you hide the Vauxhall badge on a Mokka X, it still has the ability to make you sick from 30 paces. I watched the cleaners dutifully polish off invisible fingerprints from imaginary visitors on the cars while the carpet cleaner swept the same patch for 10 minutes then I got bored and moved on. Much like the rest of the world seems to have done with Buick.
Volvo
Next door Volvo had attempted to launch a piece of wood. The Swedes had either forgotten the motor show was coming up, failed to load a ship in time, or were simply sticking a big two fingers up at the show with a stand that had absolutely no cars on it whatsoever.
In a totally bizarre twist, it was mostly banging on about the future of mobility – one that we assume will be without cars – and its connected services.
It even held a press conference that people attended. I couldn't help but think it was all a bit Emperor's New Clothes so walked away before it started.
Mercedes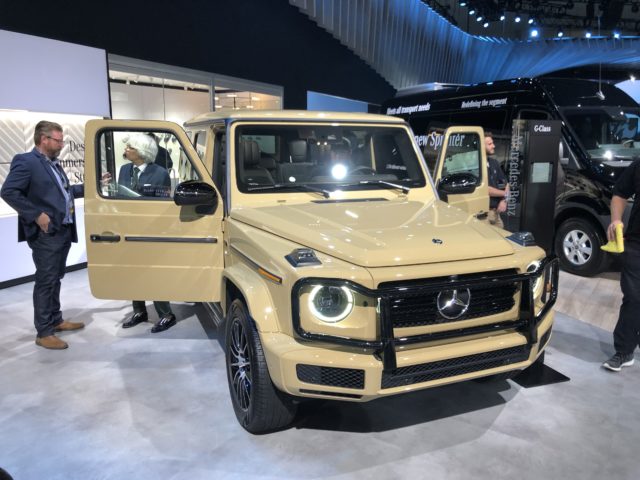 Instead, it was up to the Germans to make the show their own. Mercedes rolled out a fresh AMG GT and GT Pro, but it was the desert-coloured G Class that caught my attention. I mean, who doesn't love an Angel Delight shade of brown? What's that you say? Everyone? OK, we'll move on.
BMW
BMW had obviously picked up the Bigger Is Better memo from the Americans. It rolled out the whale-faced X7 off-roader that could not only swallow a boot-load of krill, but also has seven seats and a humungous Kardashian-belittling back end.
A raspberry blancmange-hued concept showcased BMW's idea for the future of mobility. At least, unlike Volvo, this one was car shaped.
With bendy seats, a teak floor and huge screens, absolutely none of it will ever make production, but it distracted the Americans long enough for me to get close enough to gawp at the 8 Series Convertible, which is lovely.
Subaru
Over in the second hall, Subaru was clearly trying to lure journalists into the back of a van with a cute dog to pet on its stand.
Either that or the poodle-cross-lurcher was saying something about hybrids. Naturally, no one was looking at its new Crossback Hybrid as they fawned over the brand's pedigree chum. Me included.
Jeep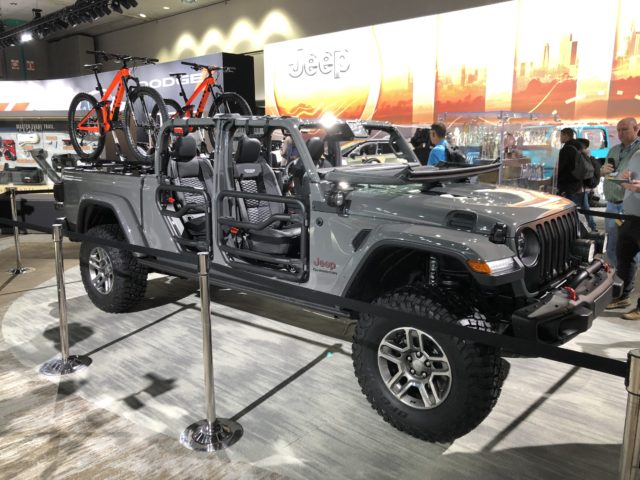 Jeep rolled out a big gun in the shape of the Gladiator pick-up-cum-SUV. With two bikes on the back, a twin cab and off-road looks, all it needed was Jet in the passenger seat and Wolf angrily getting whistled at by a Scot in a striped jumper to really top it off (one for the dads there).
In all seriousness, it looked pretty cool and the Americans naturally loved it.
Porsche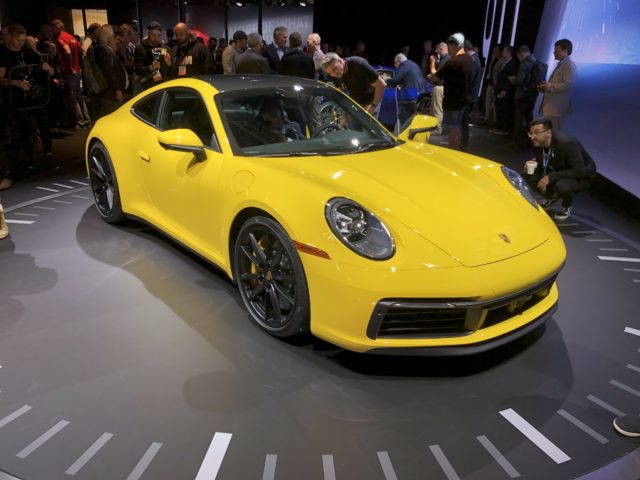 Porsche stole the show with the launch of the 992 iteration of its iconic 911 sports car. With some incredible details – such as the integrated exhausts and LED rear light bar – it's a gentle evolution of a classic and is absolutely stunning.
Electric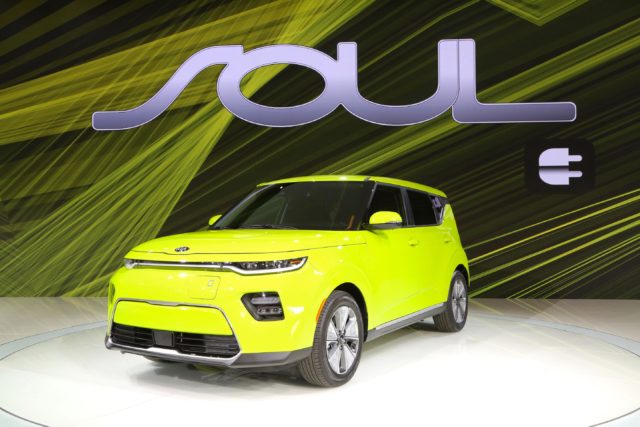 This being LA, electric cars were very much on the agenda too. Kia launched a retina-burning luminous Kia Soul EV, coming to the UK next year, with the same powertrain as the Niro EV, while Audi took the covers off its e-tron GT concept.
The latter, an A7-sized four-door sports saloon, will have a range of 248 miles and will be able to hit 60mph in 3.5 seconds. I hate to say it but, as good as it looks, that range is poor and needs to be at least double that to really be of interest.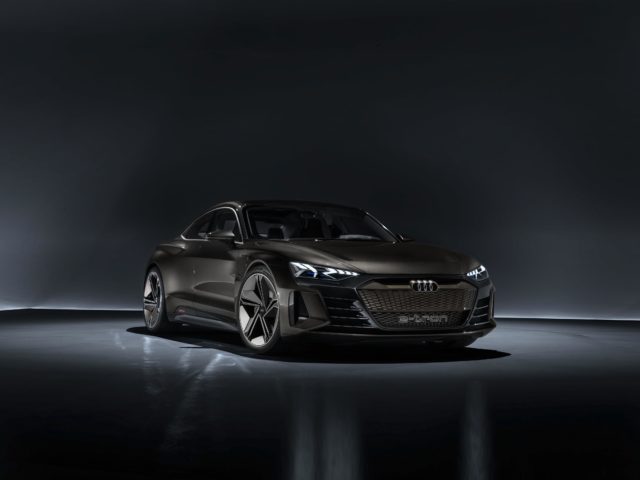 More interesting in the electric car stakes was the Rivan R1S. A modern take on the Range Rover, the off-roader has a 400-mile range and can hit 60mph in just three seconds.
Four individual motors power each individual wheel so it can tackle the rough stuff. Rivan says it will start production in 2021, but there's no idea yet if it'll come to the UK.
And that was about it. I could share the countless pictures I took of visitors wearing very LA outfits – there were a lot of special hats, suits covered with Pacman and many, many beards. But I won't. This is a car round-up after all.