---
Jenson Button puts his unique McLaren P1 up for sale at £1.6m
Ex-Formula One world champion Jenson Button is selling his McLaren P1 for £1.6m, with features found on no other example of the hypercar.
Registered in 2015, the British-built plug-in hybrid is one of only 375 P1s built. It's finished in Grauschwartz Grey with exposed carbon-fibre highlights and has a McLaren Special Operations-designed grey and black Alcantara interior.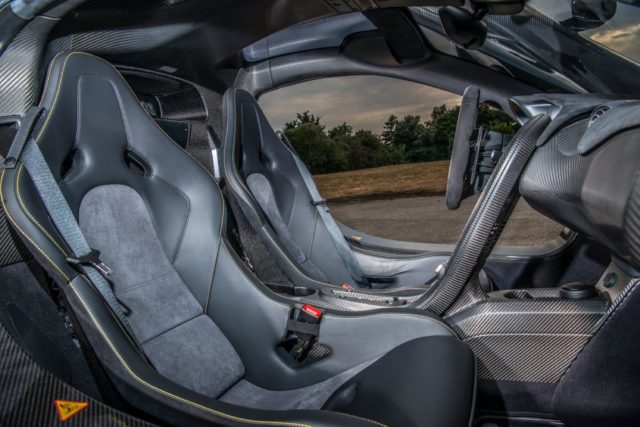 Completing the look is a set of carbon ceramic brakes with yellow callipers, housed behind grey forged aluminium alloy wheels.
There's also one feature that sets this P1 apart from any other on the road and is fitting for its racing driver ownership. 'Track Mode 2' is a £20,000 upgrade unique to the car and is a tweaked, road-legal version of the P1's 'Race Mode', designed specifically for Button by McLaren Special Operations.

The car, which is being sold by Steve Hurn Cars, is mechanically identical to every other P1 to leave the McLaren factory though, meaning it's powered by a twin-turbocharged 3.8-litre V8 engine producing 903bhp and 719Nm of torque, with a boost in power available on demand, thanks to the addition of a kinetic energy recovery system. The result is a car that can do 0-60mph in 2.6 seconds and reach a top speed of 217mph.
Button, who raced for the McLaren Formula One team from 2010 to 2016, as well as winning the championship with Brawn GP in 2009, said in a post on Instagram: "So I've decided to put my McLaren P1 up for sale so that someone else can enjoy her. It's a tough decision but living in America I don't really get the chance to drive this beauty. I did give her a final blast up to Silverstone for WEC last month though!"