No matter where you go in the world, the Le Mans 24 Hours is an event well known in car enthusiast circles. For many, it is a goal to be present for the famous 'twice round the clock' race, and by extension, a majority of racing drivers also strive for the opportunity to share a car at the legendary event.
Drivers from all backgrounds and nations have taken to the circuit since the first edition of the race in 1923, but overall, the level of visible LGBT presence has been severely limited.
Two drivers with a notable impact on the event – 2010 LMP2 class winner Danny Watts and three-time overall winner Hurley Haywood – have both come out as gay after they ended their racing careers. Despite that being a positive step for the LGBT community within motorsport, there's also a lot to be said for the fact that neither competitor announced this until after they had retired.
One driver trying to change the way LGBT people are represented in motorsport is Charlie Martin, who aims to be the first transgender racing driver to take part in the Le Mans 24 Hours.
It's quite the upward trajectory for Charlie, who had initially believed that her racing career was over when she entered transition in 2012. She felt that she would be ostracised from her sport, but thankfully, made the choice to race once again with support from family and friends.
However, it wasn't until 2018 that Charlie made the decision to come out within the motorsport industry, which she has been a part of since 2006, initially competing in time-trial style hillclimb events.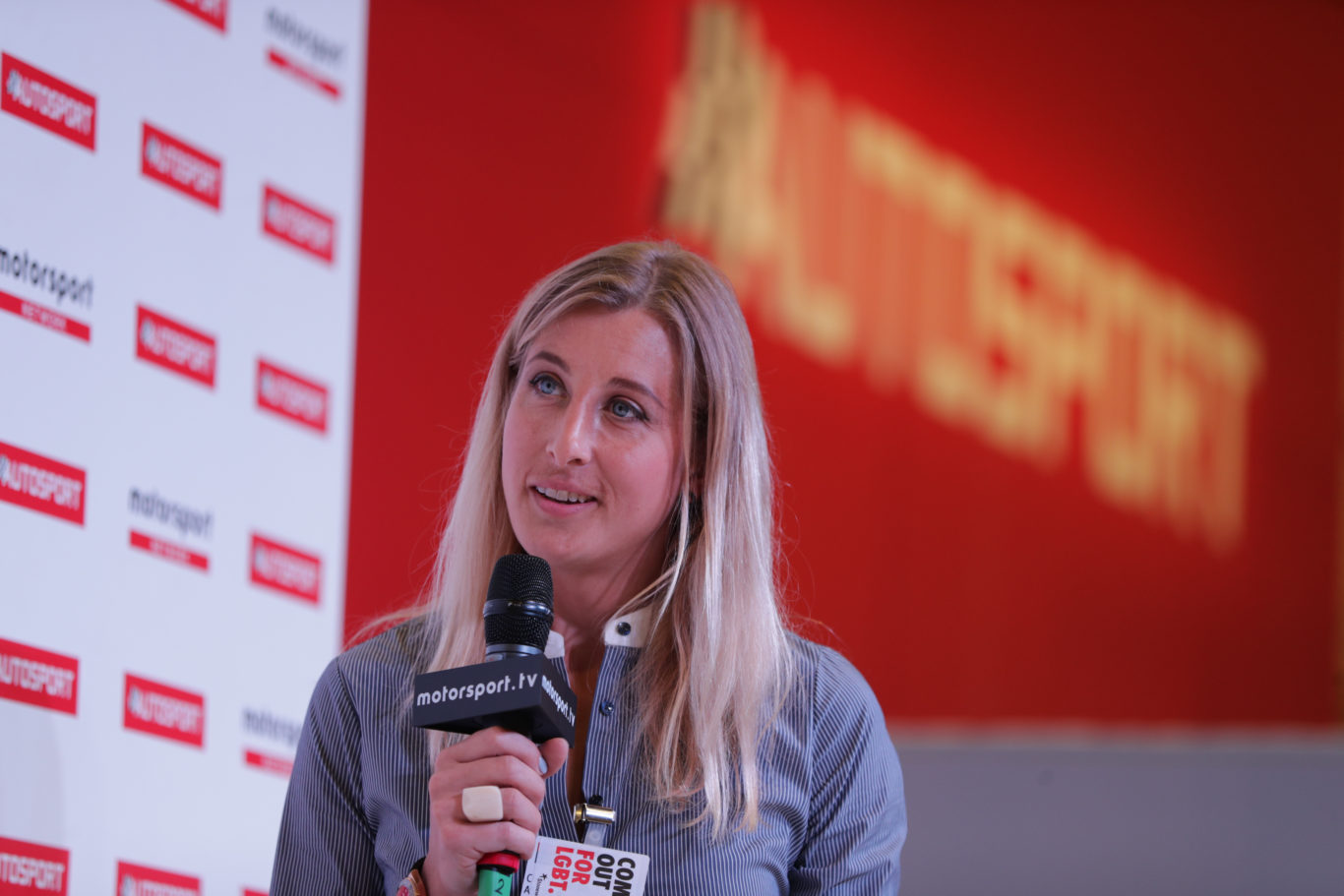 She explained the process of making that decision: "To come out last year in March – on the Transgender Day of Visibility – was a bit of a leap of faith because there wasn't really anybody else I could look to within motorsport who was transgender and competing at a professional level.
"I had some great support from the people working with me, as well as my fans and friends. It was a bit scary, but the support that I had was incredible. I developed so much self-belief and confidence through the process of transition, and ultimately, I think there's a huge opportunity with the profile I have in motorsport to use that for good and create positive change in the world."
Of her supporters, the championship she was already slated to enter that year – the UK-based Ginetta GT5 Challenge – was certainly one of the most vocal. 2018 was her first full season in wheel-to-wheel circuit racing, following on from a one-off race at the shorter version of the Le Mans track at the end of 2017, which resulted in a podium finish.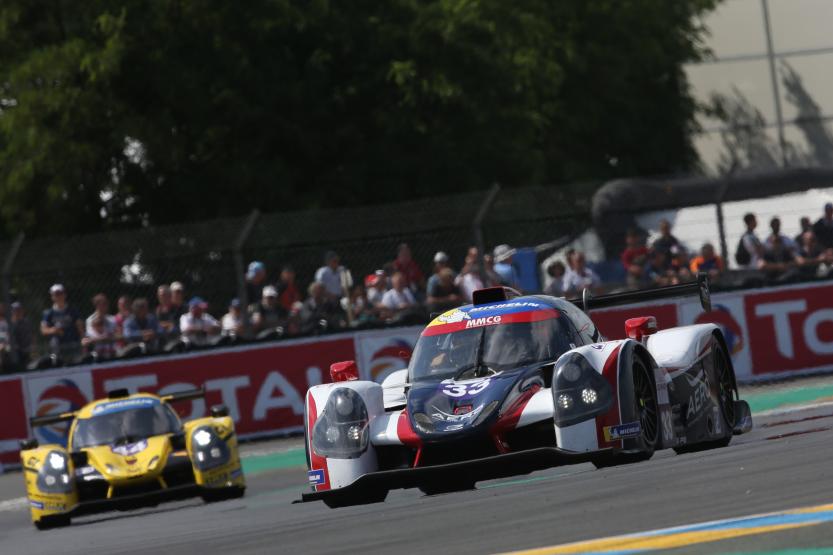 Charlie has now begun a three-year programme with the intention of competing at the Le Mans 24 Hours in 2021.
She explained: "We're close to making some announcements. The plan is to do the Michelin Le Mans Cup, which is the first rung on the ladder in Europe. From there, the aim is to keep climbing until I get to the 24-hour in 2021."
One thing that has been clear since Charlie came out ahead of the 2018 season was her desire to fly the flag for the LGBT community. A notable example of this came at Silverstone during June, as a part of pride month.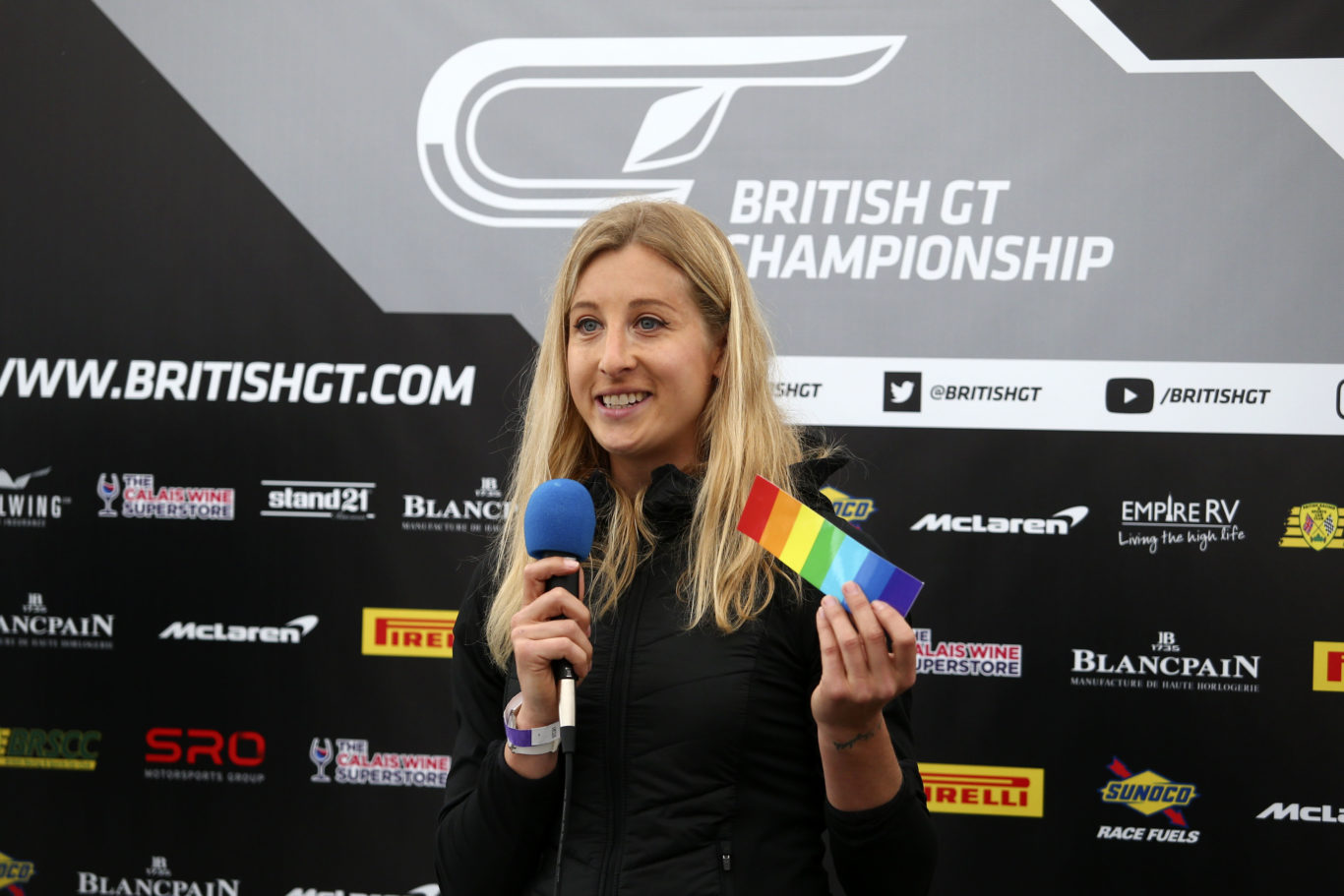 At the event, Charlie spoke to drivers competing in the Ginetta series and other categories – including the prestigious British GT Championship – about the LGBT community, and offered rainbow-coloured stickers to teams so they could show their support on the car. The response was overwhelmingly positive.
This drive to increase inclusivity in the sport has led to a partnership with LGBT rights charity Stonewall. Charlie said: "[Stonewall is] a huge LGBT charity doing incredible work. And really, Stonewall's core message is 'acceptance without exception', which should be at the heart of everything.
"I'm incredibly proud to be working with them as a sports champion. It means a lot to me, and I think it will help bring more gravity to the work I'm trying to do, enabling me to achieve as much as I can within motorsport.
"First and foremost, I am a racing driver – that's how I want to be seen, and I want to be quick; I want to win races. But aside from that, I think identifying as LGBT in a sport where, traditionally, there's not been a huge amount of diversity; I think it's good to use my profile to promote the message that we should all be free to be who we want to be in our lives and in our sport."
Charlie has long held a passion for speed. She grew up wanting to be a fighter pilot thanks to the influence of Top Gun – then, the car 'bug' bit her when she was roughly eight years old.
"One of my best friends at school – his dad raced. I went away with them for the weekend, and I think just being at the paddock, taking in the sights, sounds and smells. I just loved it.
"It sowed a seed in me that grew and grew throughout my childhood, and I'd go racing with them whenever the chance came up.
"My friend started racing when he was 19 and I thought 'well actually, if my friend's doing this it's probably something I can do too'. I was a bit of a late-starter in racing – I started when I was 23."
Now 37, Charlie is gearing up to take on one of the biggest challenges in motorsport. Before getting a chance at the 24-hour race, Charlie will have to prove her pace in European endurance racing.
Her drive and dedication to motor racing is clear to see, and with the Le Mans 24 Hours traditionally occurring within pride month, Charlie Martin looks to be well on her way to creating a landmark moment for transgender people in sport.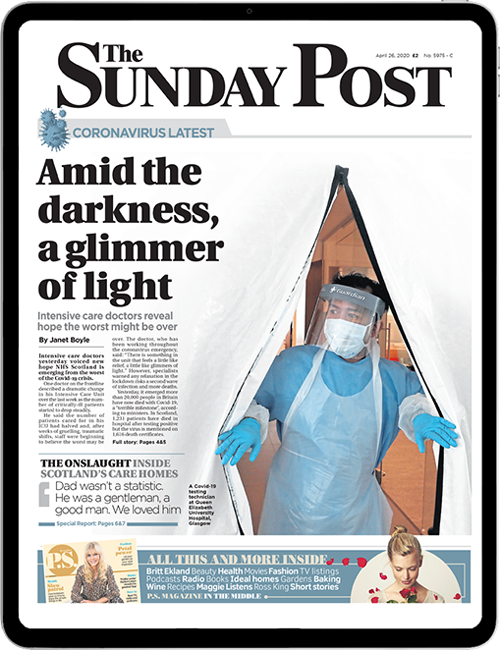 Enjoy the convenience of having The Sunday Post delivered as a digital ePaper straight to your smartphone, tablet or computer.
Subscribe for only £5.49 a month and enjoy all the benefits of the printed paper as a digital replica.
Subscribe