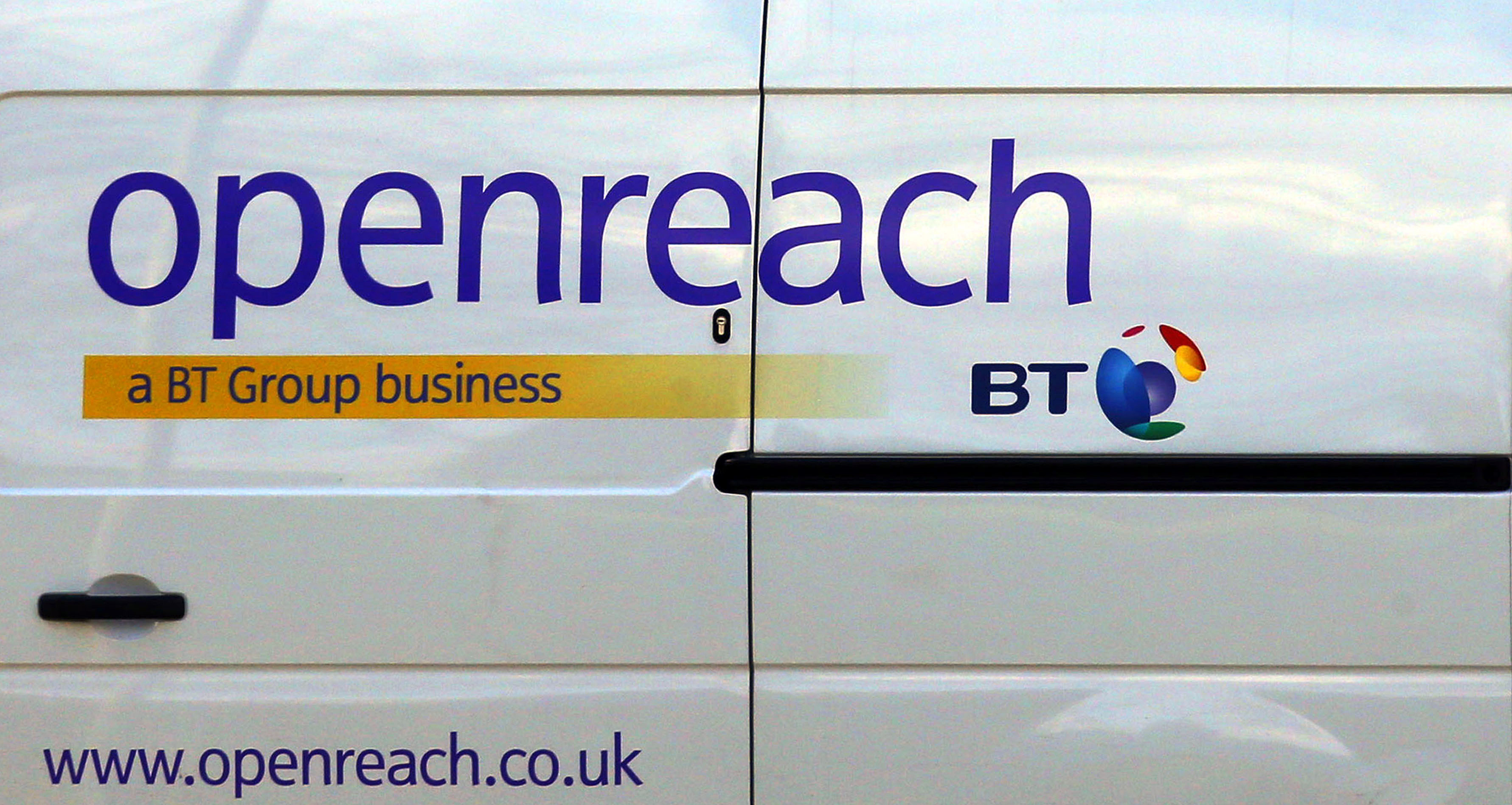 YOU may have noticed a significant snippet of news on Tuesday past.
A powerful committee of MPs said Openreach, the arm of BT that instals cabling, should be split up if it doesn't spend more money to improve its service.
BT responded by saying it intends to spend £6 billion to improves its services and halve the number of missed appointments.
This improved service, when it happens, will be good news. The service Openreach offers at the moments is regularly the cause of complaints to Raw Deal.
Mary Legge, of Ellon, Aberdeenshire, would agree that radical improvements should be made.
She reported a fault to BT over the state of her phone line and broadband service. To be without a phone is bad enough, but Mary's family have suffered two deaths recently and people needed to get in touch with her.
Mary said: "People have been unable to contact us over the past two weeks as the line is so bad. At times the calls don't even connect.
"We kept being told by BT that it was waiting for an underground engineer.
"I appreciate that this may take a while but under our circumstances this is a terrible service and one that I am paying the full rate for."
You are absolutely right, Mary – there are times when we just have to talk to our families.
Raw Deal contacted BT.
A BT spokesman said: "Following a visit by an Openreach engineer, eight metres of cable were replaced. We've also arranged a credit of nearly £50 to the customer's account and we're sorry for any inconvenience."
On the other side of Scotland, Wilma Weir of Tighnabruaich, had a similar problem. Wilma has been awaiting confirmation of hospital and doctors' appointments and urgently needs her phone to make these.
Tighnabruaich, in the Kyles of Bute, is a beautiful place, but the mobile reception is patchy at best so a landline is essential.
Openreach diagnosed an outside line fault, but then made four appointments to come and fix the problem but broke each one.
When the line was eventually fixed, Wilma was offered £9 compensation for the time spent without a phone.
She wasn't looking for a fortune because her phone wasn't working, all Wilma wanted was for it to be fixed. But she described the offer as "an insult".
You can understand her frustration.
---
Do you have a problem?
To get in touch with Raw Deal please email your address and daytime/mobile number to rawdeal@sundaypost.com or write to Raw Deal, 80 Kingsway East, Dundee, DD4 8SL (please include SAE).
Briefly outline the problem and how you would like it resolved. Include contact details of the other party and any customer ref/order numbers.
By requesting Raw Deal's assistance you agree for your name, location and a photo to be published.
---
READ MORE
Raw Deal: Have you been stuck in a call centre queue waiting to talk to a real person?
Raw Deal: BT sorts phone line complaint after a frustrating fault was found